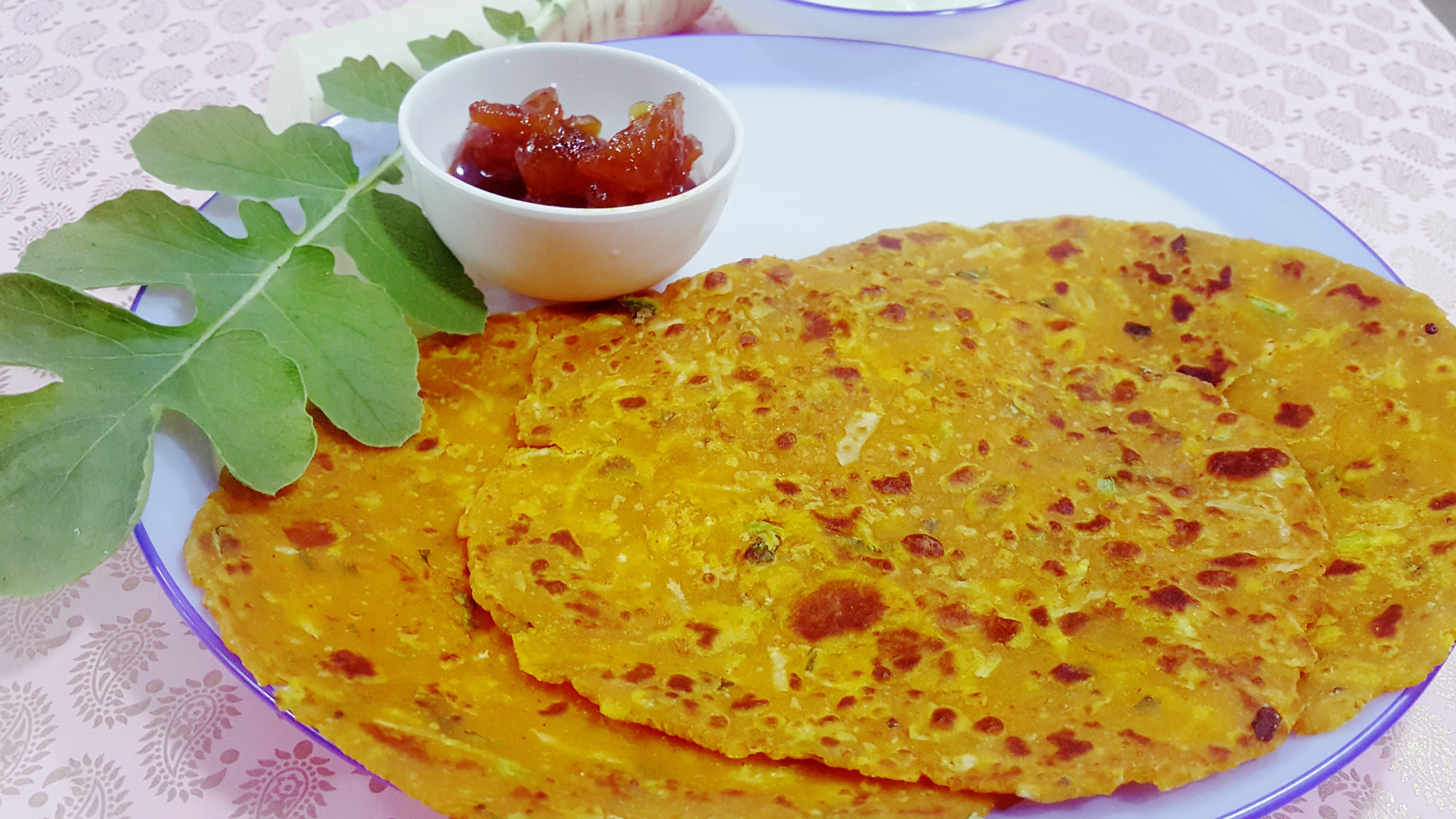 Mooli parathas – parathas made with grated radish
Breakfast being an important meal of the day, it is necessary that we feed our body with food rich in nutrition and health. One such  healthy breakfast option is Mooli Paratha. Parathas made with grated moolis (radish) and radish greens is a healthy as well as tasty breakfast dish.
Ingredients
2 cups Whole wheat flour                       
½  cup White radish (mooli) grated          
¼ cup Radish leaves (chopped) 
¼ cup Curds                                                       
½ tsp Turmeric powder                
2 tsp Chilly pdr                                  
1 tsp Oil                                                                              
Ghee for cooking the parathas                 
Salt as per taste
Method :
Combine the wheat flour, grated radish, chopped radish leaves, curds, turmeric powder, chilly powder, oil, salt and knead into a soft dough, adding a little water as required. 

Divide the dough into medium round shaped balls.

Roll out each ball thinly  into around 5" diameter circle. 

Heat a tava and cook each paratha using ghee till golden brown spots appear on both the sides of the paratha. 

Serve mooli parathas  with pickle and curds.
If you love parathas, do have a look at the recipes of following parathas
Paneer Paratha, Methi paneer paratha, Moong palak paratha, Oats palak paratha etc.