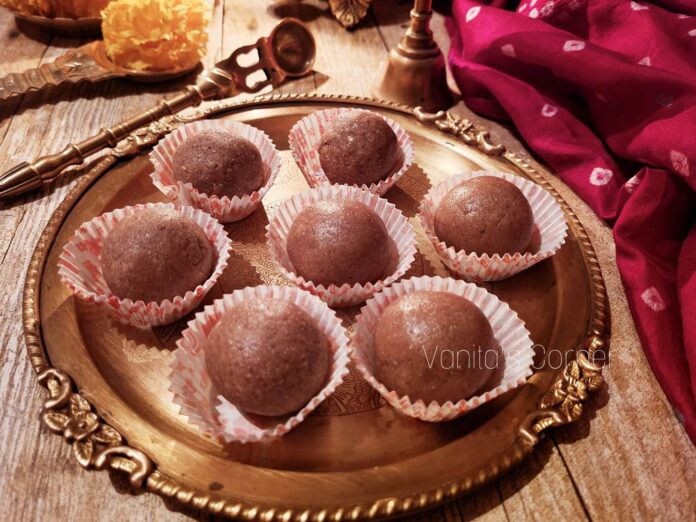 Sesame Laddoos –  quick, healthy and delicious laddoos with just 2 ingredients.
These sesame laddoos are made with just two ingredients – sesame seeds and jaggery. These laddoos are very easy to prepare. There is no jaggery or sugar syrup to be made. Only cooking part in this recipe is roasting of the sesame seeds. Sesame seeds are roasted and then ground with jaggery. The ground mixture is then rolled into laddoos. These laddoos make for a healthy snack for kids as well as grown-ups.  Another similar type of laddoo is the peanut laddoo which also is very simple to make and equally delicious.  The recipe for sesame laddoos is as under:
Ingredients
1 cup sesame seeds (til)
¾  cup jaggery (gud), broken into pieces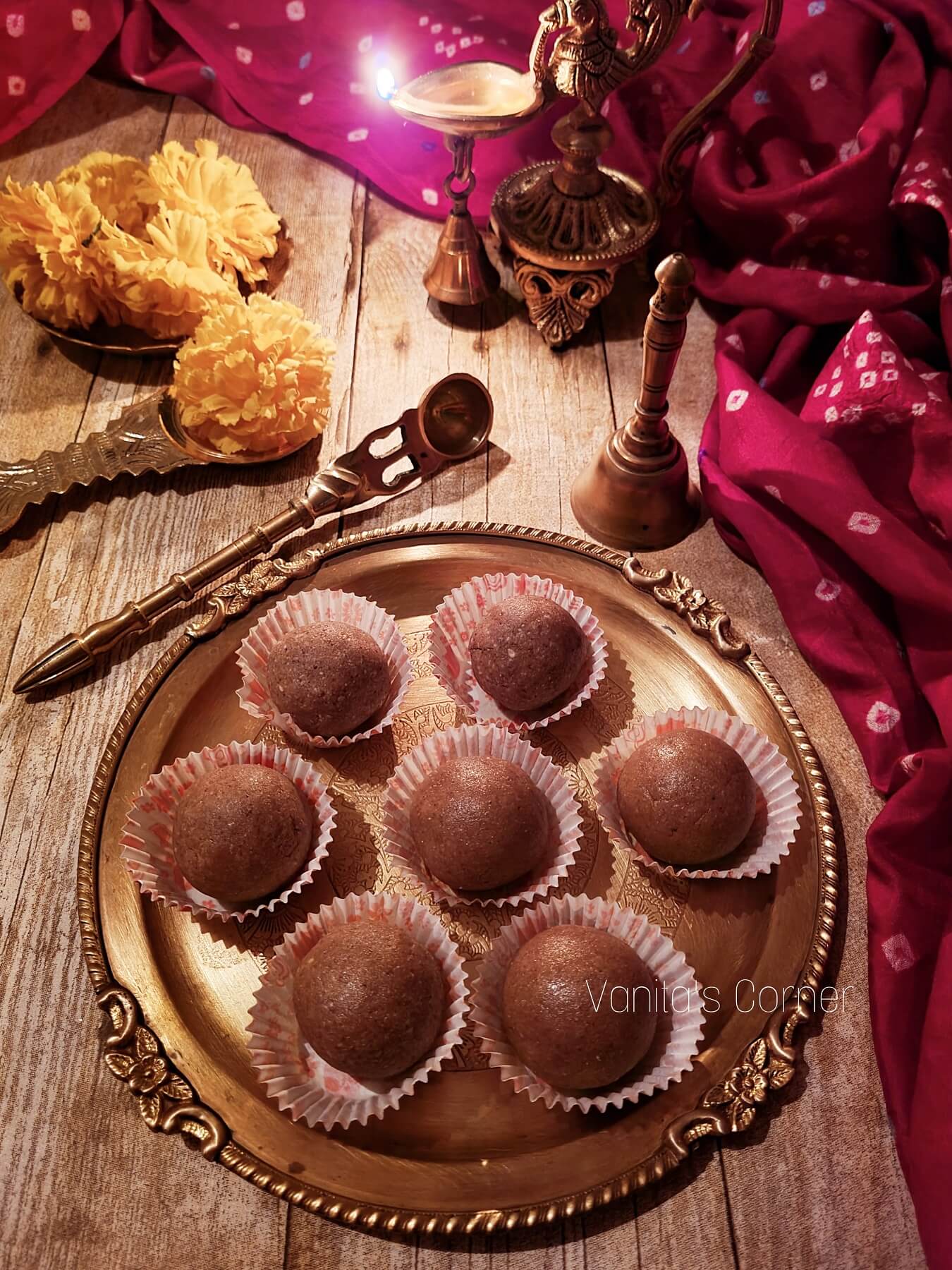 Method
Heat a non-stick/iron or a clay pan. I have used a clay pan.

Add sesame seeds.

Dry roast sesame seeds on low flame till the seeds become  aromatic, starts popping in the pan and starts changing its colour. Do not burn the seeds.

Turn off the heat and allow the sesame seeds to cool completely.

After the sesame seeds have cooled completely, transfer them to a mixer jar.

Blend to a coarse powder.

Add jaggery and blend again. 

Shape this mixture into medium sized laddoos.

Store the sesame laddoos in an airtight container and serve as required. 
Notes:
There is no need to add ghee as sesame seeds releases oil when it is ground, and can be easily shaped into laddoos.

You can also add cardamom powder, powdered or chopped dry fruits,  to these laddoos.
WATCH RECIPE VIDEO:
Thank you for stopping by. If you like/ tried this recipe, leaving a comment below the post will enable more readers and cooking enthusiasts to discover these recipes. Also, if you are on Instagram, do share a picture of the dish and tag @vanitascorner to be featured in my stories.
Do follow me on Instagram, Facebook and Pinterest.
Happy Cooking!!