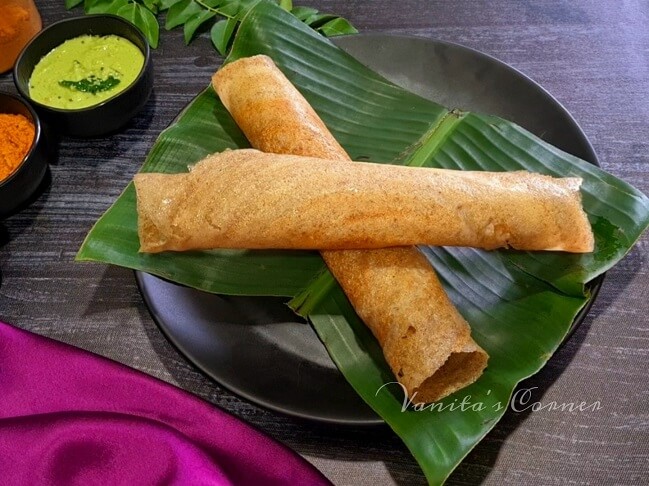 Horsegram dosa – Dosa made with protein rich horsegram lentils and rice.
Dosa is one of my favourite breakfast dishes and I like to experiment with various types of dosas. You will find a variety of dosas on this blog. Horsegram dosa made with horsegram lentils and rice turns out pretty delicious apart from being nutritious. Horsegram is known to be rich in proteins  and is also a good source of  fibre, iron and  calcium.  Horsegram, for generations,  has been an integral part of the south Indian diet.  It is used to make chutney, idli, dosa, rasam and curries. Today, lets see the recipe for Horsegram Dosa.
Ingredients
1 cup horsegram lentils (kulith)
2 cups dosa rice (chawal)
1 tsp fenugreek seeds (methi seeds)
3 tbsp flattened rice (poha)
salt as per taste (namak)
Clarified butter (Ghee)  to cook the dosas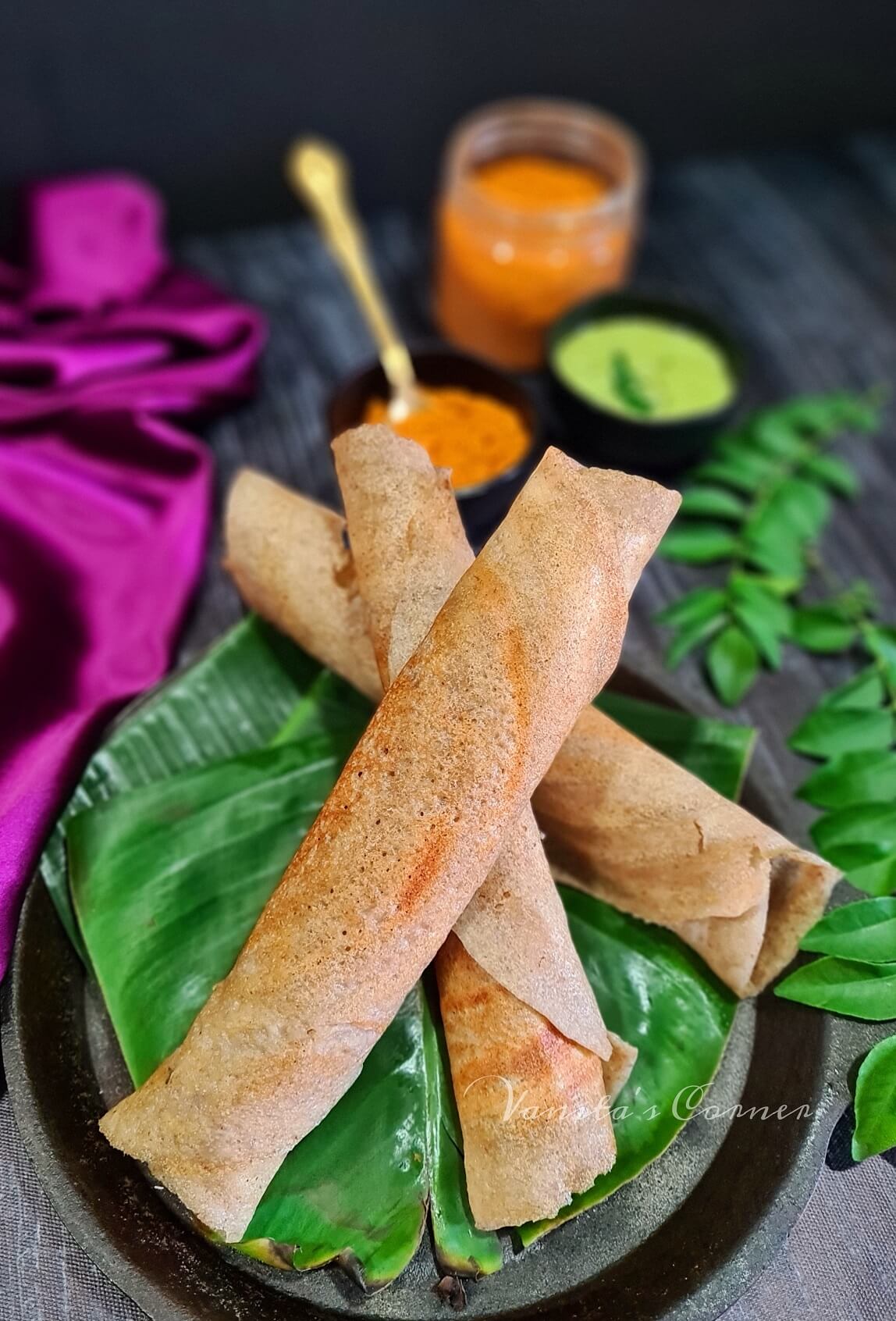 Method
Wash and soak horsegram for 5 hours.

Wash and soak rice and methi seeds for 5 hours.

Soak poha for 20 minutes before grinding.

Drain the water from soaked horsegram.

Blend into a fine paste using ½ cup  water.

Drain the water from soaked rice and methi seeds. 

Transfer to a mixer jar.

Add soaked poha.

Blend into a fine paste, using little water.

In a deep vessel, add horsegram paste and rice paste. Mix well.

The batter should not be too thick or too thin.

Add salt and mix.

Keep it aside for 8 hours for fermentation.

After 8 hours, the batter would be fermented.

Heat a pan.

Pour a ladle of dosa batter and spread it in a circular motion to form a thin dosa.

Drizzle a tsp of ghee  around the dosa and cook till the dosa turns crisp.

Remove from the pan and serve hot with coconut chutney.
WATCH RECIPE VIDEO: