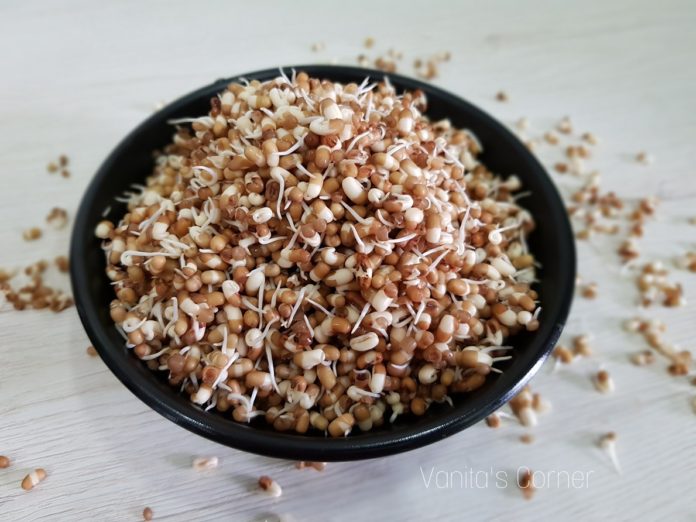 Sprouting is a process where seeds and pulses are germinated. The pulses are soaked in water for few hours. When these pulses are exposed to right moisture and temperature, they get sprouted. Sprouting enhances the nutritional value of the pulses,seeds and aids better digestion.  Sprouts can be eaten raw or cooked. You can sprout moth beans (matki), green gram (moong), black gram (chana), fenugreek seeds (methi seeds), whole red lentils (whole masoor), finger millet (ragi), quinoa etc. Lets see how to sprout moth beans (matki):
Method
Wash moth beans and soak in water for 4 to 5 hours.

Soaking  helps the outer layer of the seeds to soften.

Soaking time may vary for different types of seeds. For eg.  Black gram (chana) and green gram (moong) needs to be soaked for 7 to 8 hours.

After 4 hours, drain the water and transfer the soaked seeds to a strainer.

Keep the strainer on a vessel which is smaller in size than the strainer. (Watch the video below for proper understanding) This helps in proper air circulation as the strainer is exposed to air.

Cover the strainer with a lid. 

Keep this aside for 8 to 9 hours.

After 9 hours, open the lid.

The seeds would be germinated.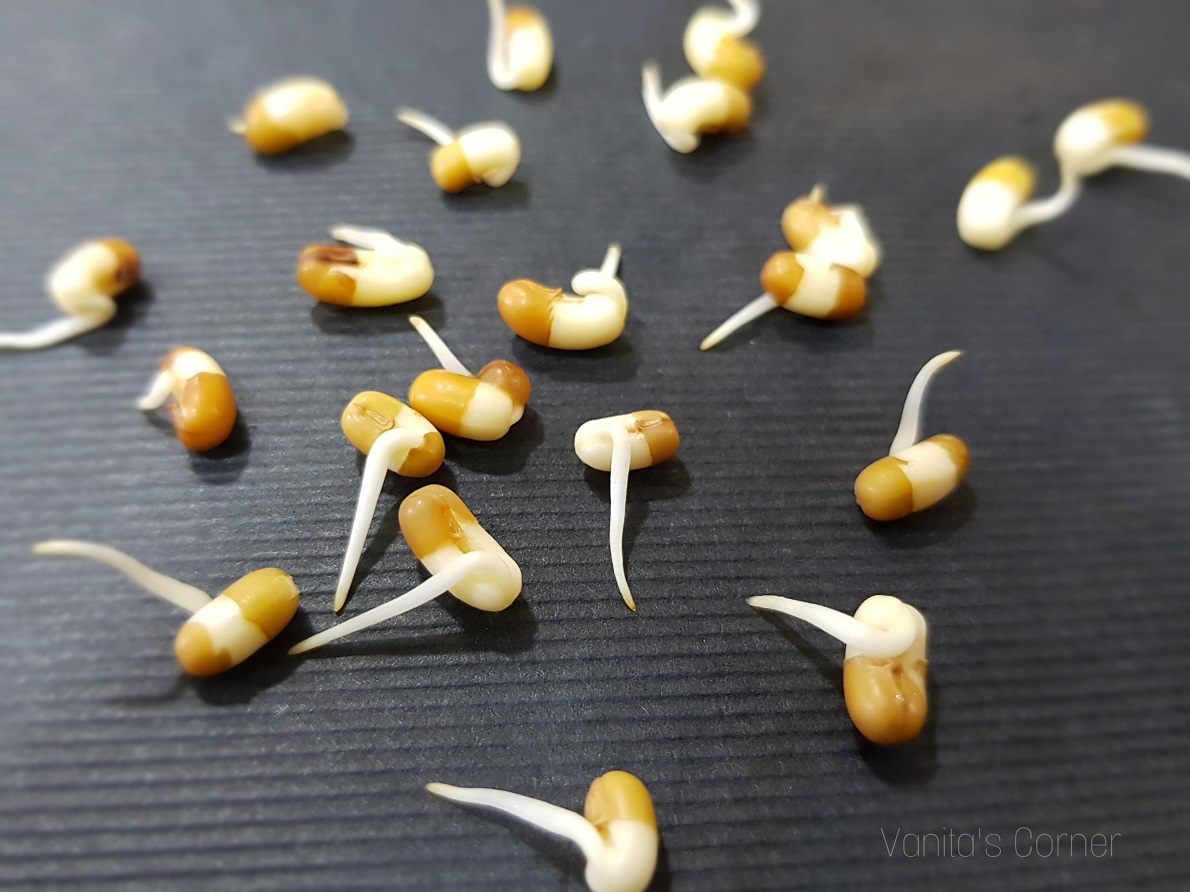 Note:
Moth beans does not take  long time to germinate. Germination time varies depending on seeds/legumes.

If the seeds/pulses that are soaked have not germinated even after 9 to 10 hours, sprinkle some water on the pulses, cover and keep aside for some more time. Ensure proper air circulation.
WATCH VIDEO:
If you are looking for recipes using sprouts, do have a look at the following
Sprouted Moong & Green garlic sabzi
Sprouted Matki Bhaat
Sprouted Ragi Dosa