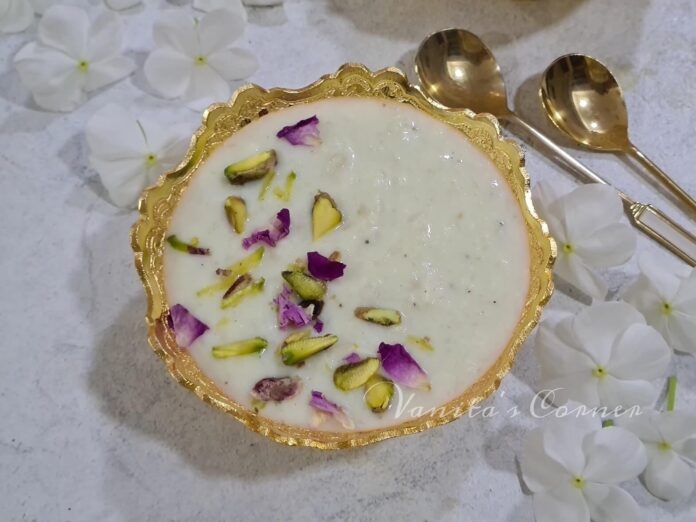 Sitaphal Basundi – a delicious dessert made with milk, sugar and Sitaphal (custard apple).
Basundi is a traditional dessert popular in Maharashtra and Gujarat. It is a simple dessert made by boiling milk , reducing to half its quantity and flavoured with cardamom and nuts. You can make basundi in different flavours by adding fresh fruit pulps to it.
One such variation is Sitaphal Basundi. Custard apple pulp is added to thickened, sweetened milk and garnished with dry fruits. This easy to make dessert is a perfect dish for festive occasions. Here is the recipe for Sitaphal Basundi:
Ingredients
3 cups full fat milk
3 tsp sugar
¾ cup custard apple (sitaphal) pulp
a pinch of cardamom powder
chopped pistachios and dried rose petals for garnishing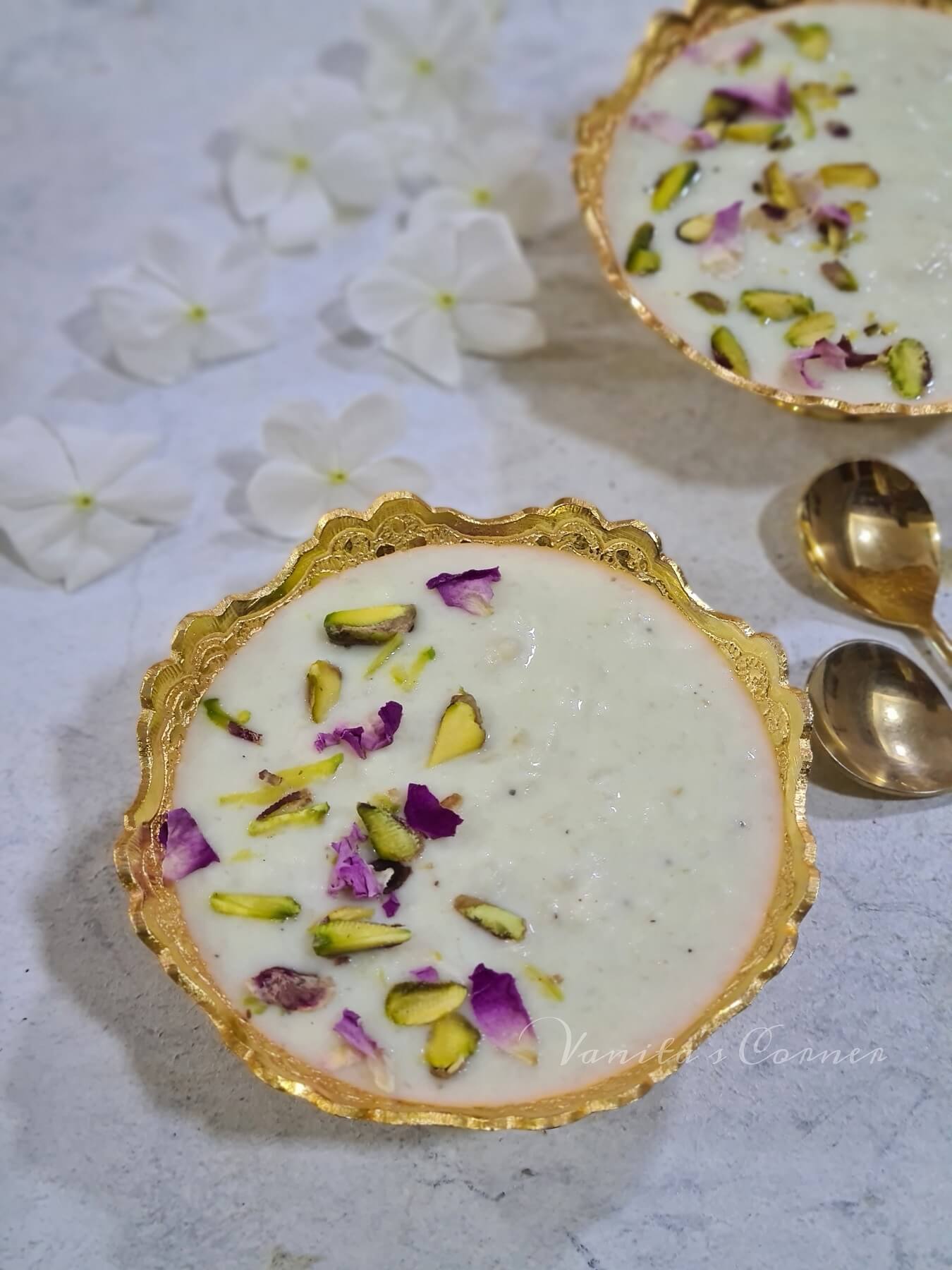 Method
Heat a broad bottomed pan.

Add milk and cook on a slow flame.

Allow the milk to boil for 10 to 15 minutes. Keep stirring and scraping the sides of the pan.

Cook till the milk reduces to half its quantity while sraping the sides of the pan and stirring.

Add sugar and cook for few more minutes.

Add cardamom powder and mix well.

Turn off the heat.

Allow this to cool completely.

Now, add the custard apple pulp and mix well.

Refrigerate and serve chilled garnished with chopped pistachios  and dried rose petals.
Thank you for stopping by. If you like/ tried this recipe, leaving a comment below the post will enable more readers and cooking enthusiasts to discover these recipes. Also, if you are on Instagram, do share a picture of the dish and tag @vanitascorner to be featured in my stories.
Do follow me on Instagram, Facebook and Pinterest.
Subscribe to my youtube channel for easy video recipes.
Happy Cooking!!