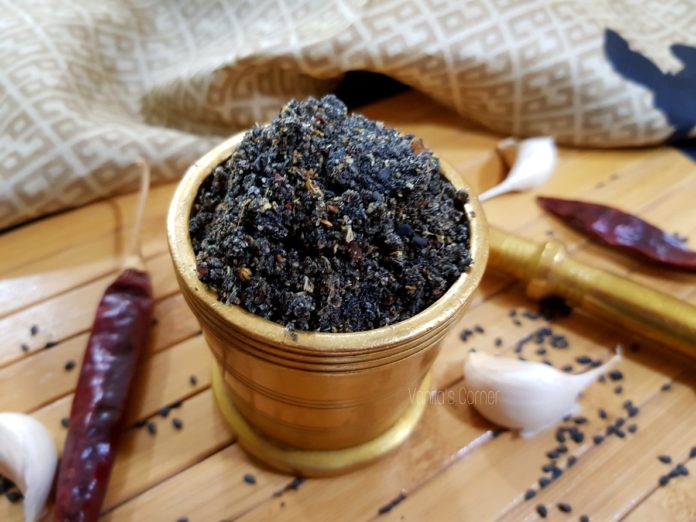 Tilkut is a tasty, dry chutney made with black sesame seeds (Kala Til).  Black Sesame seed is known for its health benefits. It is loaded with  fibre, protein, calcium among other vitamins. These nutrient rich seeds are supposed to be good for bone, hair and skin health. Sesame seeds are an important part of Indian winter diet as it generates heat and energy in the body.
Tilkut  makes for a good accompaniment with dal rice / jowar roti/ rice bhakri etc. It can also be mixed with curds and eaten.  If stored in an airtight container, it remains good for almost 15 days. If you omit the coconut from the recipe, then it can be stored easily for 2 to 3 months in an airtight container. Lets have a look at the recipe:
Ingredients
1/3 cup black sesame seeds (kala til)
3 tsp grated dry coconut (sookha nariyal)
1 tsp cumin seeds (jeera)
1 ½ tsp coriander seeds (dhaniya)
A small piece of tamarind (imli)
4 cloves of garlic (lehsun)
2 dry red chillies (sookhi laal mirch)
Salt as per taste (namak)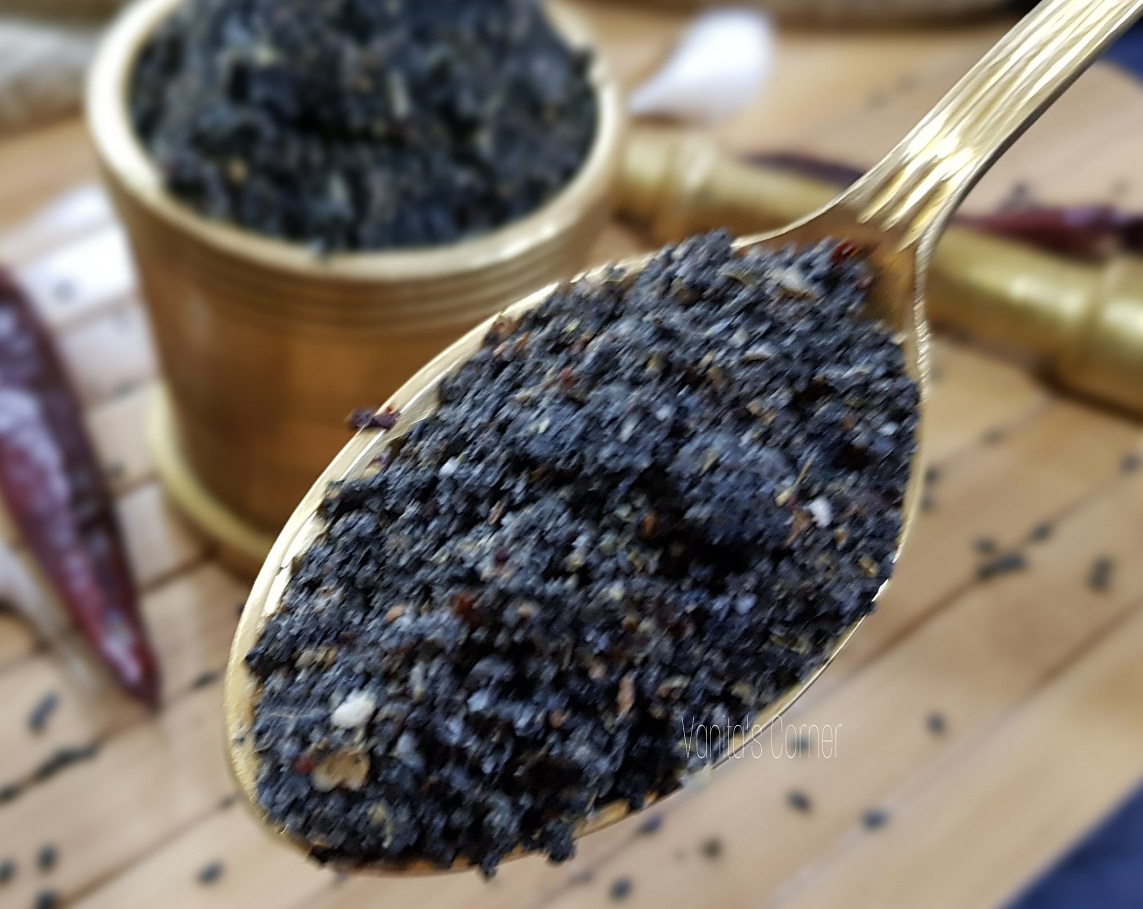 Method
Heat a pan and dry roast black sesame seeds, dry coconut, cumin seeds, coriander seeds and dry red chillies one by one.

Allow all the roasted ingredients to cool completely. 

When the ingredients have cooled completely, remove the stem from the chillies.

Grind all the roasted ingredients alongwith garlic, tamarind and salt to a coarse powder.

Store in an airtight container and use as required.
WATCH RECIPE VIDEO: