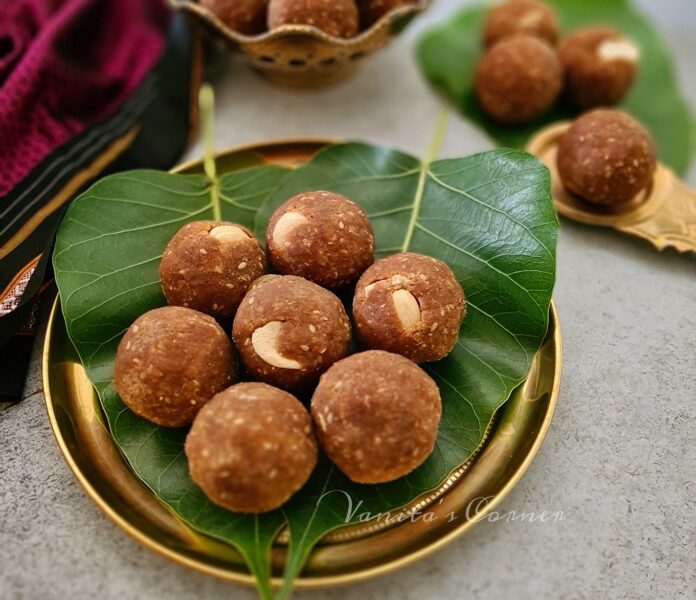 Boiled Rice Laddoos – a traditional sweet of Mangalore made of par boiled  rice, coconut, sesame seeds and jaggery. It is known as Urpel Aritha Unde in Tulu which literally means Boiled rice laddoos.
Boiled rice laddoos  make for a healthy snack and delicious festive treat. These laddoos have  special place in 'Kuswar' (Christmas sweets) made by the Mangalorean Catholics. They are easy to prepare and has a good shelf life. They can be stored in an airtight container at room temperature for 8 to 10 days.  So, lets have a look at the recipe:
Ingredients
3 cups par boiled rice/ brown rice/ matta rice (ukda chawal)
3 cups organic jaggery powder (gud)
1/3 cup sesame seeds (til)
1 ½ cups fresh coconut, grated (nariyal)
½ cup water (paani)
3 tsp clarified butter (ghee)
a pinch of salt (namak)
1 tsp cardamom powder (elaichi powder)
few dry fruits – cashews, raisins (optional)
Recipe for Kulkuls (Christmas sweet) : click here.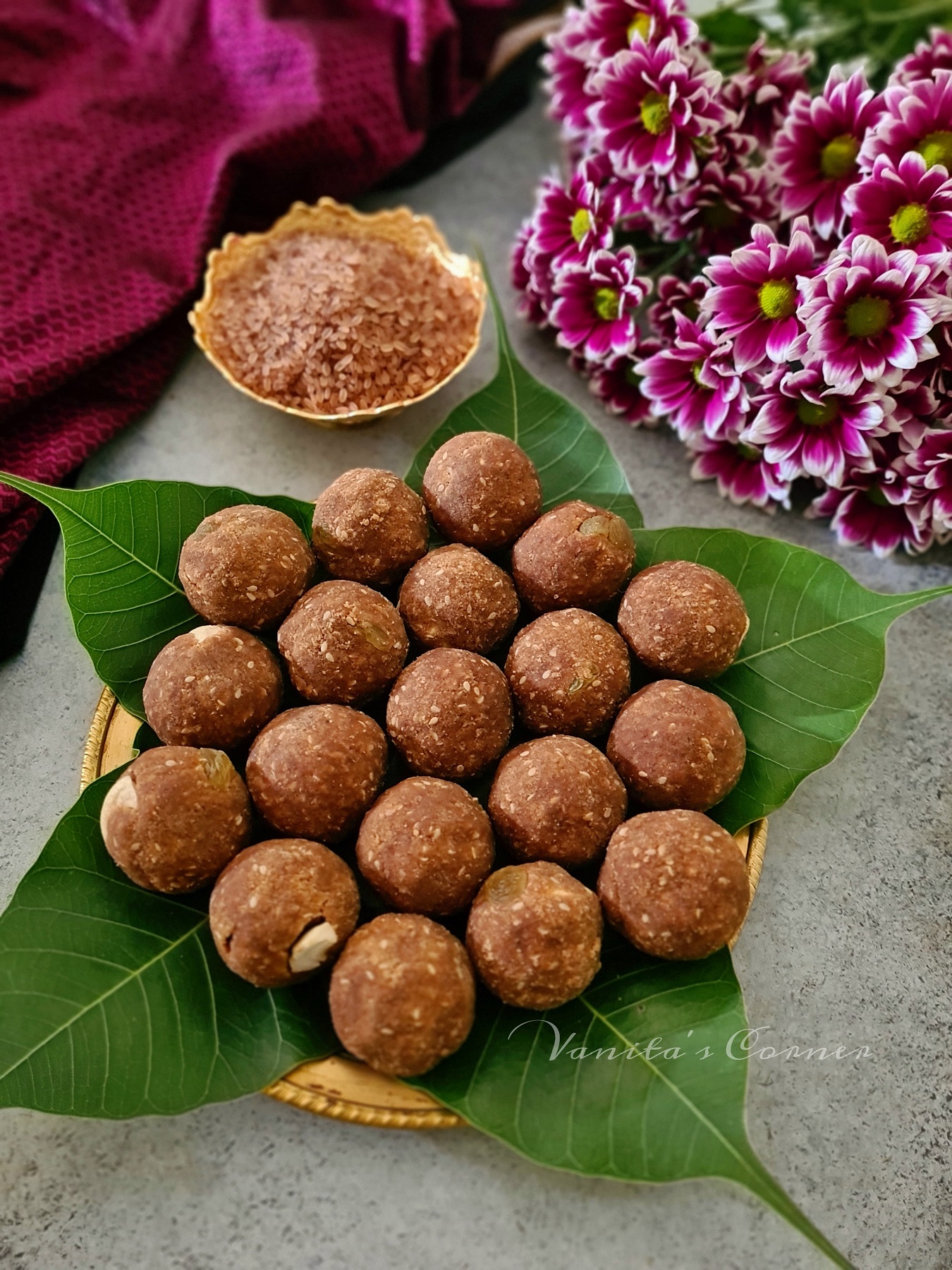 Method
Wash the boiled rice.

Spread the rice on a muslin cloth and dry in the sun for around 2 hours. Keep aside.

Heat a pan.

Add sesame seeds.

Dry roast the sesame seeds on low flame till they turn aromatic and start popping.

Keep aside.

Next, add the sun-dried rice to the pan.

Roast the rice on low flame till they start puffing up.  

Allow the rice to cool down.

Transfer the roasted rice to a mixer jar and blend to a fine powder. Keep aside.

Heat a pan. Add jaggery powder and ½ cup water.

Allow the jaggery to dissolve and bring the mixture to a boil.

Boil for a few minutes till it turns foamy.

At this stage, add grated coconut, salt and ghee.

Mix well and cook for another couple of minutes.

Turn off the heat.

Now, add  rice powder, roasted sesame seeds and mix well.

Add cardamom powder and mix.

Allow this to cool down a little.

Add dry fruits and mix.

When it is still slightly warm, roll out the laddoos.  

Store the laddoos in an airtight container.
WATCH RECIPE VIDEO: