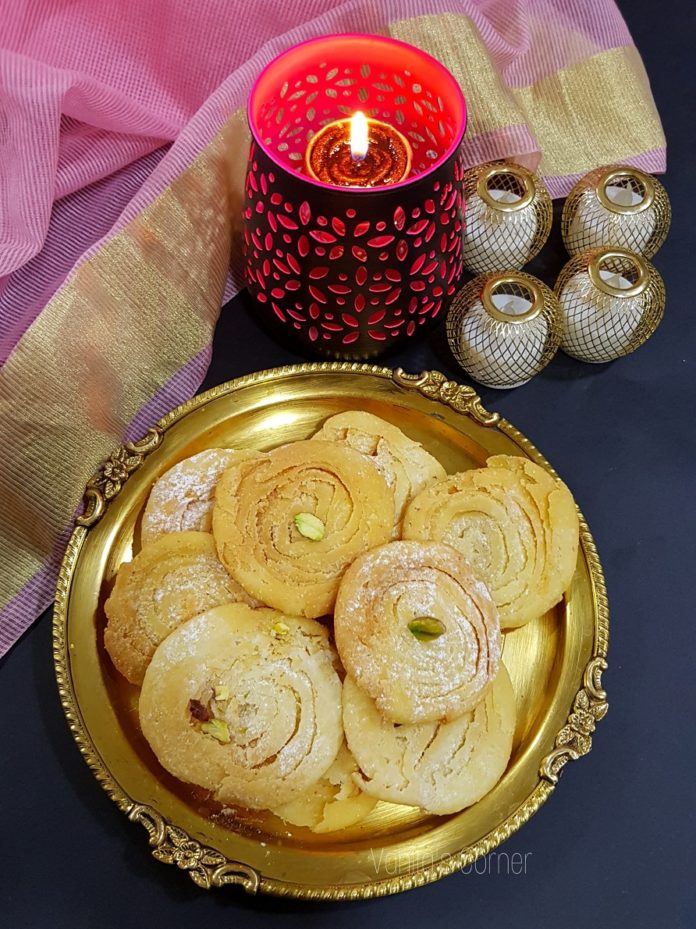 Chirote is a delicacy from Maharashtra as well as Karnataka.  In Karnataka, it is known as Chiroti. Chirotis are flaky and crispy puris. They are either dipped in sugar syrup or powdered sugar is sprinkled on them. This is prepared for festive occasions like Diwali. I understand that Chirotis with sweetened milk is a must have dish for weddings in Karnataka.  Here's the recipe.
Ingredients
1 cup fine Semolina (barik rava)
3 to 4 tbsp mixture of milk and water
3 tbsp clarified butter (ghee)
Salt as per taste
2 tbsp cornflour
1 tsp of powdered sugar
Oil/Ghee for frying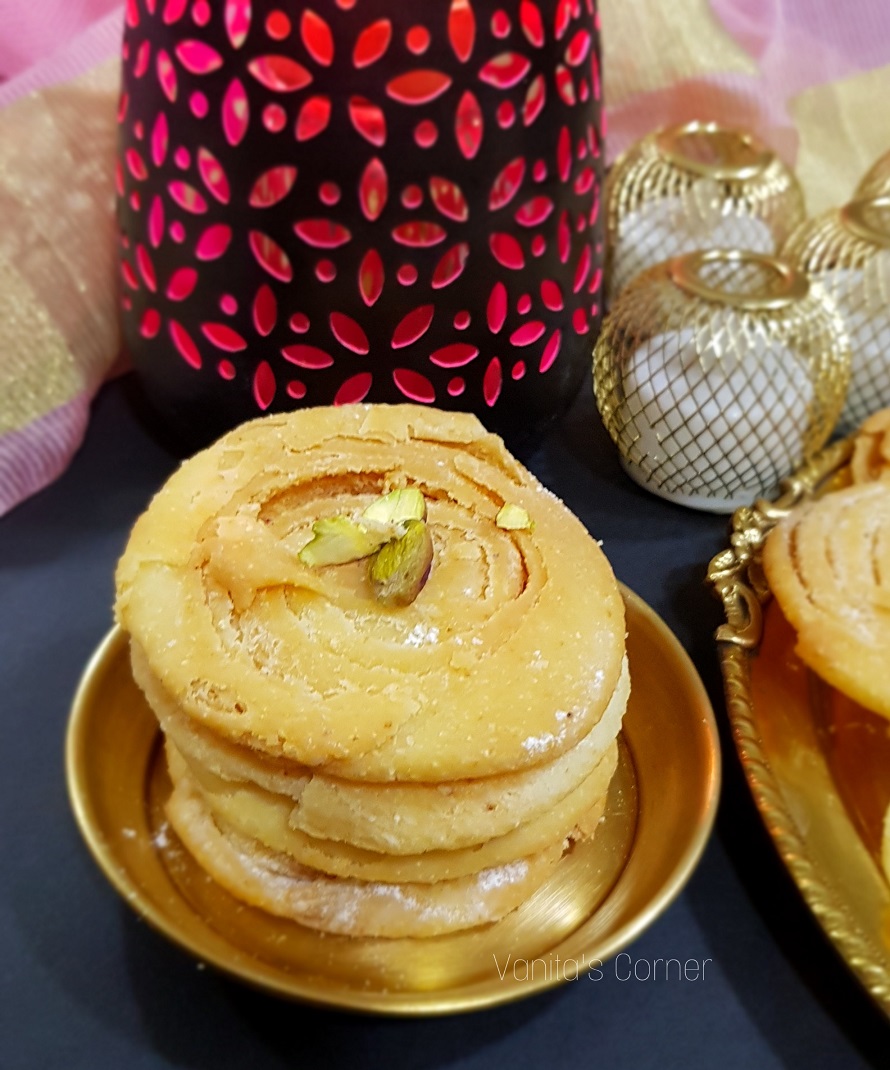 Method
In a mixing bowl, add rava.

Add 1 tbsp of hot ghee. Mix it with a spoon.  

After a few seconds, when the mixture is not so hot, mix it well using your fingers.

Add the mixture of milk and water, little at a time and knead it to a stiff dough. 

Keep this aside for 30 minutes.

In the meanwhile, in a bowl or a plate, take 2 tbsp ghee.  

Mix it well with your fingers till it turns light and fluffy.

When it turns fluffy, add cornflour to it, little at a time and mix well, till it turns into a smooth fluffy mixture.  Keep this aside.

Divide the rava dough into three parts.

Roll out each dough ball into a big sized roti   

Now, place a roti on a flat surface. Make depressions on the roti using your fingers (See the video below for better understanding). This step is completely optional.  

Spread the cornflour mixture on the roti.

Now, place the second roti and spread the cornflour mixture on it.

Place the third roti and apply cornflour mixture over it.  

Now, roll them into a log.

Cut the roll into one inch pieces.

Each piece will resemble a pinwheel.  Roll out each piece into small puris.

Keep them aside.

Heat ghee or oil in a pan.

Fry the chirotis until it turns light golden and crisp.

 Place all the fried chirotis on a plate.

With the help of a strainer, sprinkle powdered sugar on them.

Once cooled, store them in an air tight container and serve as required.  
Note:
Once you roll the rotis, you can make depression on each roti with your fingers, before applying the cornflour mixture. This step is optional. It is just to ensure that the cornflour mixture is spread properly on the rotis.
WATCH RECIPE VIDEO :