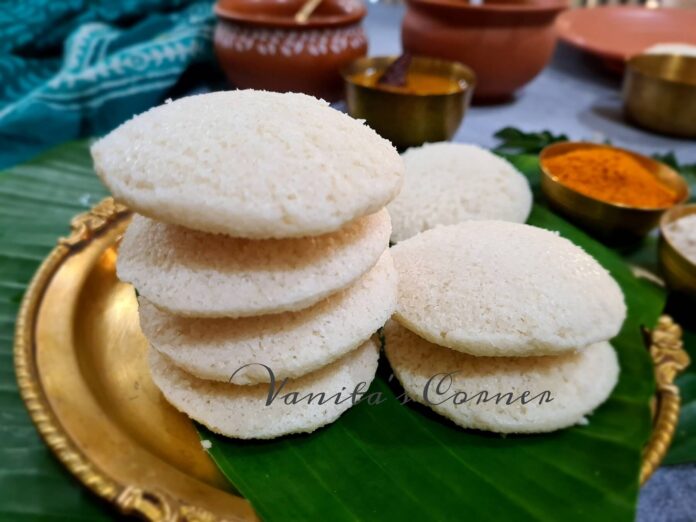 Idlis using idli rava – Idlis made with udad dal and idli rava
Idlis, the humble staple food of South India is a favourite breakfast dish across India. Idlis  is known to be a balanced, healthy  breakfast dish as it contains lentils, rice and is steamed. Though there are various types of idlis made from different grains and lentils, the basic type of idli is made with rice and udad dal  or with idli rava and udad dal.  
Idli is a very commonly made breakfast dish at my place and I have shared a variety of idli recipes in this blog. Recently, I realised that I have not shared the recipe of idli using idli rava  which I make so frequently. So, here is the recipe of idlis using idli rava.
Ingredients
1 cup split black gram (udad dal)
2 cups idli rava
4 tbsp flattened rice (poha)
Salt as per taste (namak)
1 tsp oil for greasing idli moulds (tel)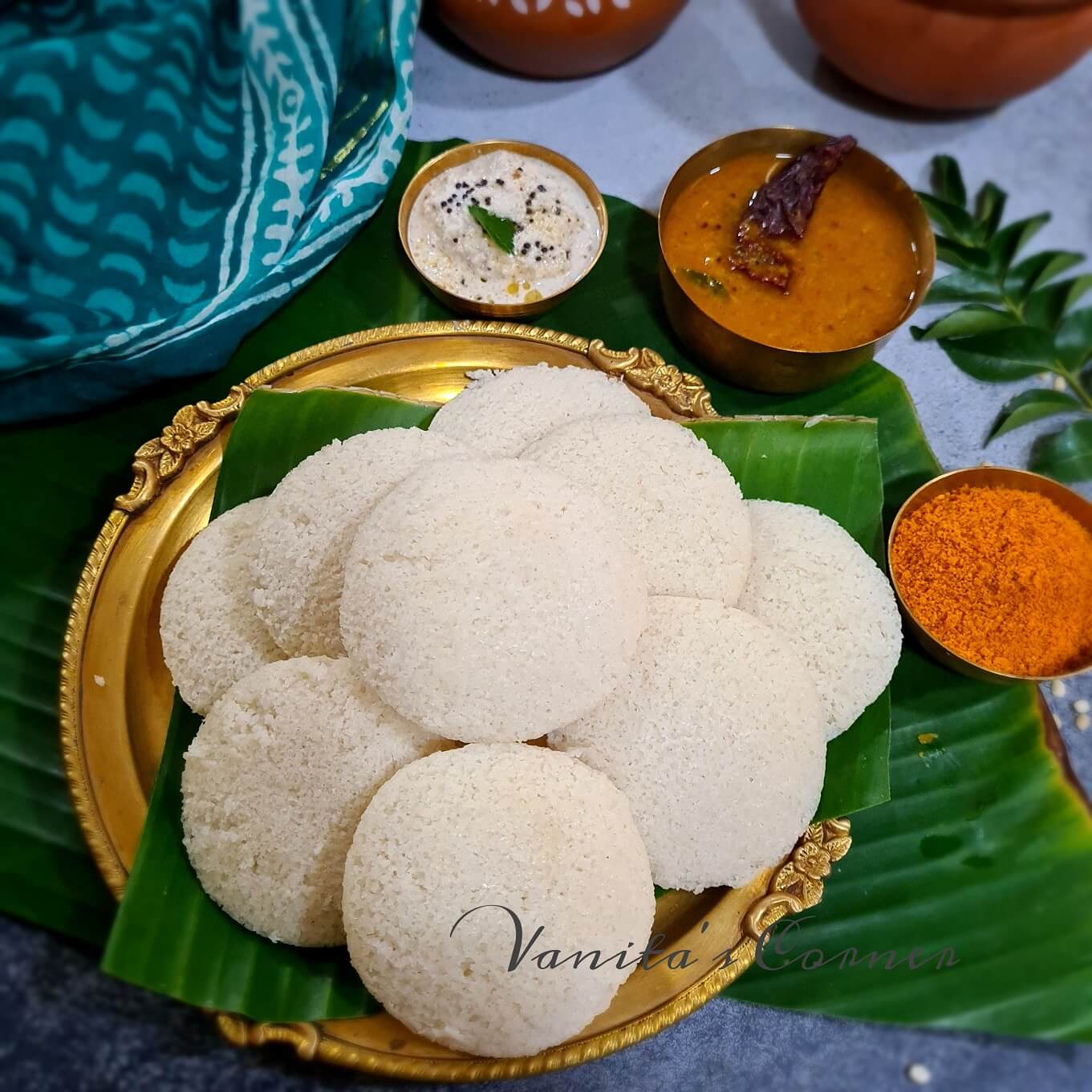 Method
Wash and soak udad dal in water  for 5 to 6  hours.

Wash and soak idli rava for 2 hours.  

Soak poha for 20 minutes.

Drain the water from udad dal. Blend udad dal and soaked poha into a fine paste using little water.

In a deep vessel, add udad dal paste. 

Squeeze out the water from idli rava and add to udad dal batter.  

Add salt and mix well.

Keep aside for 8 hours for fermentation.

After 8 hours, the batter would be fermented.

Grease the idli moulds with oil.

Pour the idli batter into the idli moulds.

Boil water in a steamer/idli cooker.

Place idli plates in the cooker.

Cook covered for 15 to 20 minutes or until the idlis are cooked. 

Unmould the idlis and serve hot with chutney and/or sambar.
WATCH RECIPE VIDEO: