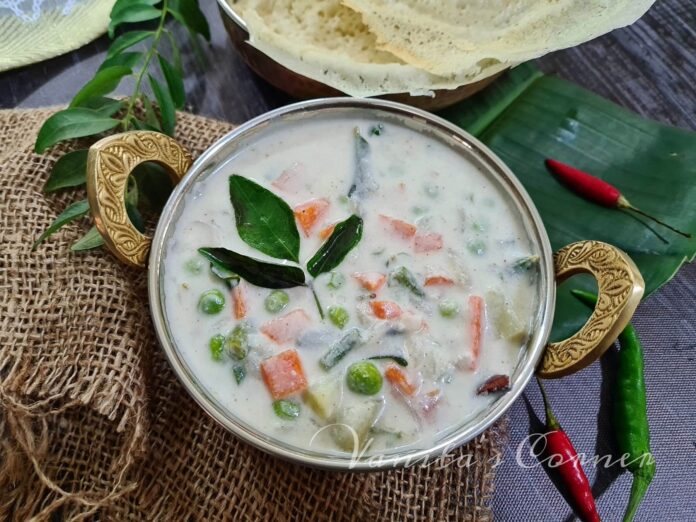 Kerala Vegetable Stew – a mildly flavoured vegetable curry with the goodness of coconut milk.
Vegetable stew paired with appams or idiyappams is a popular breakfast dish of Kerala. The stew is made by cooking vegetables such as carrots, peas, potatoes, french beans and cauliflower in coconut milk with minimal spices. Here's the recipe for vegetable stew.
Ingredients
¼ cup chopped carrot
¼ cup green peas
¼ cup chopped French beans
¼ cup chopped potato
1 tbsp coconut oil
1 inch piece of cinnamon
3 cloves
2 cardamoms
1 onion, chopped
few curry leaves
1 tsp chopped garlic
1 tsp chopped ginger
2 green chillies, chopped
¼ cup thin coconut milk (second extract) (How to extract coconut milk)
1 cup thick coconut milk (first extract)
salt as per taste
2 tbsp cashew nut paste (optional)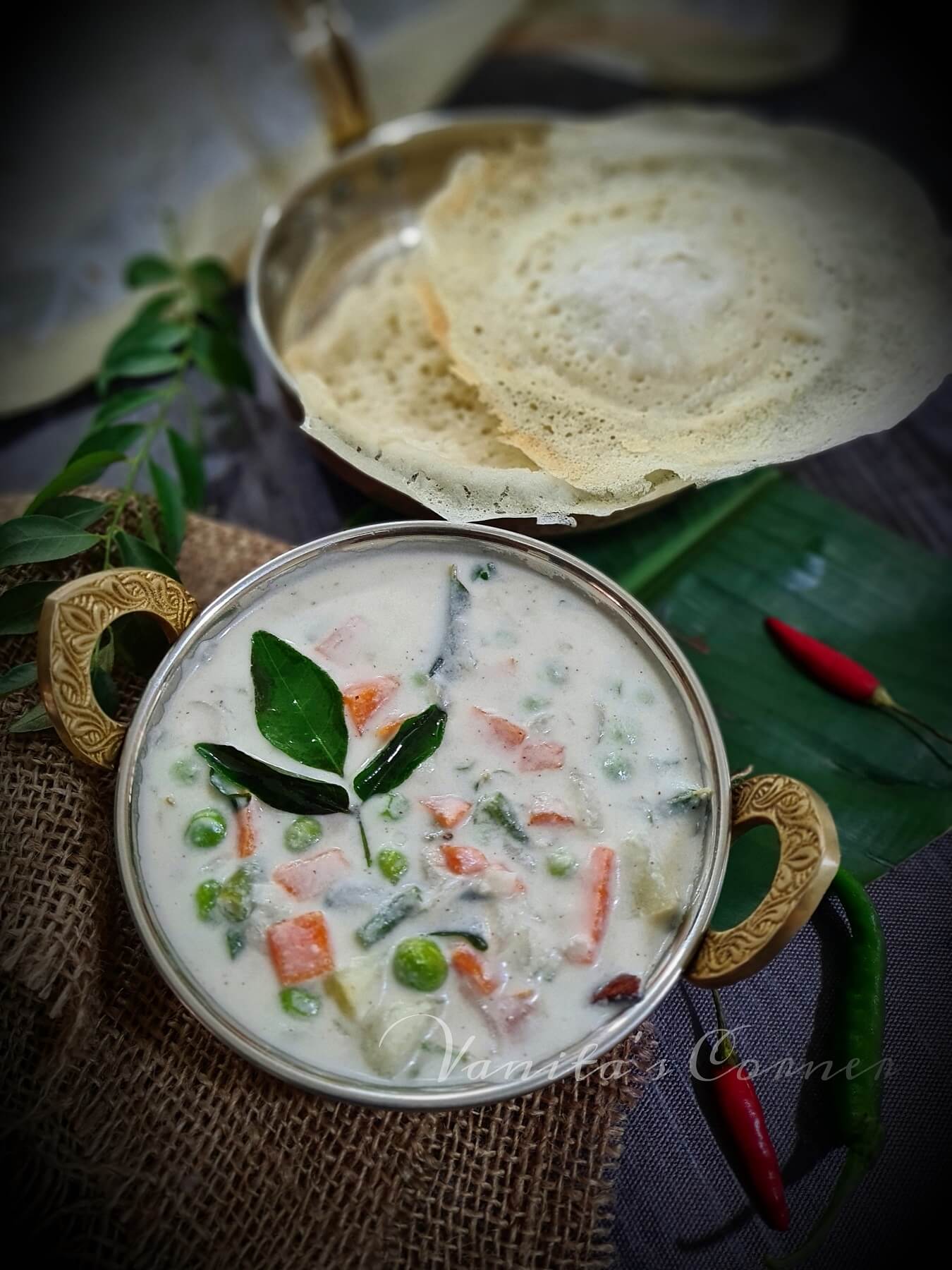 Method
Heat coconut oil in a pan. 

Add cinnamon, cloves, cardamom and chopped onions.  Saute for few seconds.

Add salt and saute. 

Add curry leaves and saute till the onions turn translucent.

 Add chopped garlic, chopped ginger, chopped green chillies and saute for few more seconds.

Add chopped carrot, green peas, chopped French beans and chopped potato.

Add ¼ cup water.

Cover the pan and cook on low flame for 8 to 10 minutes or till the vegetables are cooked.

Add thin coconut milk and mix.

Cover and cook for a minute or so.

Next, add thick coconut milk and cashew paste. Mix well.

Bring the gravy to a boil.

Turn off the heat.

Serve hot with appam or idiyappam.
Note: Adding cashew paste is optional. It is added to make the gravy slightly thicker.
WATCH RECIPE VIDEO: