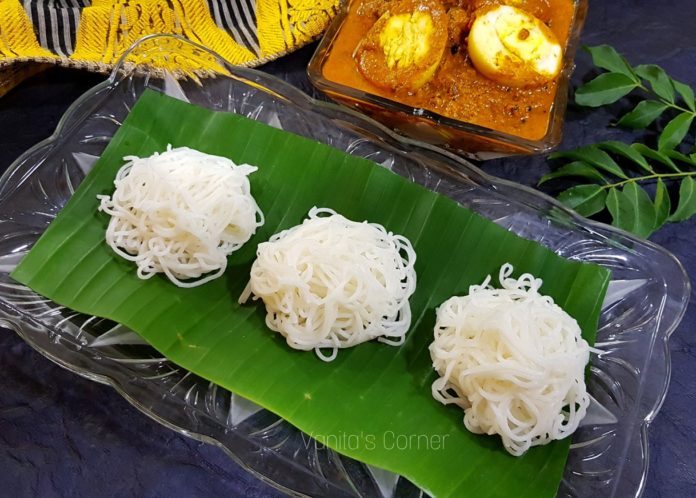 Idiyappam or String Hoppers is a traditional dish from Southern India. It goes by different names . For eg. Idiyappam in Kerala & Tamilnadu, Nool Puttu and Shevige in Karnataka. It is a famous breakfast item down south and is  served with potato stew/ vegetable stew/ egg curry/ sweetened coconut milk etc.  Here's the recipe for Idiyappam:
Ingredients
2 cups rice flour
2 cups of water
Salt as per taste
1 tsp oil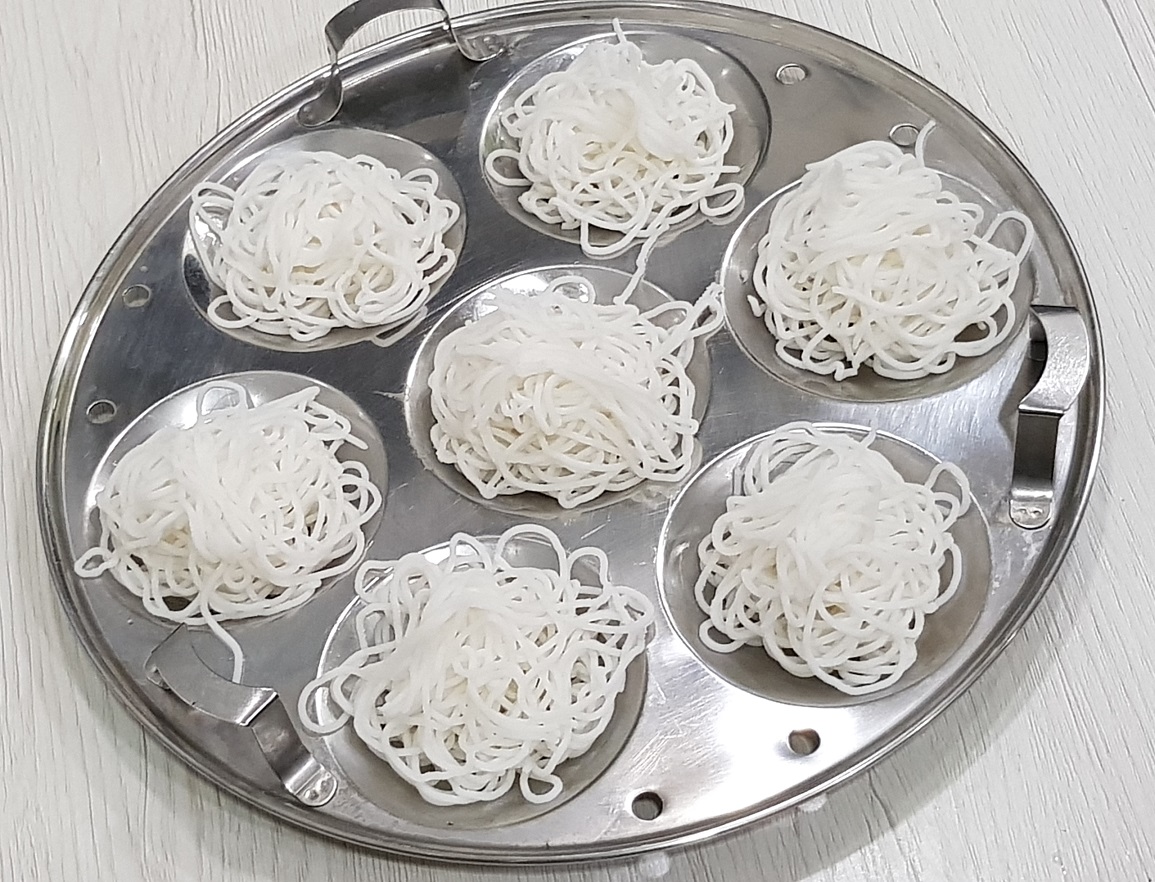 Method:
Heat 2 cups of water in a pan.

When it starts boiling, add salt and  a teaspoon of oil.

Add the rice flour and keep stirring till it absorbs all the water.

Turn off the heat and keep the pan covered for 10 minutes.

Once the flour has cooled a little, knead it to a smooth dough.

Shape the dough into  a cylindrical roll.

Grease the chakli maker with oil and place the sev/noodle mould in it.

Fill the dough into the chakli maker.

Grease the idli plates with oil and press the idiyappam dough into the idli moulds in a circular manner. (See video below for better understanding) 

Heat water in a steamer.

Place the idli plates in the steamer and steam for 10 minutes.

Serve steamed idiyappam with vegetable stew or potato stew or sweetened coconut milk.
WATCH RECIPE VIDEO :
For more South Indian breakfast dish, have a look at the following recipes:
Saada Dosa, Ulli Karam Dosa, Ragi Idlis, Kanchipuram Idlis, Uttapams, Rava Dosa