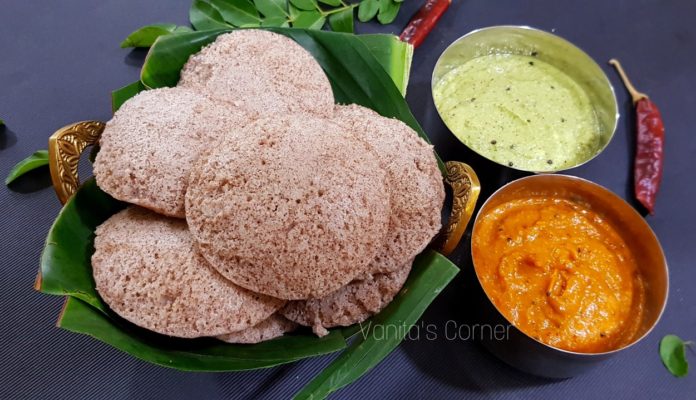 Ragi Idlis – Idlis made with Finger Millet flour
Finger Millet/ Ragi/ Nachni is one of the most nutritive cereals. It is an excellent source of calcium, fibre and has many health benefits. It is a versatile cereal and can be used in number of recipes like idlis, dosas,  bhakri, roti, laddoos, pancake etc. Today, lets see  how to make ragi idlis.
Ingredients
1 cup finger millet flour (nachni/ ragi flour)
1 cup rice (chawal)
½ cup split black gram (udad dal)
1 tbsp fenugreek seeds (methi seeds)
2 tbsp flattened rice (poha)
Salt as per taste (namak)
1 tsp oil for greasing idli moulds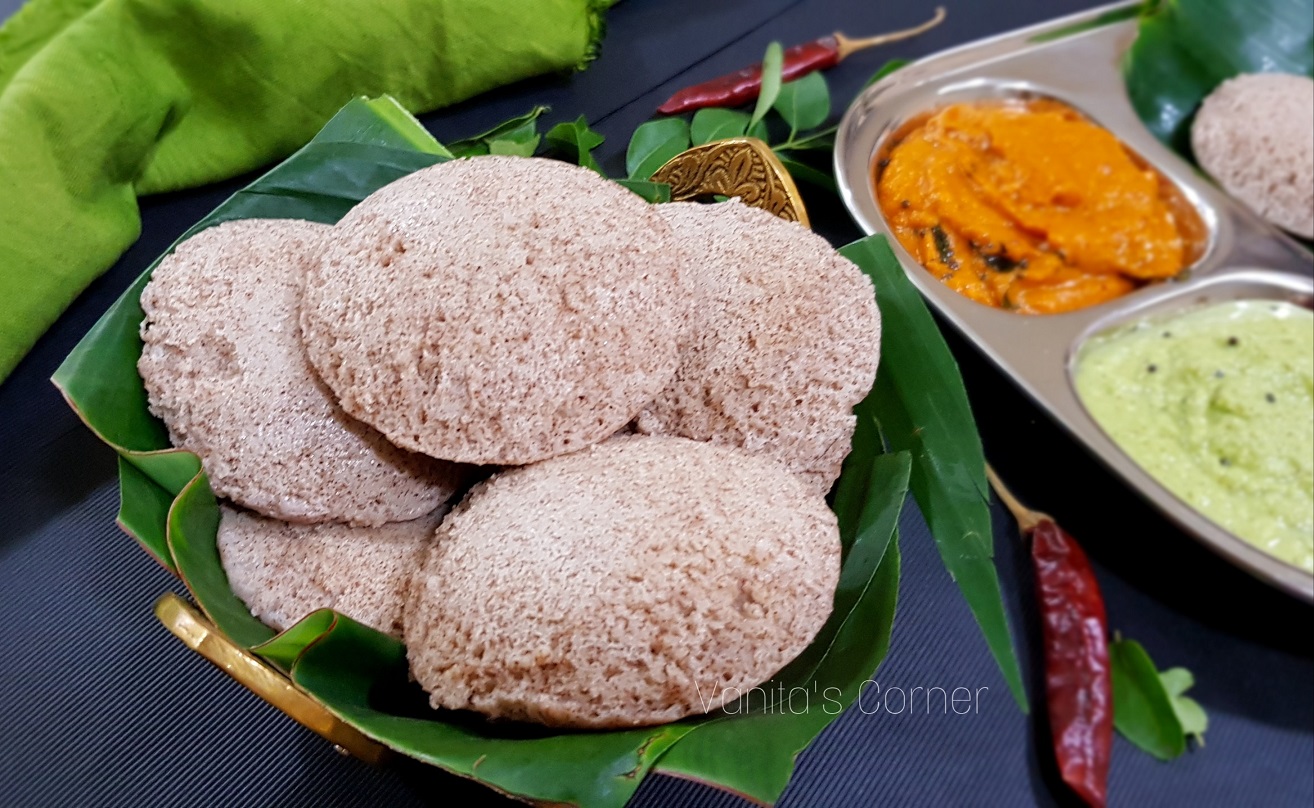 Method
Wash and soak udad dal in water  for 3 hours.

Wash rice and soak in water alongwith methi seeds for 3 hours.

Soak Poha for 20 minutes.

Drain the water from udad dal.

Blend into a fine paste using little water.

Drain the water from rice.

Blend rice alongwith methi seeds to a fine paste, using little water.

In a deep vessel, add udad dal paste, rice paste and ragi flour. Mix well.

You can add a little water while mixing to get the desired consistency. 

Add salt and mix.

Keep it aside for 7 to 8 hours for fermentation.

After 8 hours, the batter would be fermented.

Grease the idli moulds with oil.

Pour the idli batter into the idli moulds.

Boil water in a steamer/idli cooker.

Place the idli plates in the cooker.

Cook covered for 15 to 20 minutes or till the idlis are cooked. 

Unmould the idlis and serve hot with green chutney and Andhra style raw mango chutney.
WATCH RECIPE VIDEO: