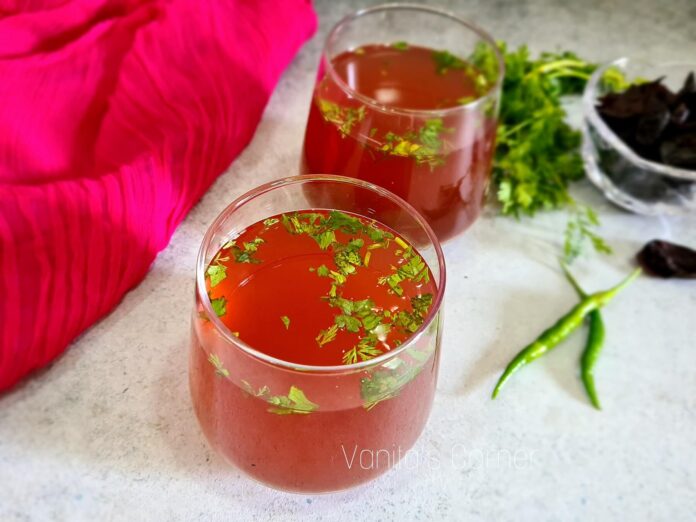 Kokum Tival – a spicy, refreshing drink, had at the end of a meal to aid digestion.
Kokum Tival as a digestive drink is very famous in Goa. Kokum is a small red coloured fruit which primarily grows in the Western Ghats especially in Goa and Konkan region. Dried kokum is used to make sharbats, sol kadhi, tival and is also used as souring agent in dals and curries.
Kokum Tival also known as Phuti kadhi can be had as an appetizer / digestive drink or with steamed rice. In most Goan households, kokum tival or sol kadhi forms a part of every meal, especially non vegetarian meals. Tival does not involve any cooking and can be made in no-time, with few basic ingredients.  Here is the recipe for Kokum Tival:
Ingredients
¼ cup Garcinia Indica /kokum
3 cups warm water (paani)
2 green chillies, chopped (hari mirch)
salt as per taste (namak)
2 tsp sugar (cheeni)
a pinch of asafoetida (hing)
2 tsp chopped coriander leaves for garnishing (hara dhaniya)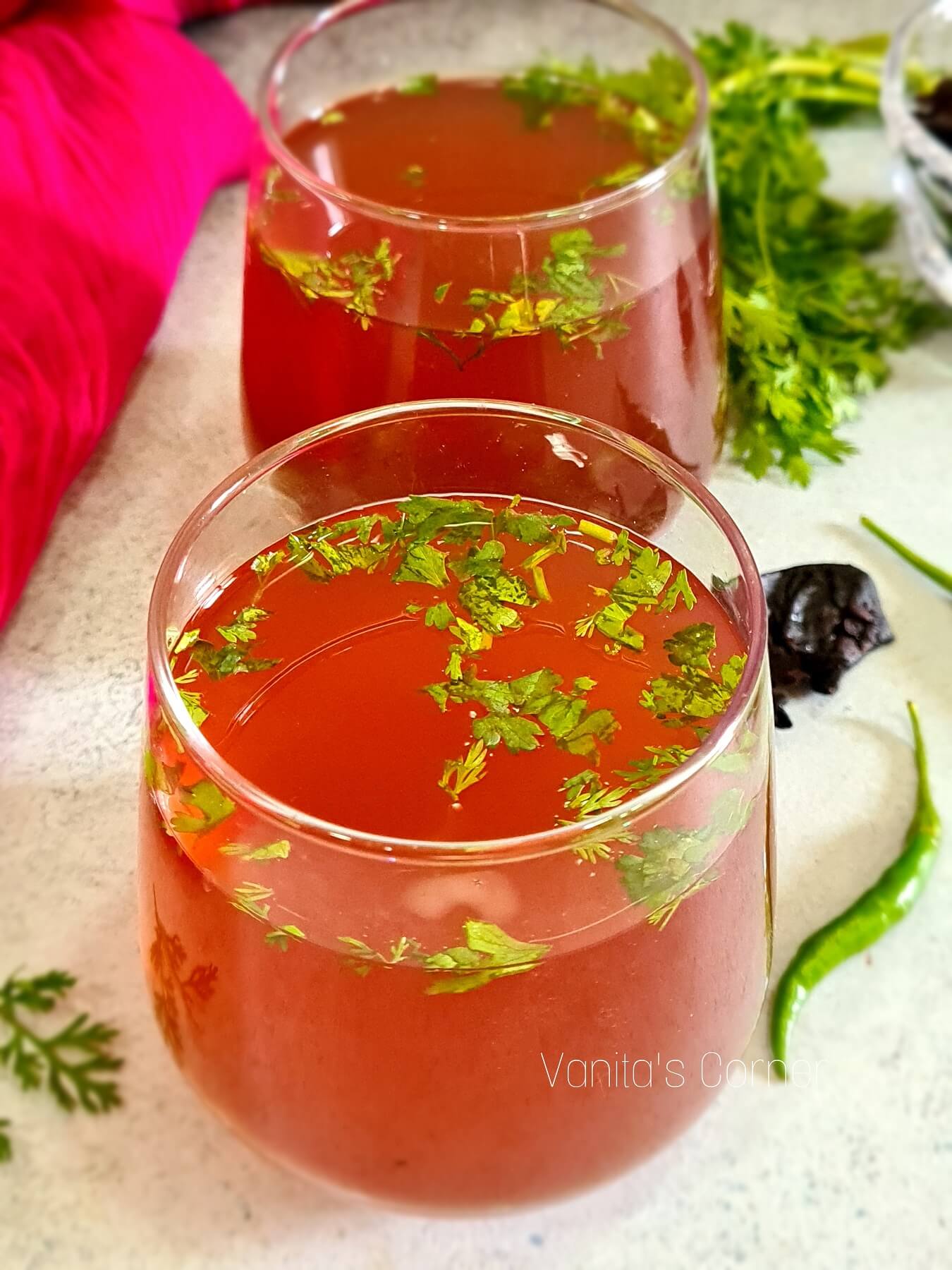 Method
In a vessel/large bowl, add warm water.

Add kokum, chopped green chillies, salt, sugar and asafoetida. Mix well.

Cover the vessel and keep it aside for 30 minutes.

After 30 minutes, strain the mixture and pour into glasses.

Garnish with chopped coriander and serve, either at room temperature or chilled.  In my opinion, it tastes best when chilled. 
WATCH RECIPE VIDEO: