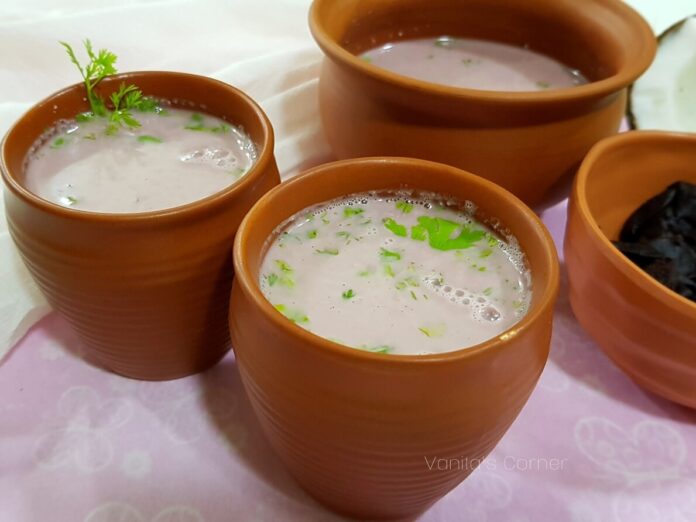 Solkadhi is a speciality of Konkan region.  For people living in the coastal regions, Solkadhi is a part of their daily menu. This Kadhi is generally consumed as a digestive drink at the end of a hot and spicy non-vegetarian meal. However, it can be consumed as an appetiser, as a sip-up drink between meals or as a digestive drink after meals.  It is also eaten with rice as the last course in a meal.
Sol kadhi is made with coconut, kokum, green chillies and garlic. A perfect sol kadhi has a milky consistency, baby pink colour and a refreshing taste. I have added a small piece of beetroot to get that pink colour. However, adding beetroot is entirely optional. Another famous digestive drink from the Konkan region is Kokum tival which is made without coconut. 
The recipe for Sol Kadhi is as under:
Ingredients
½  cup kokum
1 cup fresh coconut (grated)
1 to 2 green chilly
2 cloves garlic
a small piece of beetroot  (optional)
1 tbsp coriander leaves
Salt as per taste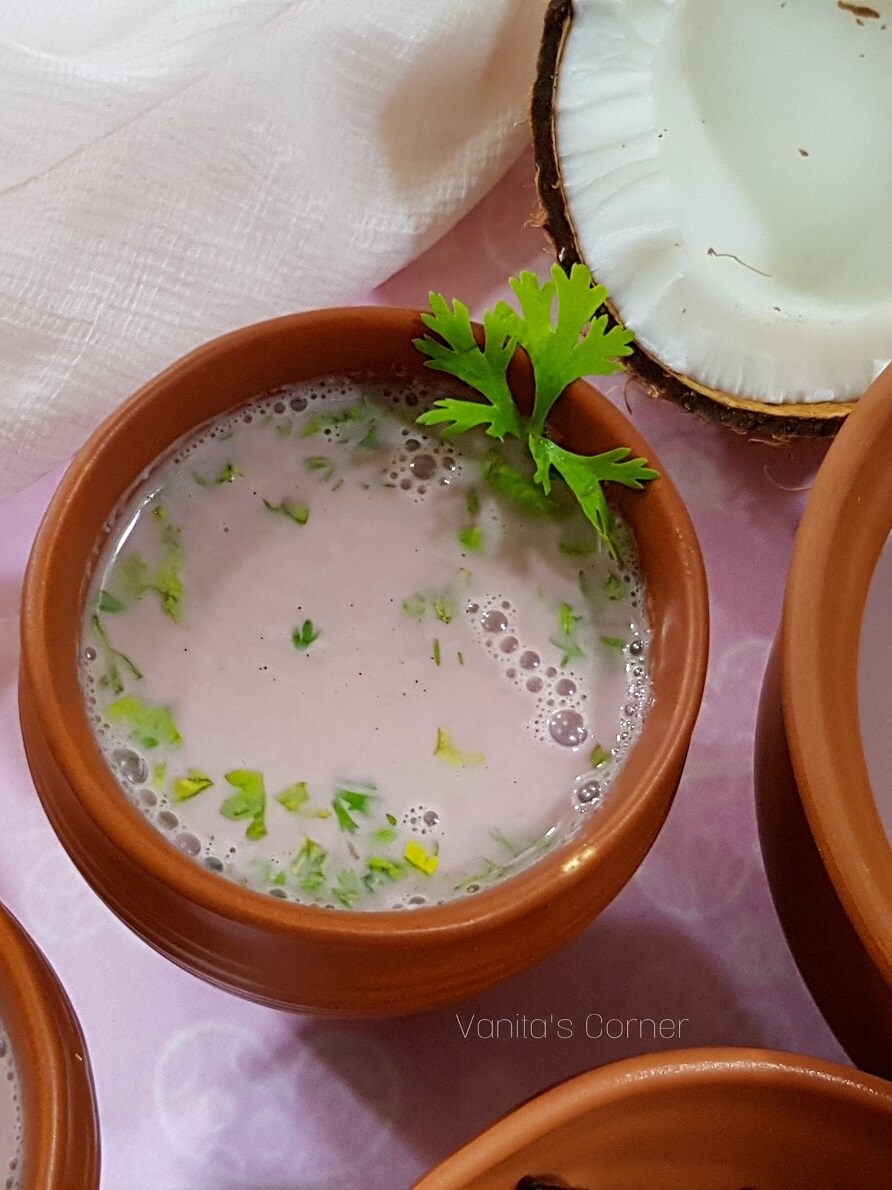 Method
Soak the kokum pods in warm water for 30 minutes to an hour.

Squeeze the soaked kokum to extract juice.

Pass it through a strainer and discard the kokum from the water.  

Keep the kokum water aside.

Grind the grated coconut, garlic, green chillies, beetroot with little water in a mixer, to make a thick paste. 

Squeeze the coconut milk from this paste and keep aside.

Add around ½ a cup of water to the dry remains and run the mixer again. 

Extract the milk again.

This process can be repeated till all the milk is extracted from the coconut.

Add coconut milk to the kokum water. Add salt and mix well.  

Garnish with chopped coriander.

Serve chilled.
WATCH RECIPE VIDEO: