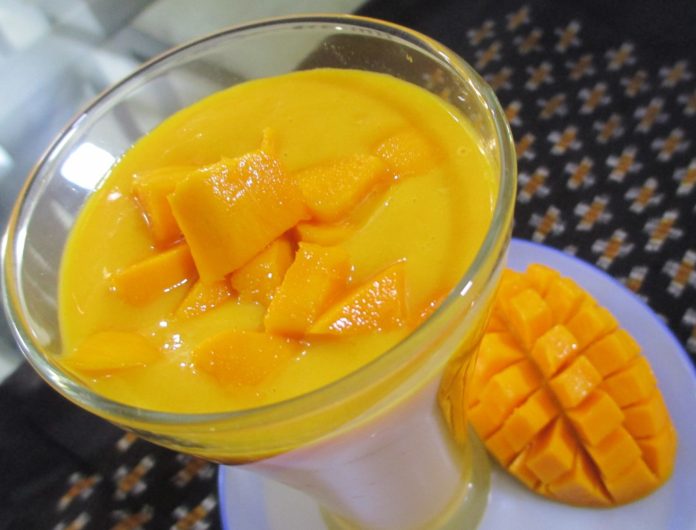 Mango, the king of fruits is here and that is one thing to look forward to, in this hot summer.  Mangoes alongwith their delightful sweet taste offer numerous health benefits. They are high in antioxidants, vitamin C and are great for boosting the immune system. This versatile fruit, whether raw or ripe are consumed the world over in the form of pickles, curries, desserts and so much more. One such dessert  is the mango milkshake. It is a  cooling and refreshing  drink for hot summers. This is very simple to make and can be made in no time.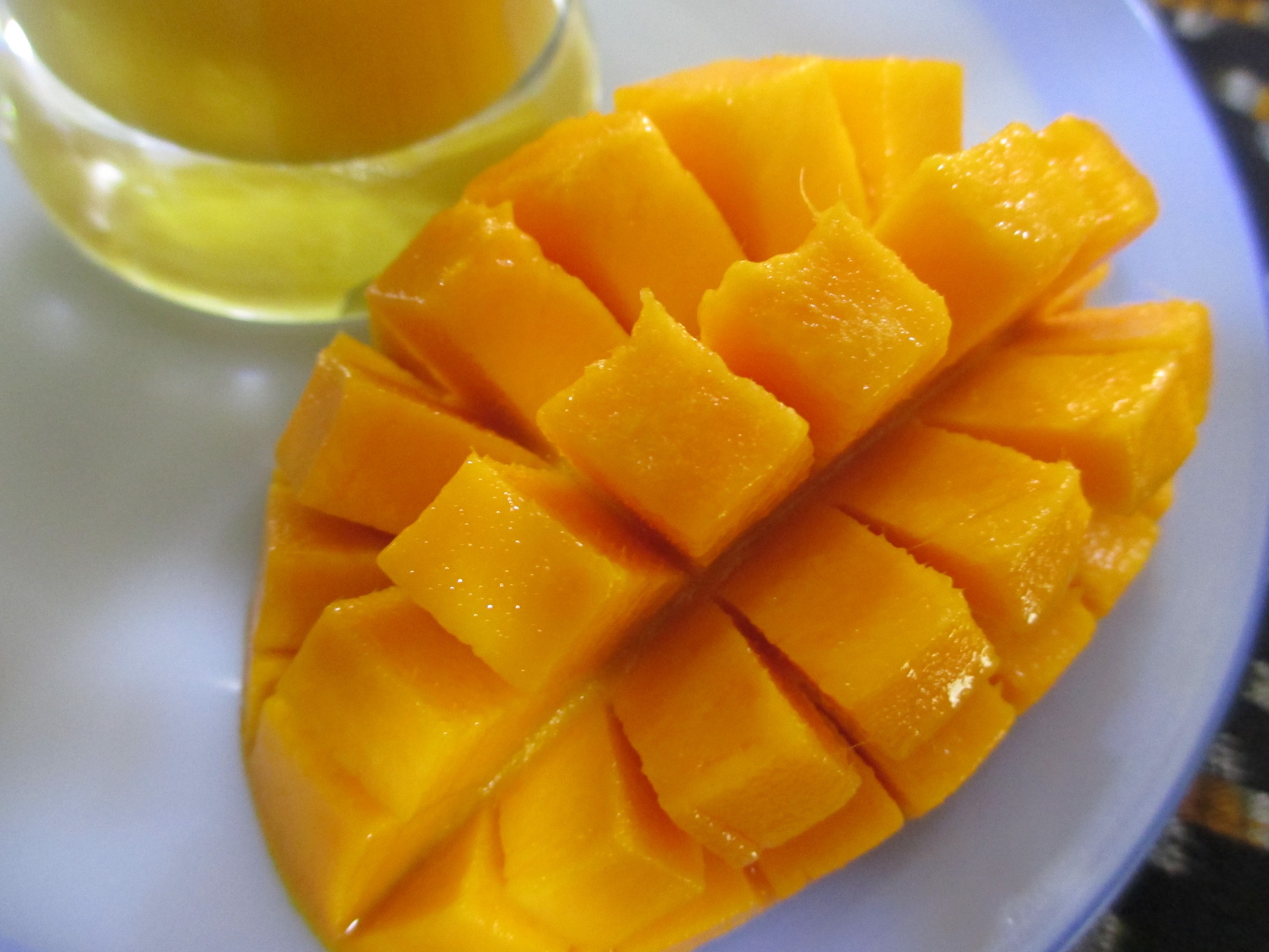 Ingredients
1 1/2 Ripe mangoes chopped 
2 cups Cold milk 
Powdered sugar (optional)
Method
Peel the mangoes and cut it into cubes.

Blend the mango cubes into a fine paste adding little milk.

Then add the rest of the milk and blend it for a few seconds.

If the mangoes are not sufficiently sweet, then you may add sugar.

Or else, there is no need to add sugar.

Pour into tall glass, garnish with mango pieces and enjoy the delicious mango milkshake.
Note – Adjust the quantity of milk according to your desired consistency.