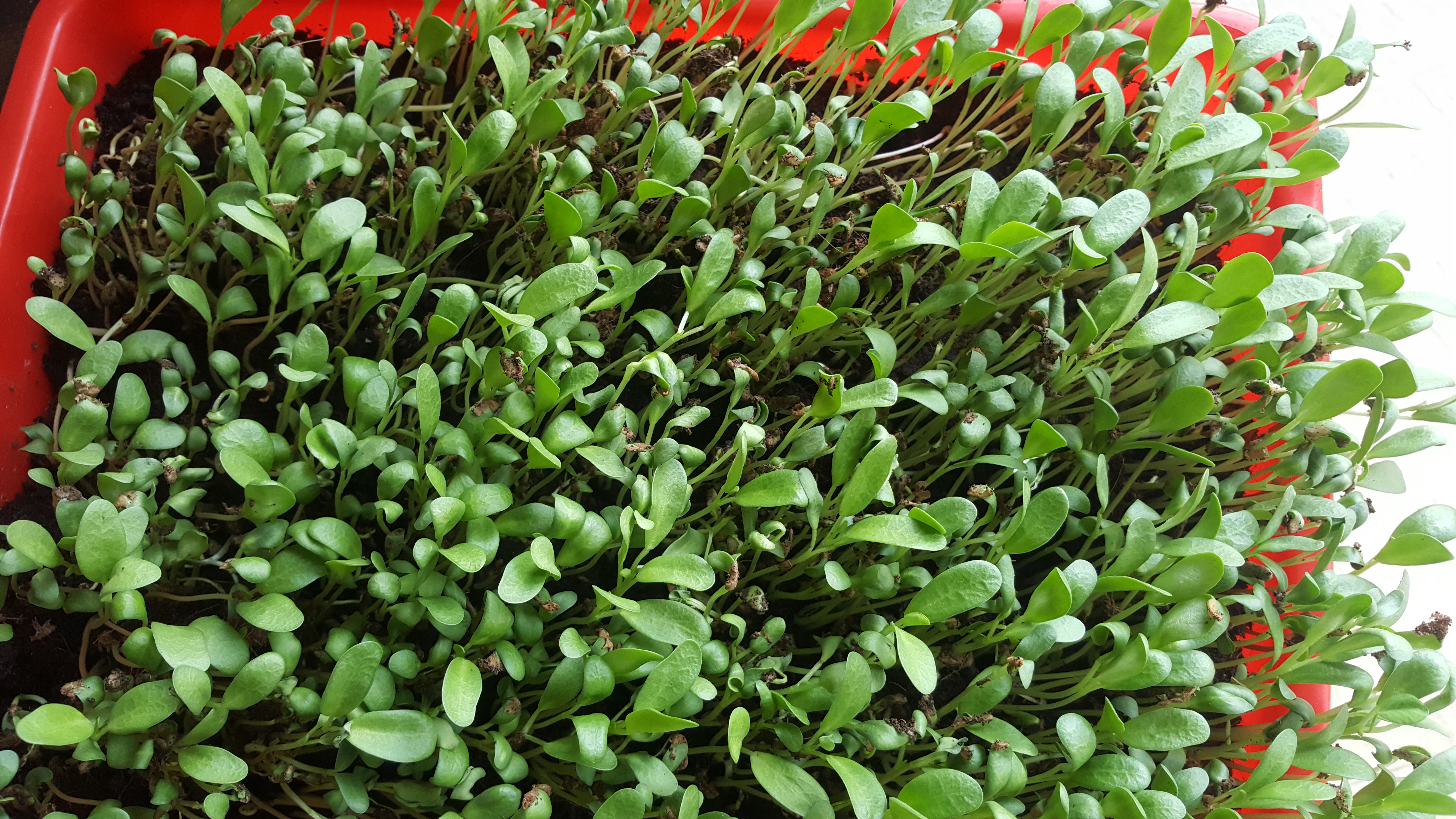 Microgreens – the powerhouse of nutrition
Microgreens are leafy vegetables which are harvested at a very early stage.  They are super healthy even in comparison with their fully grown counterparts.   They are packed with nutrition and flavour. You can grow basil, coriander, spinach, fenugreek, lettuce, radish, beetroot and carrots as microgreens. There's a lot you can do with. You can add it on the top of the pizza, pasta, in a sandwich or salads. You can even blend them to make dips and salad dressings.
Microgreens are expensive to purchase. But they can be grown easily at home. They do not need much space to grow.
You can grow them in a plastic tray, container, biscuits or sweet boxes etc.
 You need to punch little holes at the bottom of a container.
Add potting soil to the container.
Scatter the seeds on the soil and add a layer of soil over the seeds. 
Sprinkle water over it and keep it in your balcony/ window sill where it will get ample sunlight.
The sprouts will appear within three to seven days.
Since these plants are tiny, spraying them with water every day is more than enough. The soil should be moist and not wet.  Depending upon the type of seeds you have selected, your microgreens will be ready to harvest about two to three weeks after planting.
Happy Gardening !!