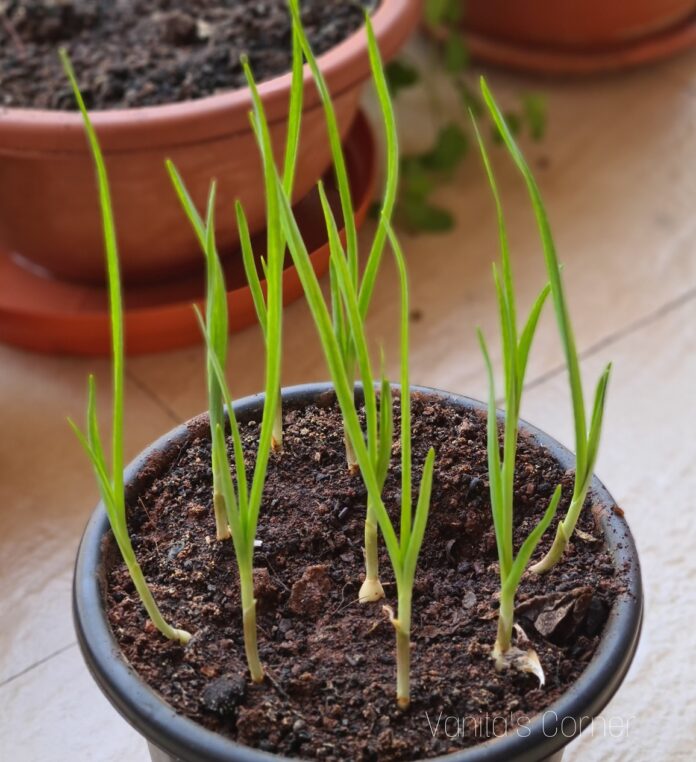 Growing green garlic at home is very easy. All you need is few garlic cloves and a pot of soil.
Green garlic or garlic chives are the tender garlic with green stalk. This is a seasonal ingredient and is available during winters. Green garlic can be used raw or cooked in variety of dishes like fried rice, green chutney, undhiyu, lasooni bajra, moong green garlic sabzi, etc. Green garlic is less pungent compared to garlic.
Green garlic can be easily grown at home.  You just have to separate the cloves of garlic from its bulb and plant them in the soil. Within a matter of 15 days, green garlic is ready to be harvested.   
Step by step instructions for growing green garlic: 
Choose fresh garlic bulbs with large cloves. Do not use garlic that has become soft.
Take a pot with good soil and compost in the ratio of 2 : 1. The pot need not be very deep.   Insert garlic cloves into the soil with its pointed end upwards.  Keep a gap of few inches between each garlic clove. Water the soil moderately.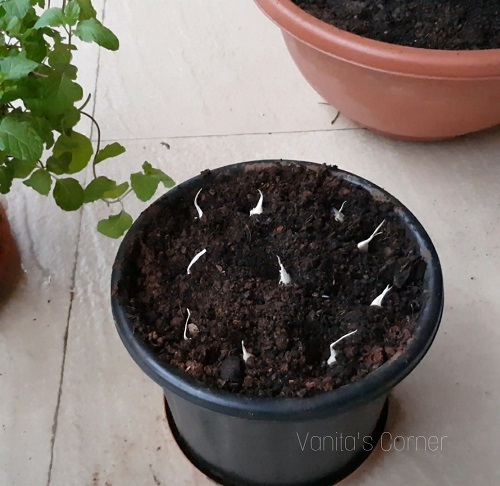 The cloves will germinate in a week's time.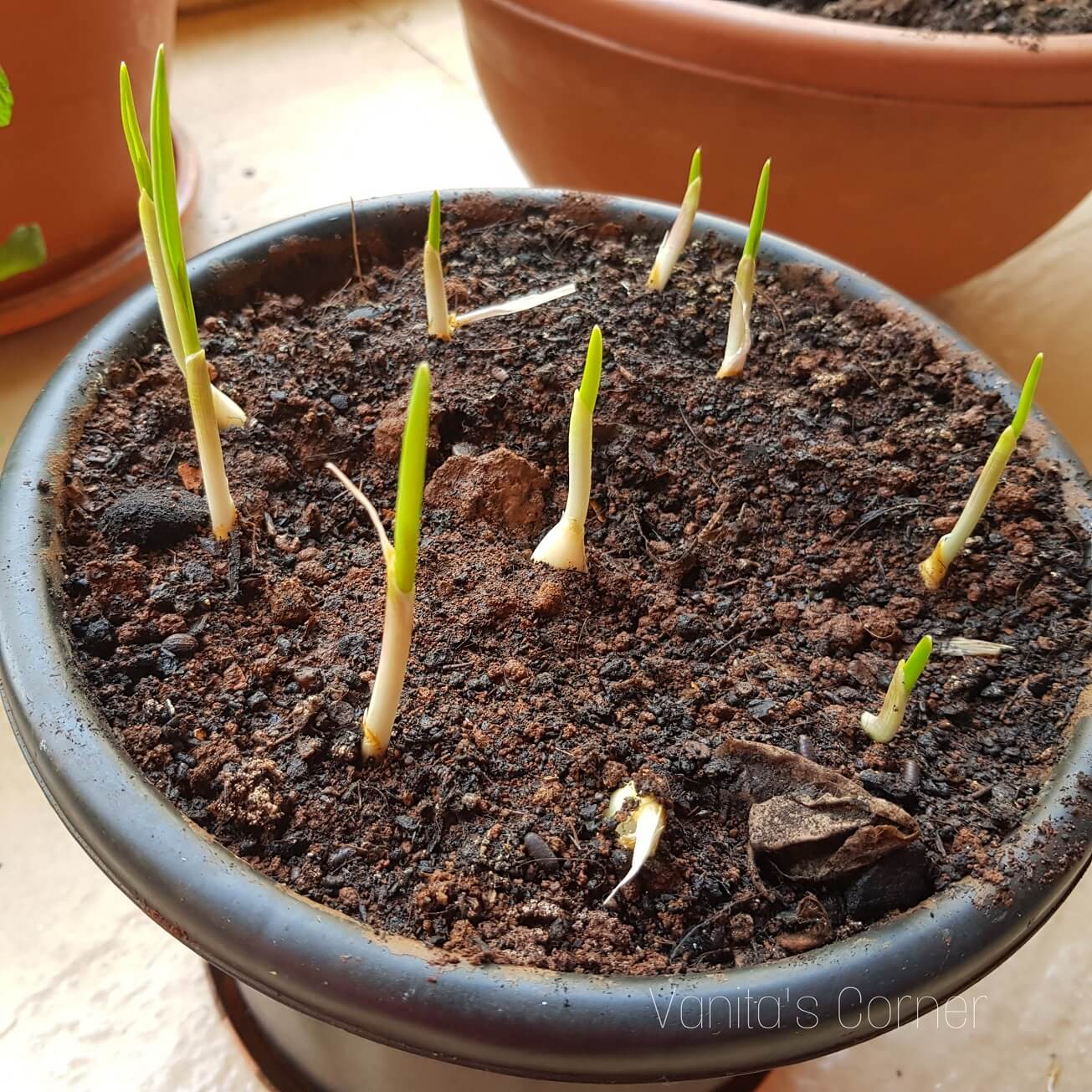 Water the soil as required. Do not over-water. Green garlic grows well in sunlight as well as partial shade. After 15 days, green garlic is ready to be harvested.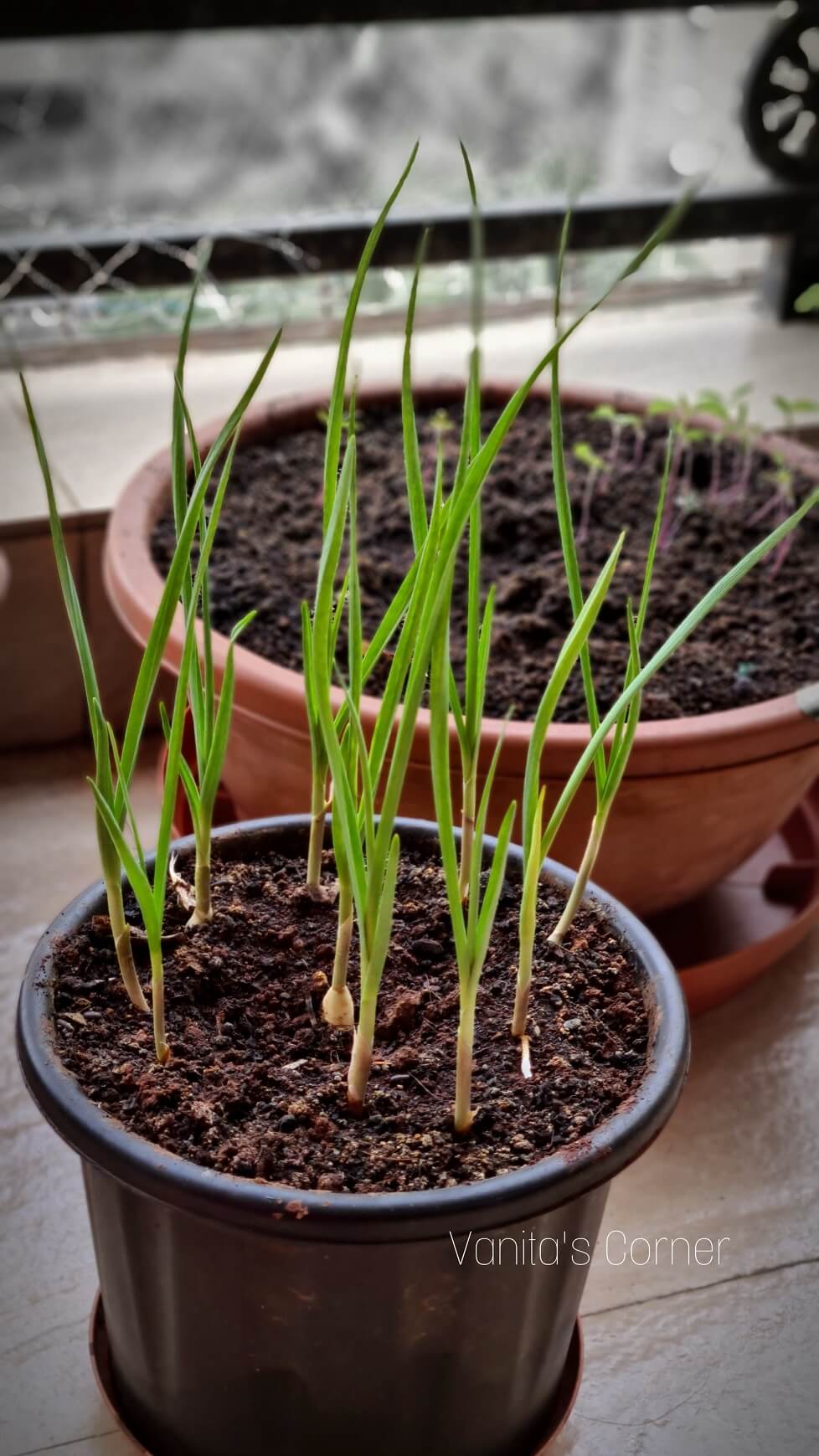 Happy Gardening!!