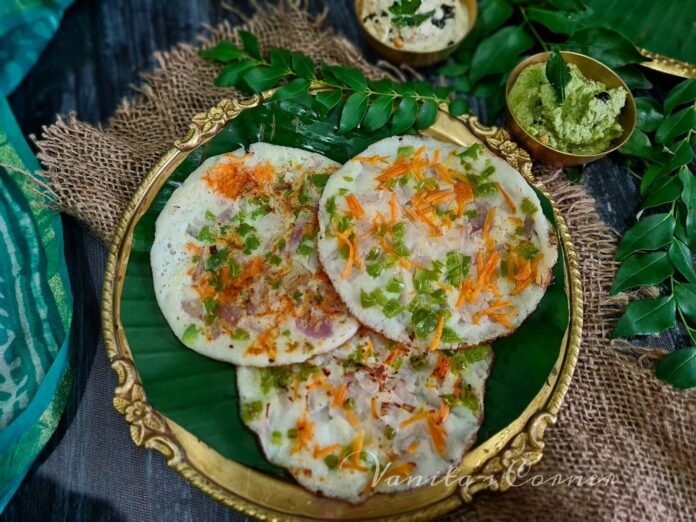 Poha Uthappa is an instant breakfast recipe made with flattened rice, semolina and curds topped with veggies.
Traditionally uthappa or uttappam batter is made with rice and udad dal, where rice and udad dal are soaked, ground and fermented. But if you are in a mood to have uttappa and have not done any prior preparation, Poha Uthappa is an ideal recipe for such times. Poha Uthappa batter does not need any overnight soaking or fermentation.
This  instant uthappa is very easy to make and makes for a wholesome, delicious breakfast when served with chutney and  sambhar. Here is the recipe for Poha Uthappa:
Ingredients
For the batter
1 cup flattened rice (Poha)
1 cup semolina (sooji/rava)
¾ cup curds (dahi)
½ cup water (paani)
salt as per taste (namak)
For topping
1 medium sized carrot (gajar), grated
2 small onions, chopped (pyaaz)
1 large capsicum, chopped (Shimla mirch)
Ghee for cooking Uthappa/ Uttapam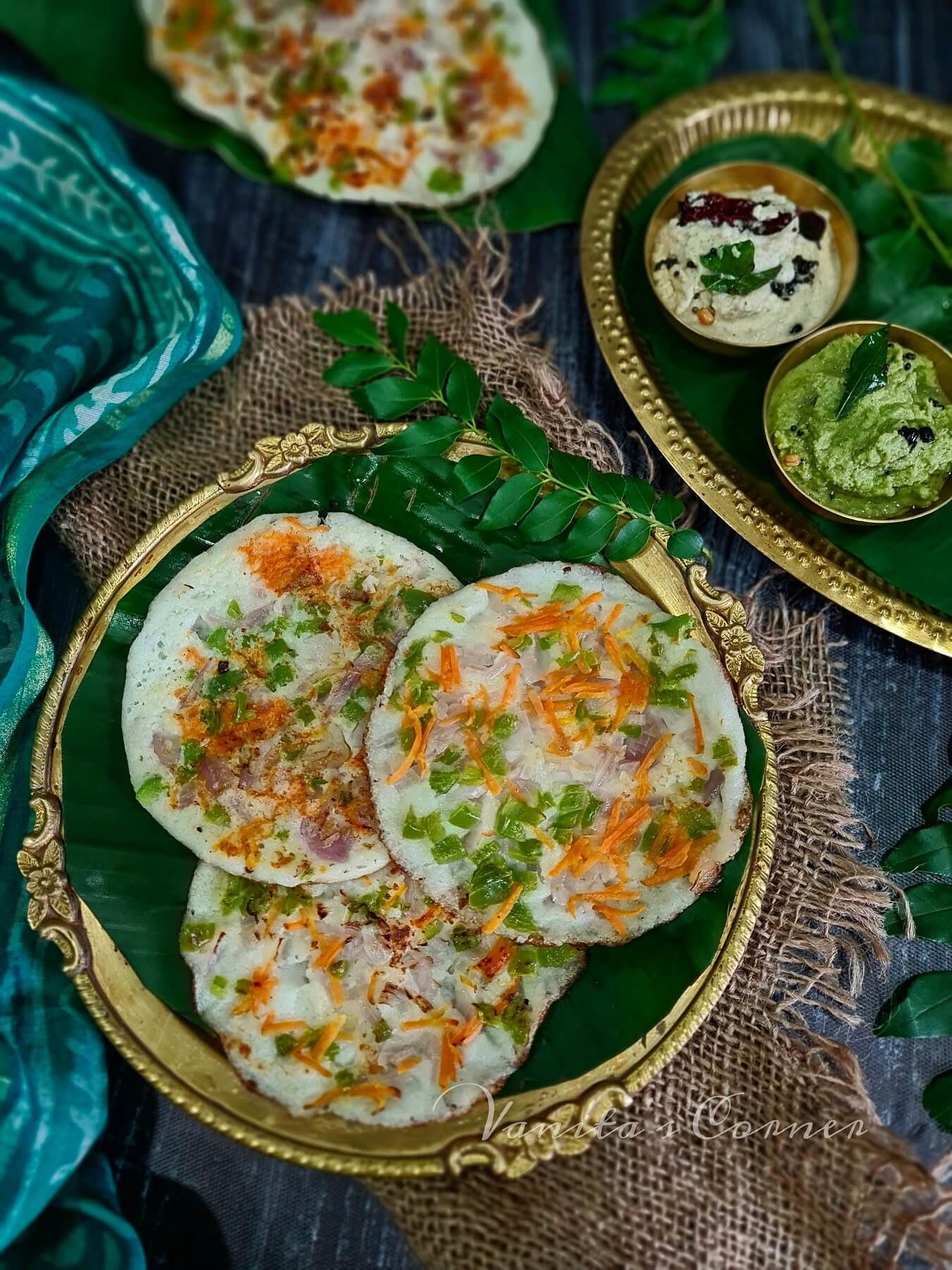 Method
Soak poha in water for 2 to 3 minutes.

Drain and blend the poha to a smooth paste.

Transfer this paste to a mixing bowl.

Add rava, curds and mix well.

Cover and keep aside for 30 minutes.

After 30 minutes, add water to the batter and mix well. Add salt and mix.

Heat a pan.

Take a ladleful batter and pour on the hot, greased pan to make small uthappa.

Top it with chopped onions, grated carrots and chopped capsicum.

After having sprinkled the topping, drizzle a tsp of oil or ghee  around the uthappa.

Cook on low flame till it is properly cooked on one side. This Uthappa takes longer to cook as compared to the traditional rice and udad dal uthappam.

Flip and allow to cook on the other side.

When the uthappa is evenly cooked from both sides, remove and serve with coconut chutney and/or sambar.

Likewise make Uthappa with the remaining batter.
WATCH RECIPE VIDEO: