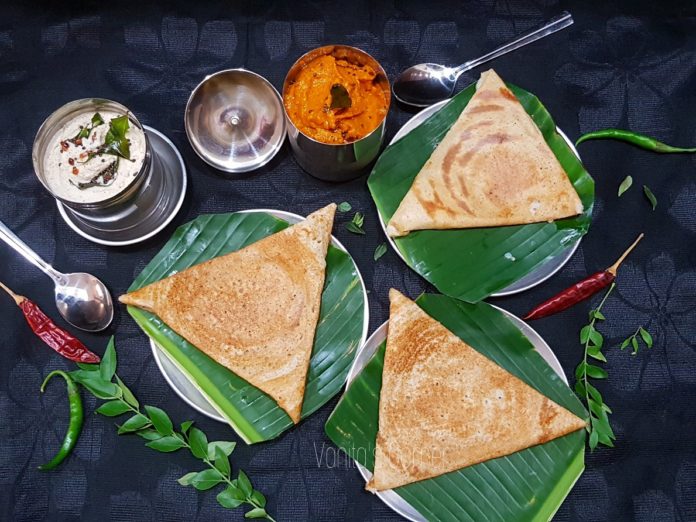 Quinoa seeds are known for its nutritive properties. It is considered as a superfood because of the numerous health benefits it offers. These days, everywhere we turn, we see dishes made from Quinoa. For eg. quinoa salads, porridge, pancakes to name a few. Last week when I went for my grocery shopping, I picked up a packet of quinoa as I wanted to try my hand at quinoa dosa for a long time. So, here I am…sharing the recipe of Quinoa Dosa today.
Ingredients
1 cup Quinoa
1 cup Rice (chawal)
1 tsp fenugreek seeds (methi seeds)
½ cup black gram dal (udad dal)
Salt as per taste
Clarified butter (ghee) for making dosas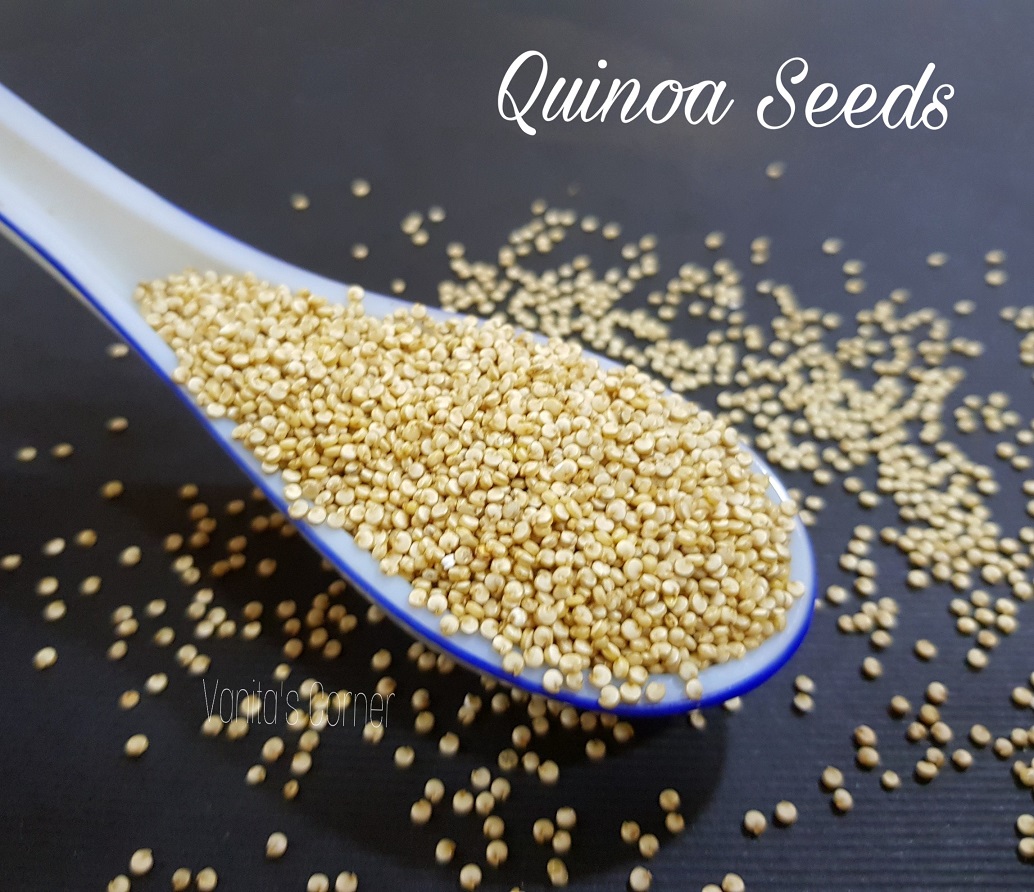 Method
Wash and soak udad dal in water  for 4 hours.

Wash rice and soak in water alongwith methi seeds for 4 hours.

Wash and soak quinoa in water for 4 hours.

Drain the water from udad dal. Blend into a fine paste using little water.

Drain the water from rice.  Blend rice alongwith methi seeds to a fine paste, using little water.  

Drain the water from quinoa and blend it to a fine paste.

In a deep vessel, add udad dal paste, rice paste and quinoa paste. Mix well.

You can add a little water while mixing to get the desired consistency. 

The batter should neither be too thick nor too thin.

Add salt and mix. Keep it aside for 7 to 8 hours for fermentation.

After 8 hours, the batter would be fermented.

Heat a pan. Pour a ladle of dosa batter and spread it in a circular motion to form a thin dosa.

Drizzle a tsp of oil or ghee  around the dosa and cook till the dosa turns brown in colour and crisp.

Remove from the pan and serve hot with coconut chutney and Andhra style raw mango chutney.
 Notes:
2 to 3 tsp of cooked rice can be added while grinding. It gives a good texture and colour to the dosa and it also helps in fermentation.

While grinding the rice/ udad  dal/quinoa, add minimum water so that the batter does not become thin. Thick batter aids in fermentation.

If after fermentation, the batter is too thick, little water can be added to obtain the desired consistency.

While making the dosa, one can use either oil or ghee. But, I personally prefer using ghee as it enhances the taste of the dosa.
WATCH RECIPE VIDEO: