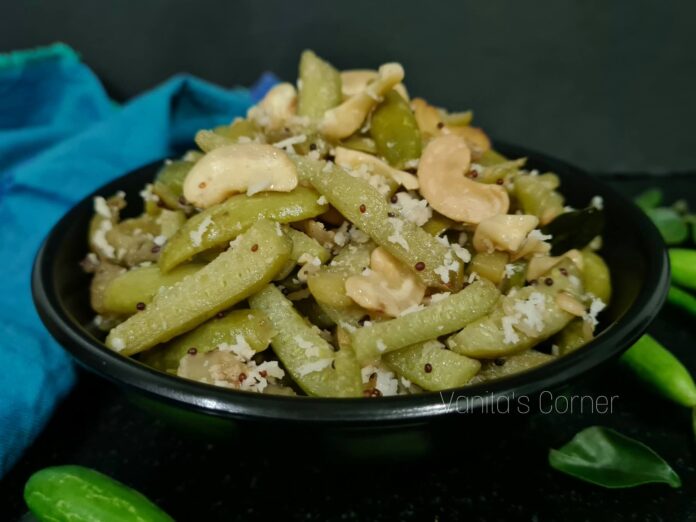 Tendli Kaju Sabzi, popularly known as Manoli Beeja Upkari in Mangalore is a traditional dry sabzi from the Mangalorean (Konkani) cuisine. Manoli is the Tulu* name for ivygourds and cashews are known as beeja. Ivy gourds are cooked with cashewnuts tempered with mustard seeds and garnished with fresh coconut. This dish is generally prepared with tender cashew nuts. As I didn't have access to tender cashews, I have used dry cashews and soaked them in water before cooking.
Tendli Kaju Sabzi is a simple dish and is generally served as a  side dish with rice and sambar.
(* language spoken by people in the south west part of Karnataka)
Ingredients
¼ kg Ivy gourd (Tendlis)
1/2 cup Cashew nuts (Kaju)
1 small onion, chopped (pyaaz)
few Curry leaves (kadi patta)
2 Green chillies (hari mirch)
1 tsp Mustard seeds (rai/ sarso)
1 tsp split black gram (Udad dal)
1/4 cup fresh garted coconut (nariyal)
1 tbsp Oil (tel)
Salt as per taste (namak)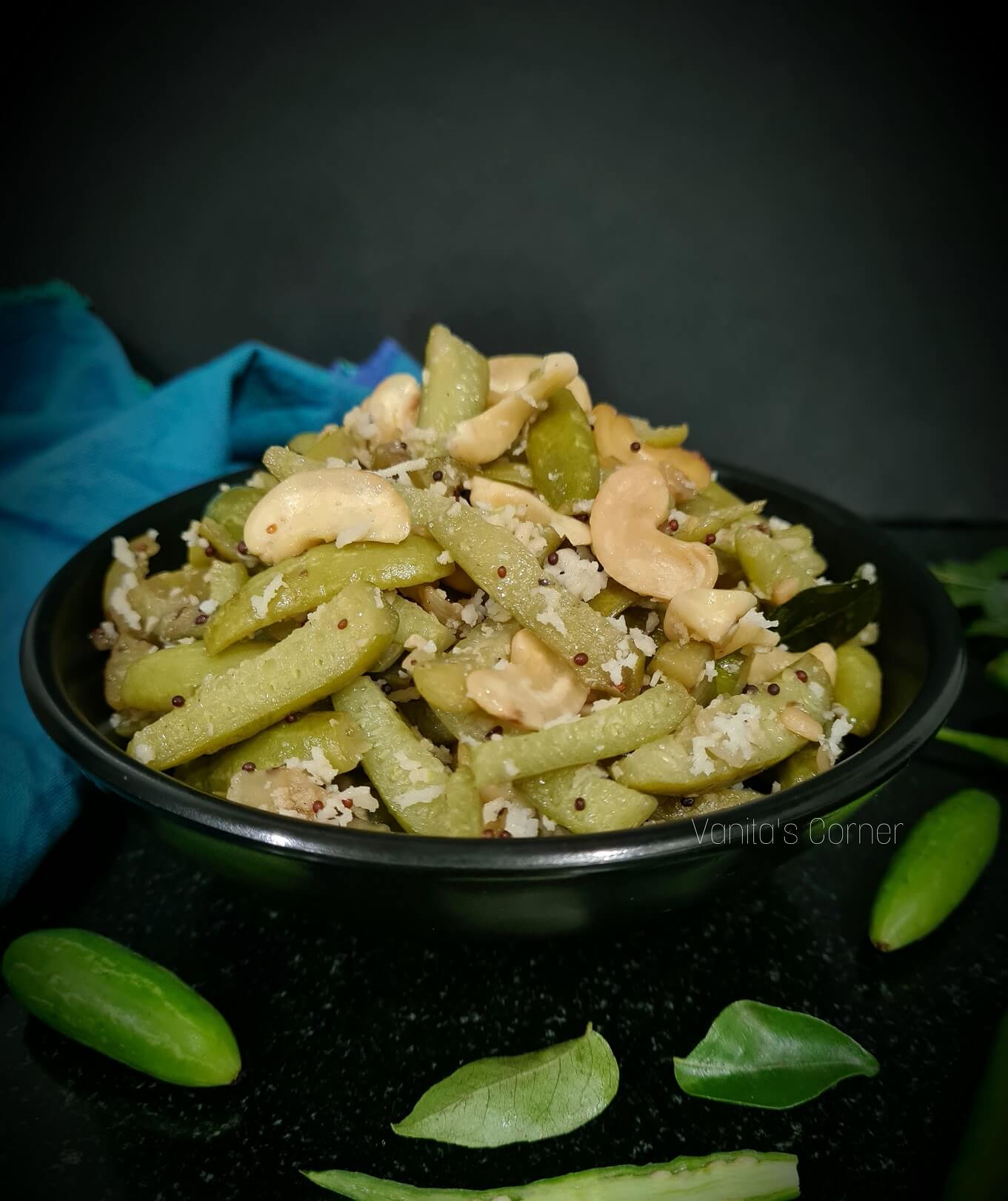 Method
Soak the cashews in a bowl of water for 30 minutes.

Drain and keep it aside.

Wash the tendlis, cut the ends and slit them vertically into four pieces.  

Heat oil in a clay pot/pan.

Add the mustard seeds and udad dal.

When they start crackling, add the curry leaves, chopped onions, chopped green chillies and saute for a minute.

Now, add the tendlis, around 1/4 cup of water and let it cook for 5 to 8 minutes.

Add the cashews, salt and cook covered for another 8 to 10 minutes on low flame. 

Garnish with fresh grated coconut.

Serve Tendli Kaju Sabzi as a side dish with rice and Mixed vegetable sambhar. 
WATCH RECIPE VIDEO: