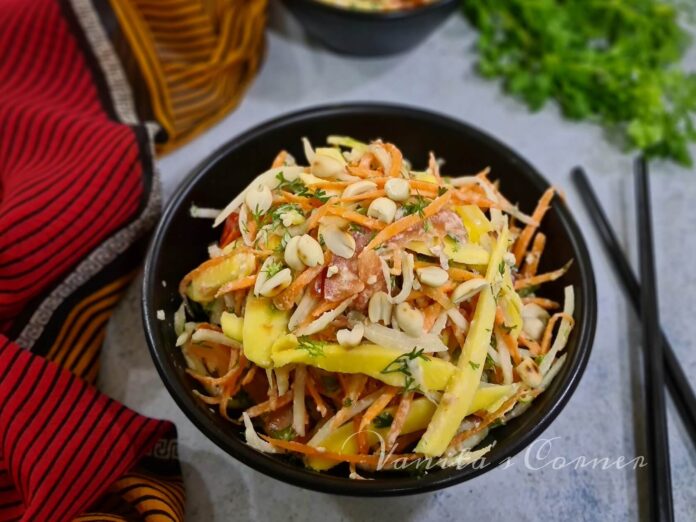 Thai Green Papaya Salad – a popular Thai salad made with raw papaya, mango, carrots and tomatoes.
Thai Green papaya salad also known as Som Tam salad is a delicious, sweet, spicy and tangy salad from Thai cuisine. Earlier, whenever I made this salad, I used soya sauce alongwith other ingredients for the dressing. But this particular recipe for Thai papaya salad  is from the Satvic Movement food book. This recipe requires all natural ingredients and turns out absolutely delicious. So, here's the recipe for Satvic Thai green papaya salad:
Ingredients
1 mango, ripe or raw
½ raw green papaya
1 medium sized carrot
2 tomatoes
½ cup chopped coriander leaves
For the Salad dressing / Peanut dressing
2 tbsp peanuts
1 tbsp lemon juice
1 tbsp grated jaggery
1 small piece of green chilly
½ tsp rock salt (sendha namak)
2 to 3 tbsp water
1 tbsp roasted, chopped  peanuts for  garnishing
For more Satvic recipes, click here.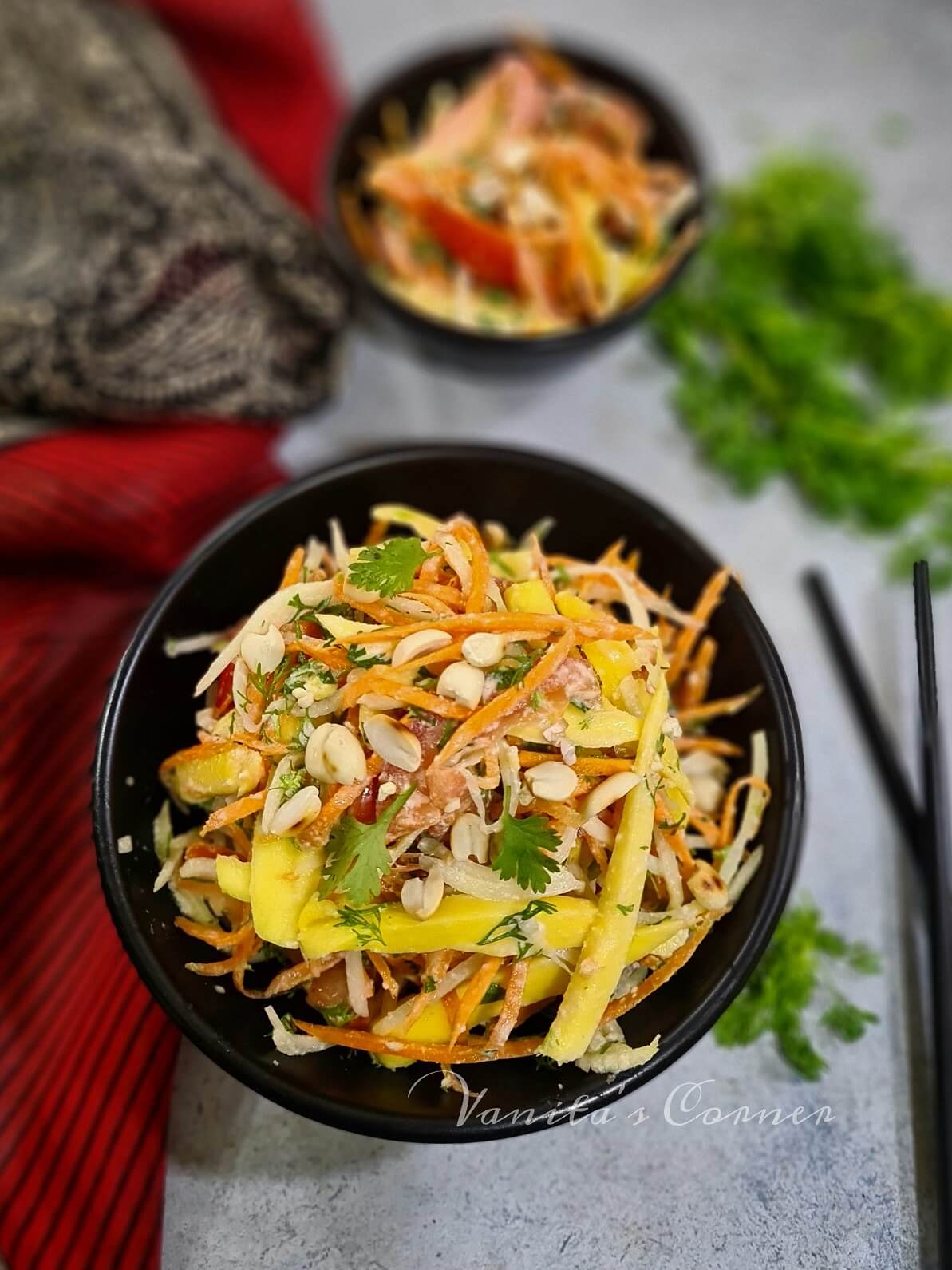 Method
To prepare the salad dressing, soak peanuts in water for 2 to 3 hours. Drain the water and blend soaked peanuts, lemon juice, grated jaggery, green chilly, salt and water to a smooth paste. Keep aside .

Cut the mango and tomatoes into thin long strips.

Peel the raw papaya.

Cut papaya and carrot into thin long strips.

Papaya and Carrot can be cut into thin strips using a julienne peeler. 

Transfer papaya, mango, carrot and tomatoes to a mixing bowl.

Add chopped coriander and mix.

Next, add the peanut dressing and mix well.

Top with roasted, chopped peanuts.
WATCH RECIPE VIDEO: