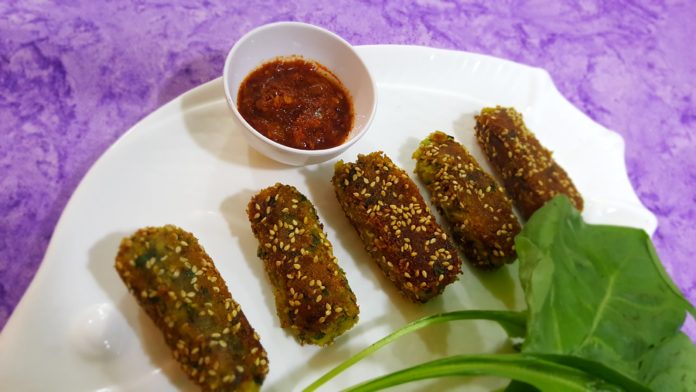 Aloo Palak cutlet is an amazing vegetarian starter.  Boiled potatoes and spinach are combined together with spices and coated with sesame seeds and bread crumbs before frying. Coating with sesame seeds gives a good crunch to the cutlets.Try this for your next dinner party when you have vegetarian guests.
Ingredients
2 cups potatoes boiled and mashed                        
1 cup chopped Spinach (palak)                  
2 tsp ginger garlic paste                               
1 tsp red chilly powder                                  `              
1 tbsp besan (gram flour)                                            
2 tbsps Sesame seeds                                                   
½ cup bread crumbs                                                       
Oil for frying
Salt as per taste
Method
In a mixing bowl, combine boiled and mashed potatoes, chopped spinach, ginger garlic paste, chilly powder, besan, ¼ cup bread crumbs, salt and mix them well.  

Make 10 to 12 cylindrical cutlets and keep it aside. 

In another bowl, mix the remaining  bread crumbs and sesame seeds. 

Coat each cutlet with the mixture of bread crumbs and sesame seeds.

Deep fry in oil till it turns golden brown.

Serve aloo palak cutlet with schezwan  sauce.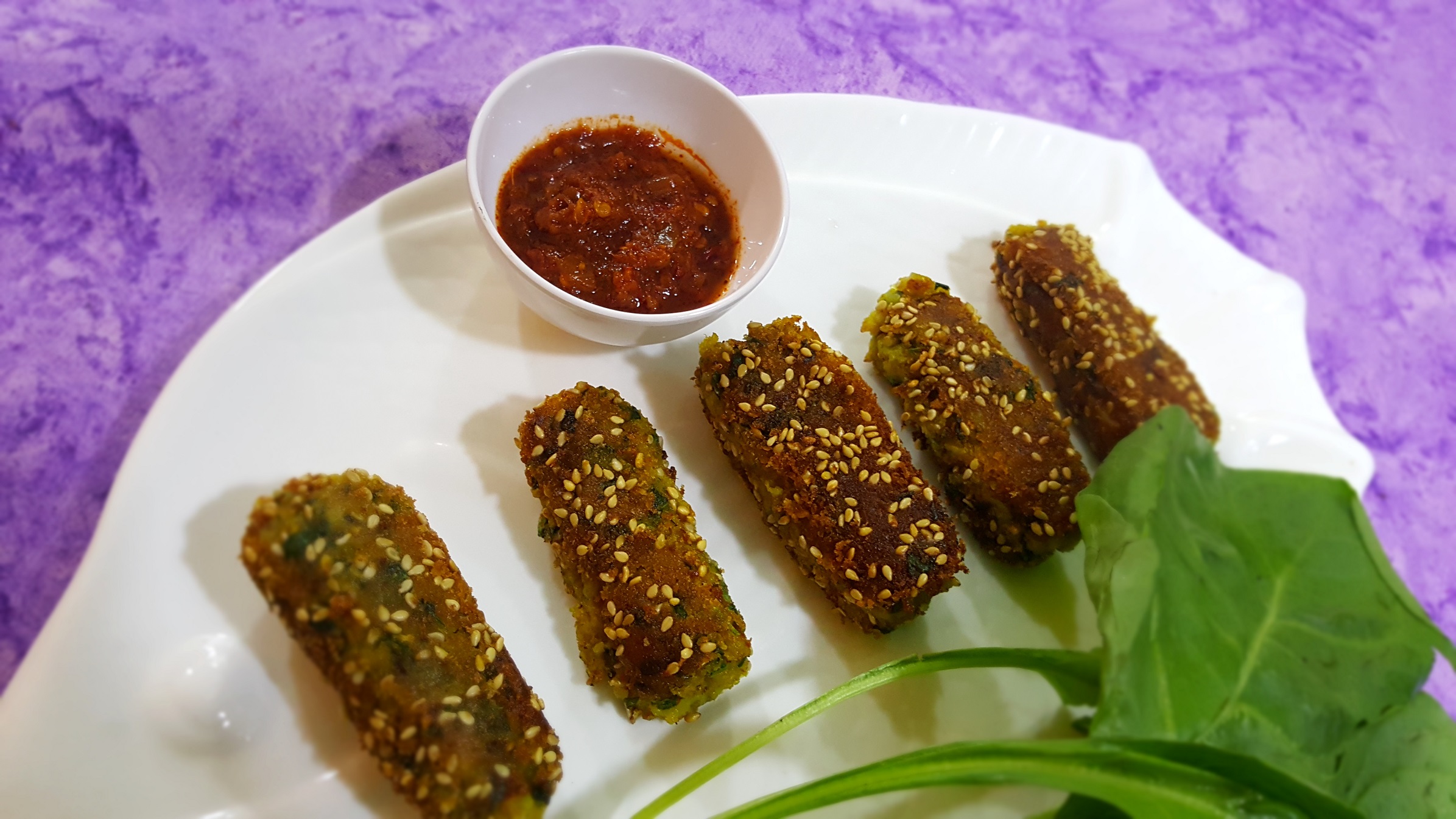 Also, have a look at the following :
Kothimbir Vadi, Khandvi, Mini Batata Vada and Chatpate Aloo