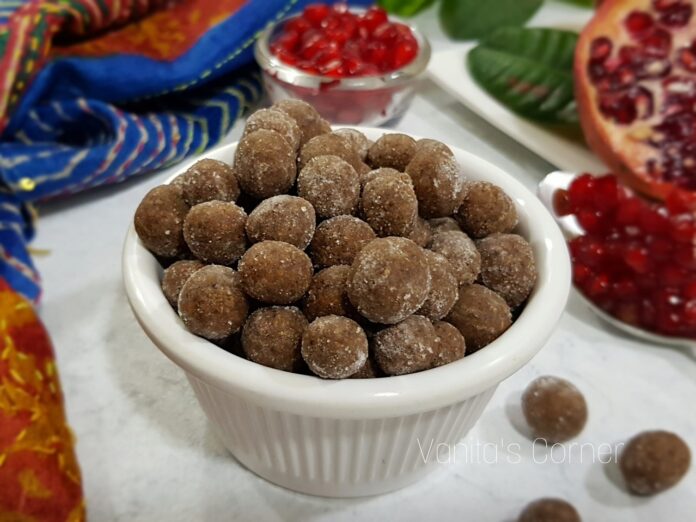 Anardana Goli is a sweet and sour digestive candy made using dried pomegranate seeds, cumin seeds, fennel seeds, black pepper, ginger powder, sugar etc. These candies are known to aid digestion and also make for a good aftermeal mouth freshener.  These candies are sure to take you down the memory lane. Everyone must be having some memory of having these churan golis during childhood. These candies are so addictive that nobody can stop with just one.  Incidentally, they are very easy to make and can be stored for atleast 6 months when stored in a cool dry place, in an airtight container. So, here goes the recipe :
Ingredients
¼ cup dried pomegranate seeds (anardana)
1 tbsp cumin seeds (jeera)
1 tbsp fennel seeds (sauf)
1 tsp black pepper (kali miri)
2 tsp ginger powder (soonth powder)
¼ cup dry mango powder (aamchoor)
¾ cup powdered sugar (pisi hui cheeni)
1 tsp black salt (kaala namak)
2 tbsp + ½ tsp lemon juice (nimbu ka ras)
Powdered sugar to coat the anaradana candies
Other Mouth freshener recipes: click here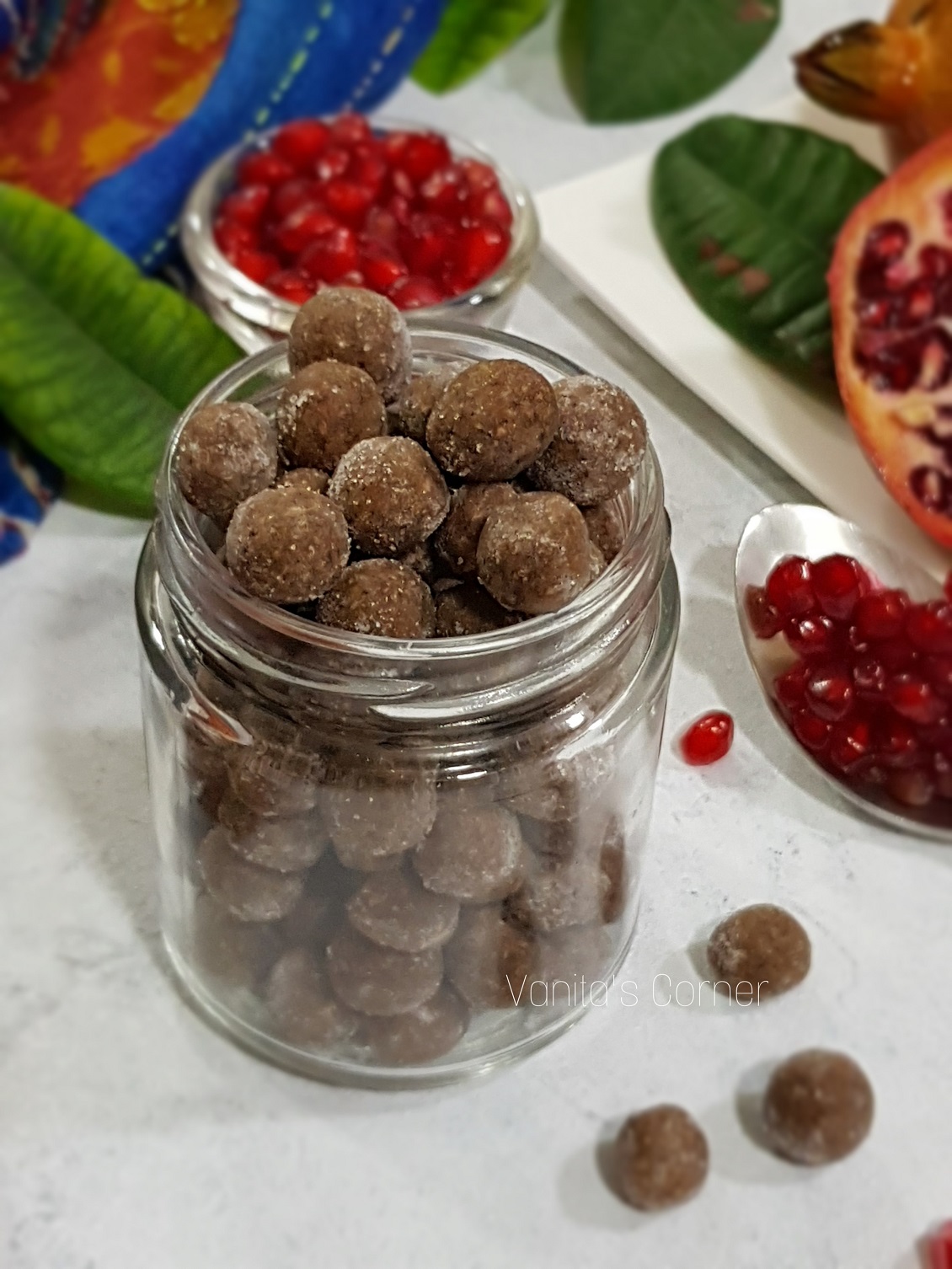 Method
Heat a pan.

Add cumin seeds, fennel seeds and black pepper.

Dry roast the spices till they turn aromatic. 

Allow the spices to cool completely.

Blend the roasted spices to a fine powder.

Add dried pomegranate seeds and blend again.

Now, add amchoor, ginger powder and run the mixer for a second so that all the ingredients are mixed thoroughly.

Transfer this powdered mixture to a mixing bowl.

Add black salt, powdered sugar and mix well.

Now, add lemon juice, little at a time, mix everything well and form a stiff dough like ball.

Now, take a small portion of the mixture and roll into small balls.  

Repeat with the remaining mixture.

In a plate, spread some powdered sugar.

Coat each anardana ball with powdered sugar.

Once, all the anardana candies are made, sprinkle some powdered sugar over them.

Store Anardana Goli in an airtight container and keep in a cool, dry place.
Notes:
Lemon juice should be added little at a time, I have used 2 tbsp plus 1 tsp lemon juice. Adding more lemon juice will make the mixture soft and will cause difficulty in forming the candies.
WATCH RECIPE VIDEO: