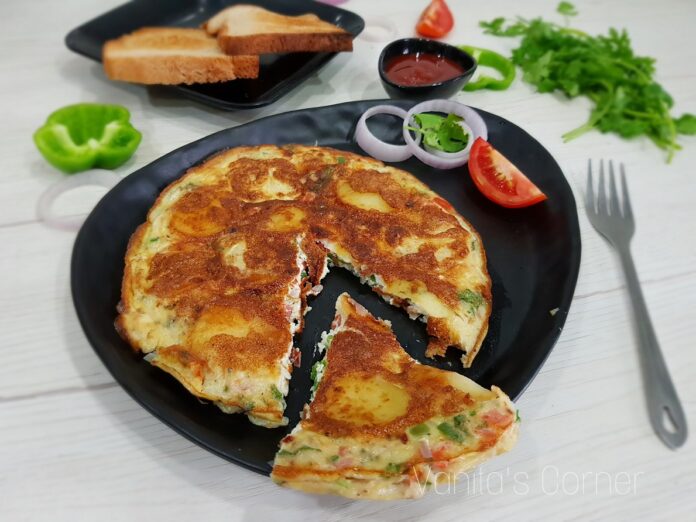 Eggs are one of the most common breakfast foods and is a rich source of protein. You can get as experimental with eggs as you wish.  From the humble boiled eggs to the exotic egg benedict, the list is endless.  Batata Anda, a simple breakfast dish  is a variation of the popular Parsi dish 'Wafer par eeda' which is eggs on potato chips. For Batata Anda, I have cut potato into thin slices, cooked it until crisp and then added beaten eggs over it. This is a delicious breakfast dish which can be served as a stand alone dish or with bread. Here's the recipe:
Ingredients
2 eggs
1 medium sized potato
2 tsp chopped onions
2 tsp chopped tomatoes
2 tsp chopped capsicum
½ tsp black pepper powder
½ tsp red chilly flakes
1 tbsp chopped coriander leaves
Salt as per taste
1 tbsp oil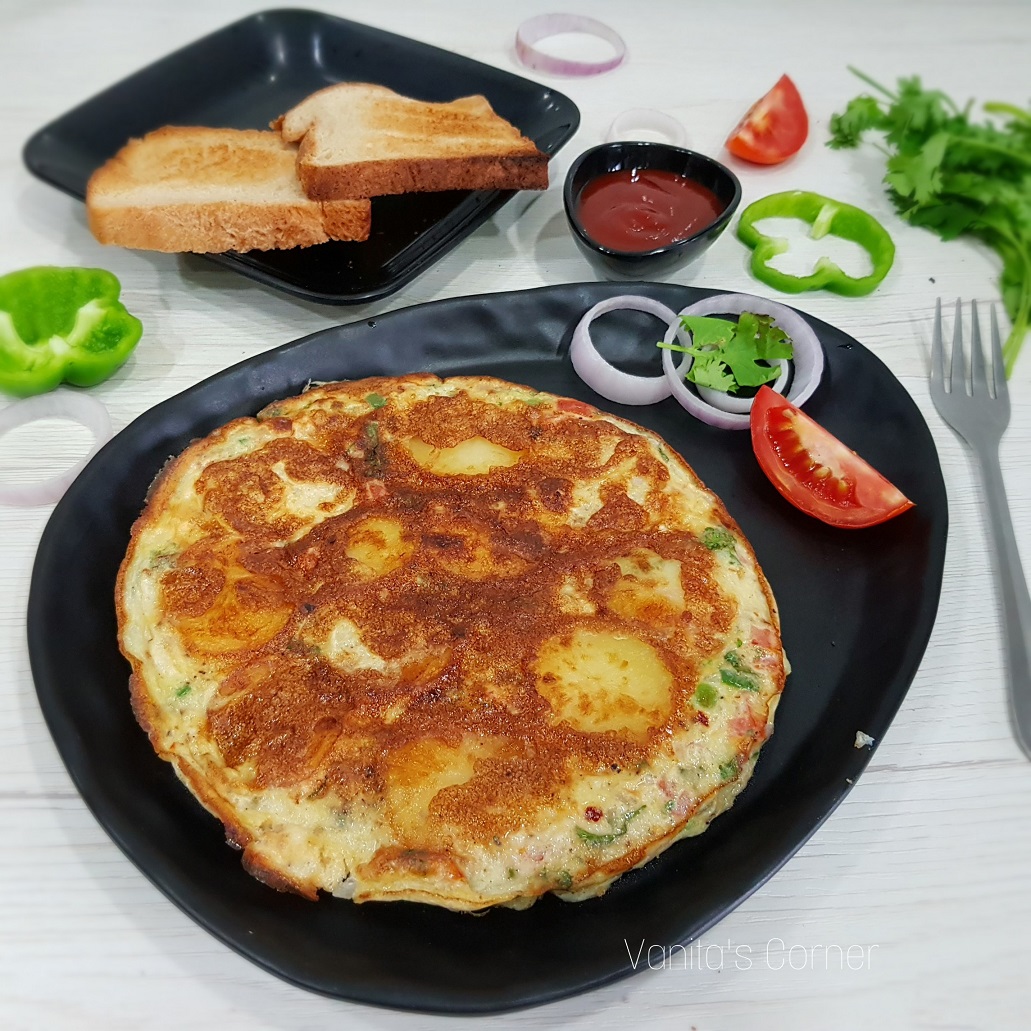 Method
Peel the potato.

Cut into thin slices.

Place the potato slices in a bowl of water to prevent the potatoes from discoloring. Keep aside.

Take a mixing bowl and break two eggs into it. 

Add salt, black pepper powder, chilly flakes, chopped onion, chopped tomato, chopped capsicum, chopped coriander leaves and mix well. Keep this aside. 

Heat 1 tbsp oil in a pan.

Swirl the pan and spread the oil in the pan.

Gently, place potato slices on the pan. 

Cover and cook for 4 to 5 minutes.

Flip the potato slices and cook till they turn crisp.

Now, pour the egg mixture on the potato slices.

Cover and cook for few minutes.

Flip and cook on the other side.

Remove from the pan.

Serve batata anda with bread and  tomato ketchup.
WATCH RECIPE VIDEO:
Another interesting breakfast recipe using eggs is Egg Spinach Wrap.