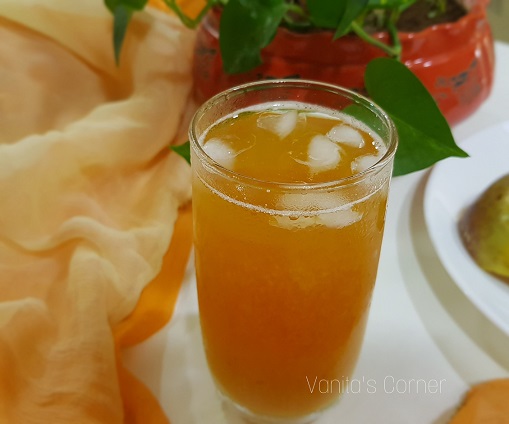 Bel or Bilva (Wood apple) Tree, a sacred tree in Hindu culture has many medicinal properties. The leaves of the tree are used to worship Lord Shiva. Bel fruit is known to be a natural coolant and a great digestive. The fruit has a hard outer covering and juicy pulp. The outer covering of the fruit is hard like wood and can be challenging to open. Like a coconut, you will need to use a big knife to break open the fruit or alternatively smash it on the ground to open the fruit. The fruit is sweet and has lemony, acidic flavour somewhat like tamarind. Bel juice made form the fruit pulp tastes absolutely divine and makes for a great summer cooler. If you have never tasted this juice, then its time to give it a try.
Ingredients
1 wood apple (Bel)
3 cups of chilled water
3 tbsp grated jaggery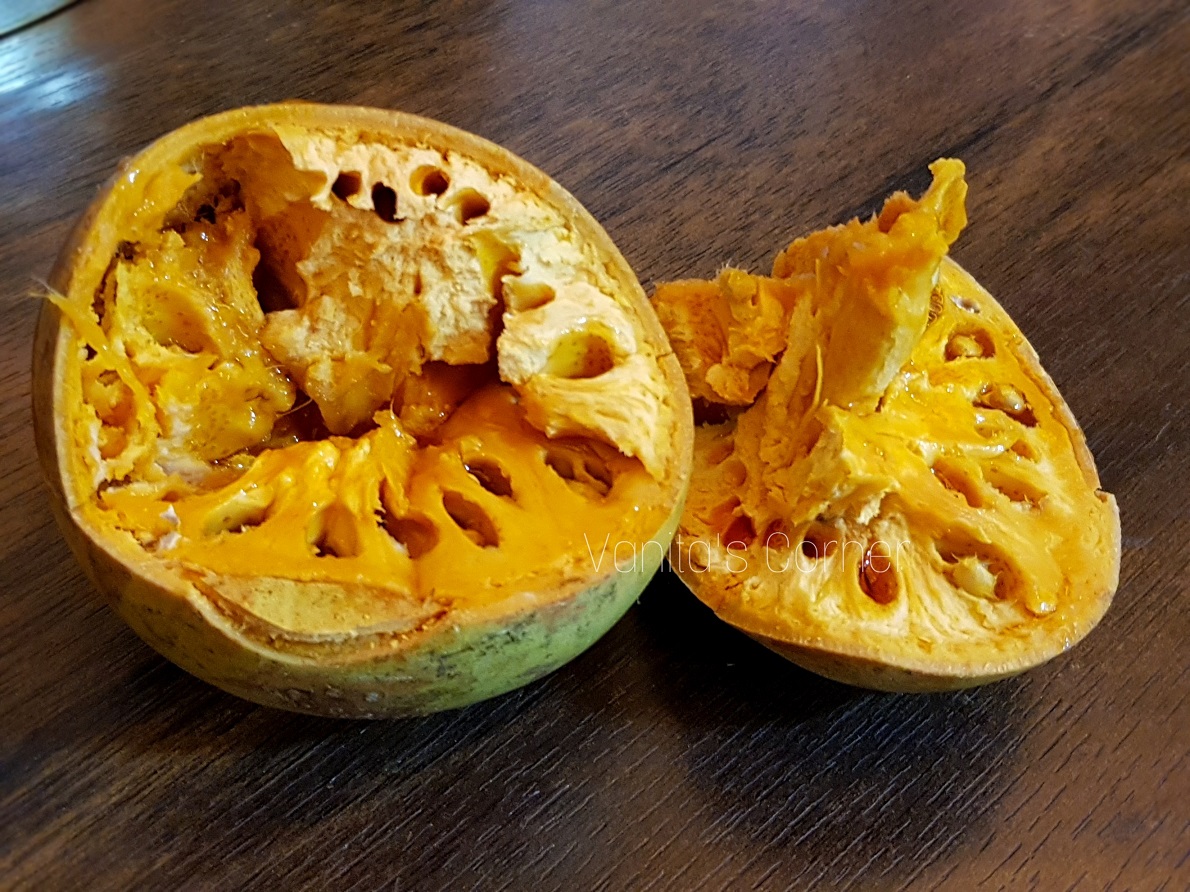 Method
Break open the fruit.

Scoop out the pulp from the fruit with the help of a spoon.

 

In a mixing bowl, add the pulp.

 

Add 3 cups of chilled water and mash the pulp using a food masher.

Now, add the grated jaggery and mash again till the jaggery dissolves.

Strain the mixture using a strainer.

Discard the pulp.

Serve  Bel Juice immediately.
 Note:  
I have kept the juice simple by just adding jaggery to it.  It can be made more flavourful by adding black pepper/ lime juice/ black salt/cardamom powder.
WATCH RECIPE VIDEO