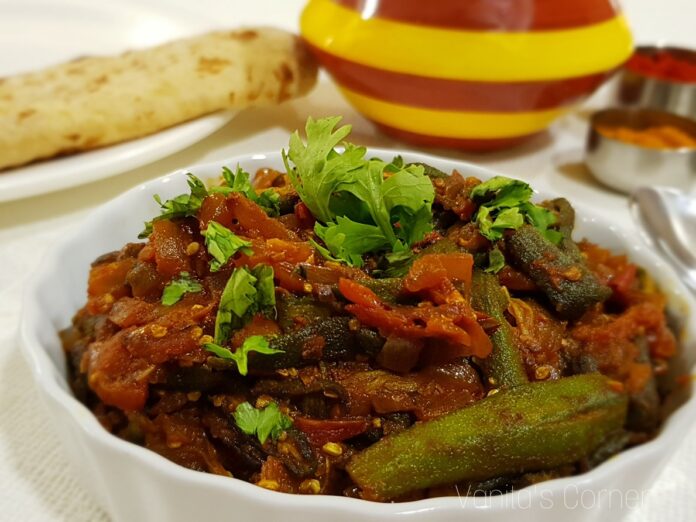 Bhindi is  a versatile vegetable. It can be cooked in number of ways and tastes good any which way you prepare it. Bhindi tops the list of favourites at my place.  Some of the bhindi recipes on this blog are Dahi Bhindi and Achari Dahi Bhindi. Bhindi masala is a delicious, tangy, spicy dish which goes well with chapatis, rotis and parathas. Here bhindi is shallow fried and then added to onion tomato gravy. Take a look at the recipe:
Ingredients
½ kg bhindi (lady fingers)
5 tbsp oil
1 tsp cumin seeds
4 cloves garlic, finely chopped
1 inch piece ginger, finely chopped
3 onions, finely chopped
4 tomatoes, finely chopped
1 tsp turmeric powder
2 tbsp red chilly powder
1 tbsp cumin coriander powder
1 tsp garam masala
1 tbsp amchoor (dry mango powder)
1 tbsp roasted sesame seeds
1 tbsp chopped fresh coriander
Salt as per taste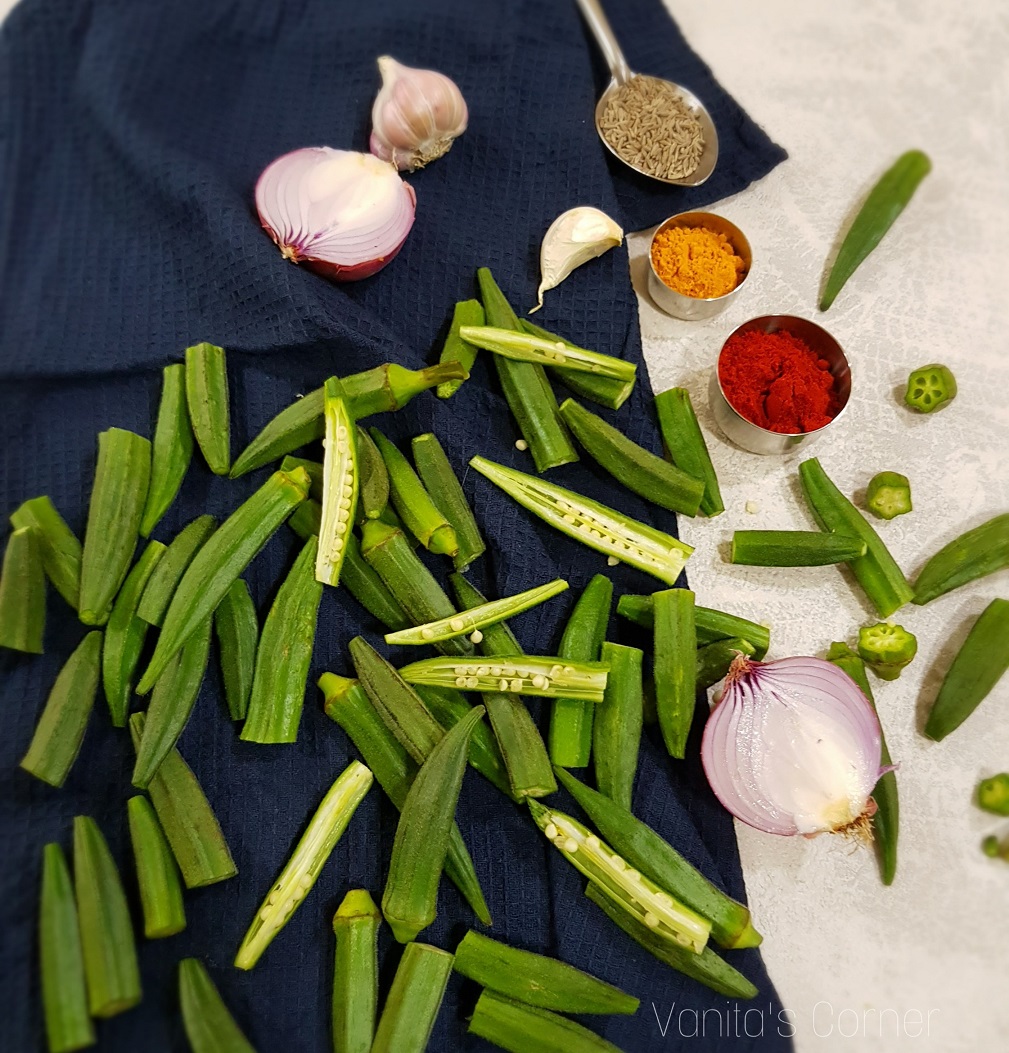 Method
Wash the bhindi. Wipe them well with a cotton cloth/napkin. The bhindi should be dry before chopping them. Cut the head and slit the bhindi into four, lengthwise.

Heat 3 tbsp oil in a non stick pan, add the chopped bhindi and saute. Allow the bhindi to cook on a slow flame till they change colour and turn somewhat crispy. Do not cover the pan.

Once the bhindi is cooked, keep them aside.

Heat 2 tbsp oil in a pan. Add cumin seeds. When they start spluttering, add chopped garlic and ginger and saute.

Add the chopped onions. Let the onions cook on a slow flame till they turn translucent. Keep stirring occasionally. When the onions turn golden brown, add the chopped tomatoes.

Cook till the tomatoes turn mushy.

Now, add turmeric powder, red chilly powder, cumin-coriander powder, garam masala and mix well.

Add amchoor, salt and mix.

Add little water in case the masala has become dry.

Add cooked bhindi and mix.

Now, add the roasted sesame seeds and mix.

Garnish with chopped fresh coriander.

Serve bhindi masala  with rotis.