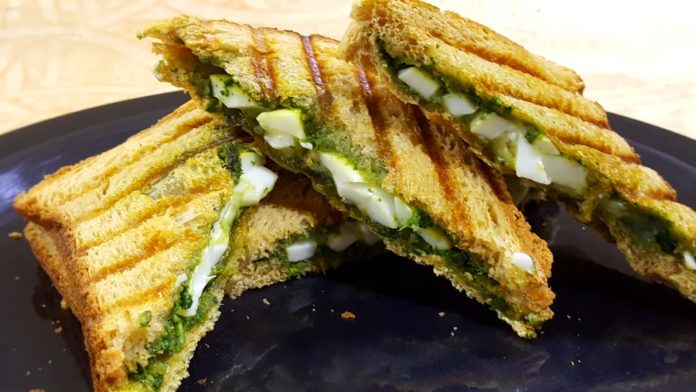 Boiled Egg sandwich is a breakfast recipe of bread sandwiched with hard boiled eggs, green chutney and grated cheese. The combination of green chutney and cheese with egg gives this sandwich a good flavour. Here is the recipe for boiled egg sandwich:
Ingredients
2 Eggs
4 slices of wholewheat bread
2 tbsp green chutney
2 tbsp grated cheese
Butter for brushing over the bread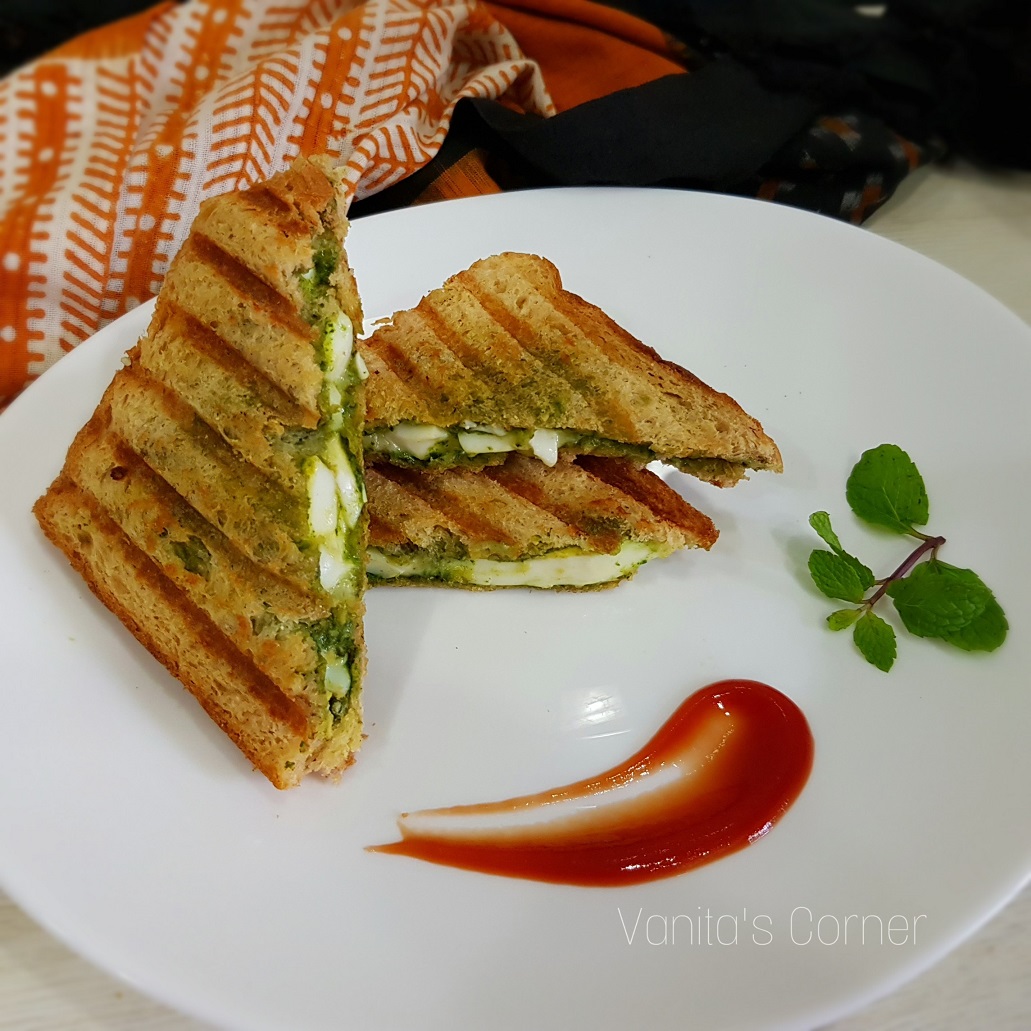 Method
Boil the eggs.

Remove the egg yolk and make thin slices of the boiled egg white.

Take 4 bread slices.

On two slices of bread, apply the green chutney.

Place the egg white slices on 2 slices of bread on which green chutney is applied.

Top it up with grated cheese.

Cover with the bread slice.

Spread some butter over the sandwiches before grilling.

Place the sandwich in a sandwich maker and grill till they turn crisp.

Serve hot.
WATCH RECIPE VIDEO