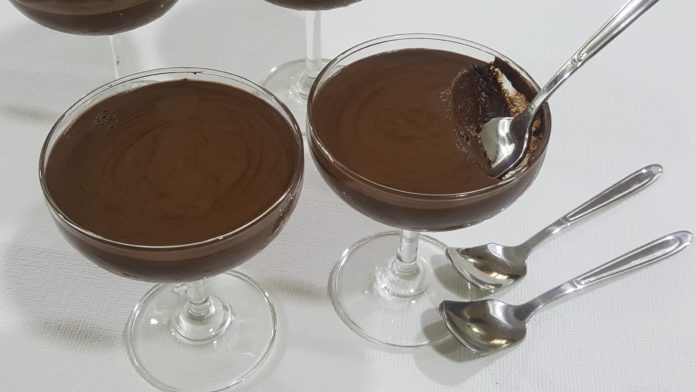 Craving chocolate desserts? Here's a dessert recipe to satisy your sweet tooth. This rich, creamy chocolate mousse is a perfect dessert for chocolate lovers. Here is the recipe:
Ingredients
1 cup dark chocolate (broken into small pieces)
1 1/3 cup fresh cream
2 to 3 tbsp powdered sugar
1 tsp vanilla essence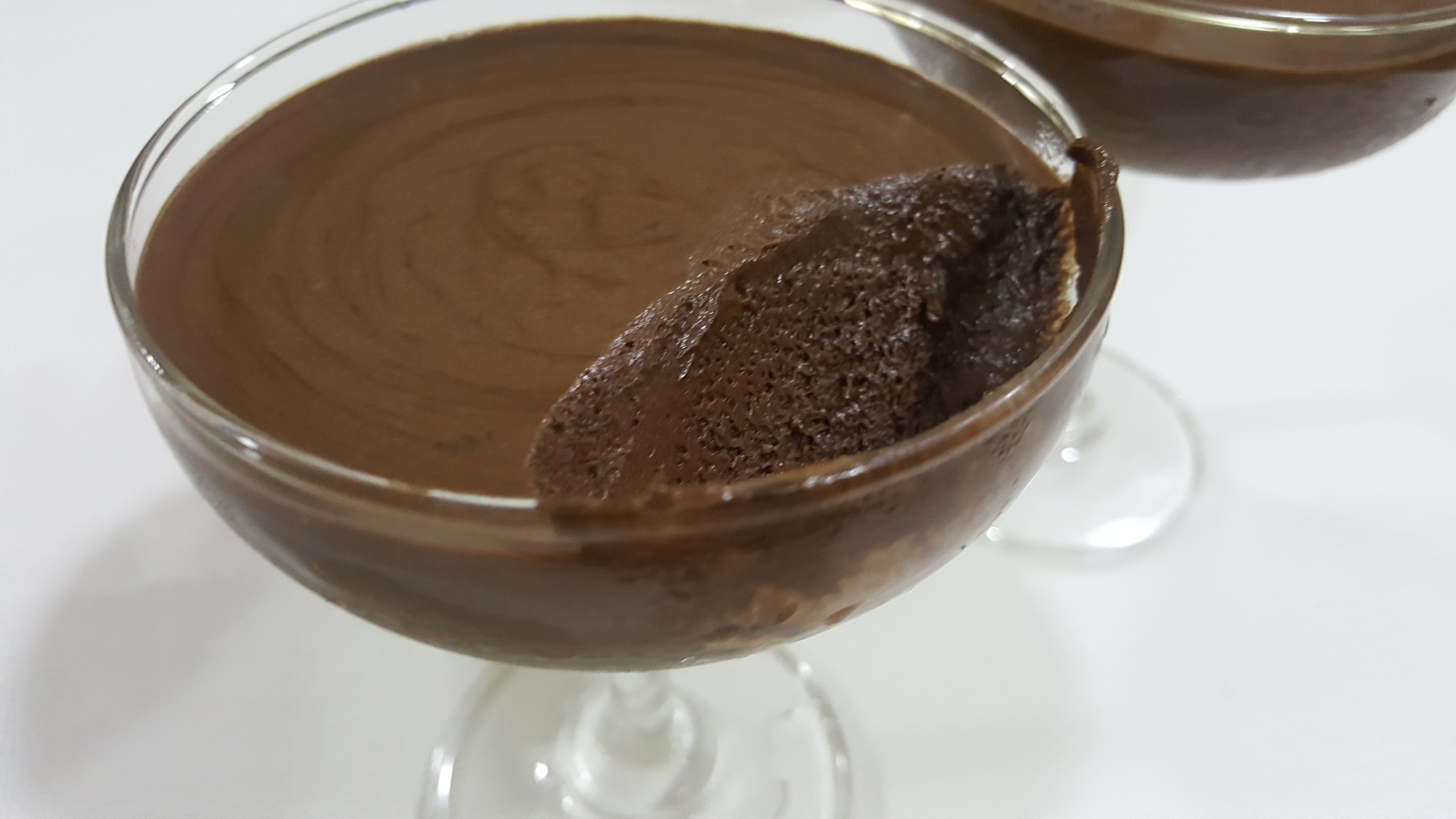 Method
Melt the chocolate either in the microwave or in a double boiler. 

For the double boiler, heat a pan with around 1 cup of water.

Place a heat safe bowl over the pan.

Add the chocolate pieces to the bowl.

The chocolate will melt over the boiling water.

Stir the chocolate till it melts.

Add 1/3 cup of cream, 1 tsp vanilla essence and mix well.

Remove it from the fire and keep it aside.

In the meanwhile, take 1 cup of cream in a vessel.

Using the hand blender, start whipping the cream.

Add powderd sugar and continue whipping till the cream turns fluffy.

Now, add 3 to 4 tbsp of whipped cream to the melted chocolate and mix gently.

Add the remaining whipped cream and continue to mix gently.

Once done, pour the mixture into the glasses in which you want to serve the mousse.

Refrigerate for two hours.

After two hours, you can serve the chocolate mousse.
WATCH RECIPE VIDEO
If you love chocolate based desserts, do  have a look at the Chocolate Brownie recipe.