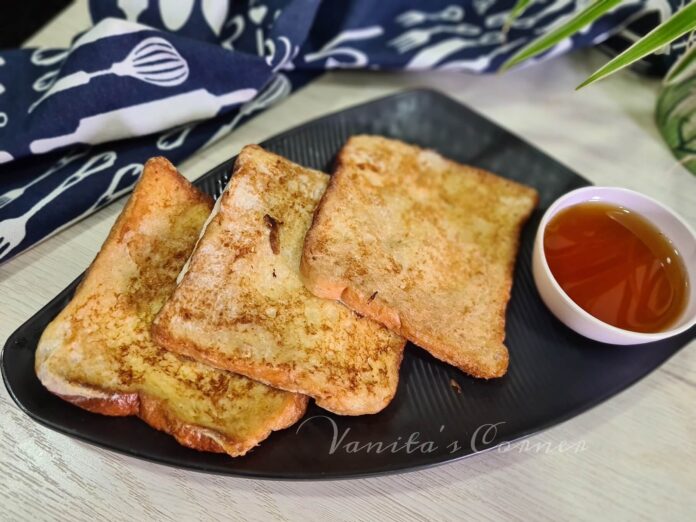 French toast is a classic breakfast dish made by dipping bread in an egg mixture and then pan fried.  There is endless variety of French toast that one can make. I follow the simple recipe of beating egg and mixing it with milk, powdered sugar and salt. The bread is soaked in this mixture and pan fried.  To the egg mixture, cinnamon powder and  vanilla essence can also be added. However I like to keep it plain. So, here is my recipe of French toast:
Ingredients
4 slices of bread
2 eggs
¼ cup milk
½ tsp powdered sugar
a pinch of salt
Oil and butter as required for pan-frying the bread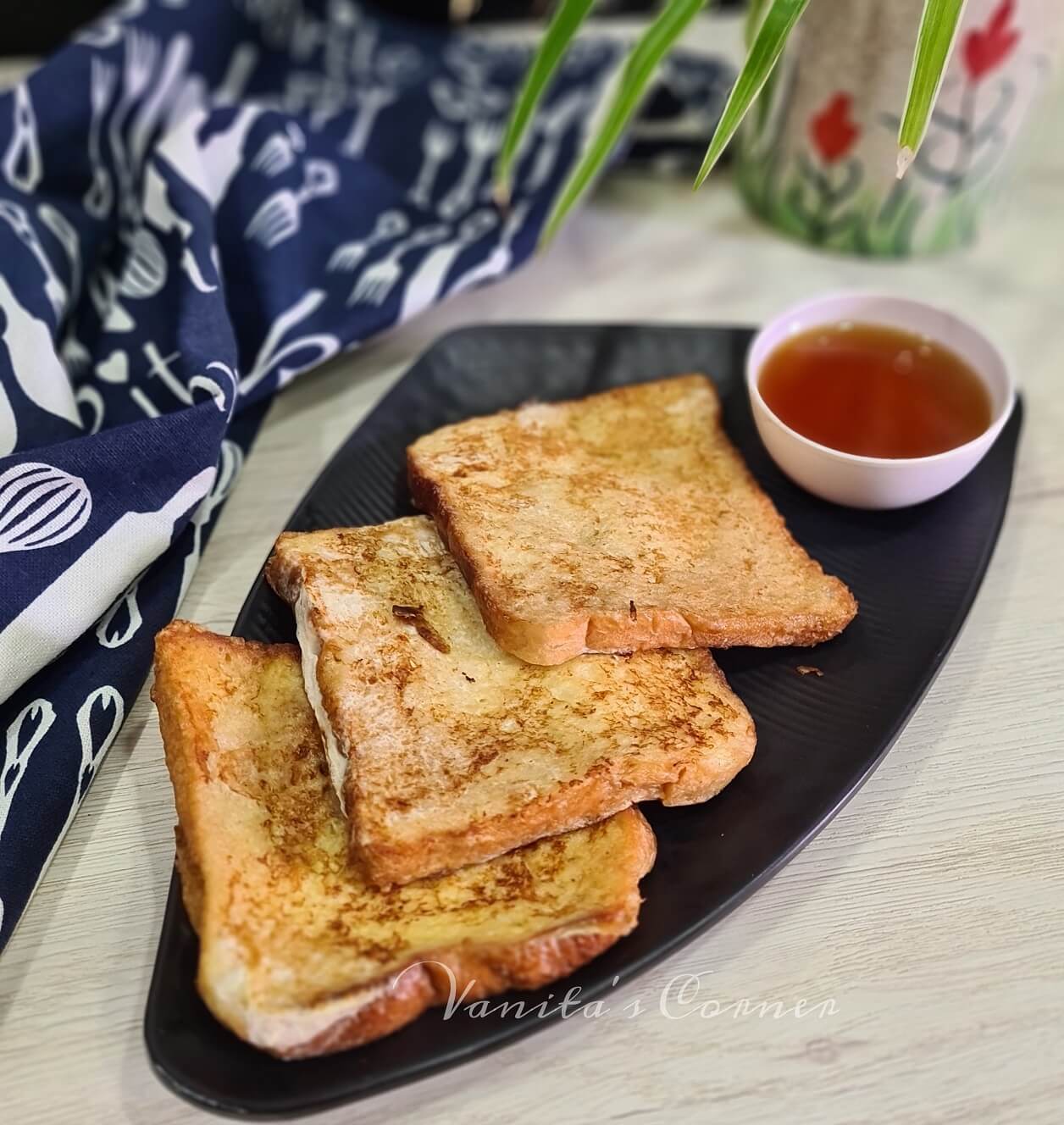 Method
Break the eggs into a wide, shallow dish.
Beat the eggs.
Stir in the milk, salt and sugar. Mix well.
Dip slices  of bread in egg mixture.
Coat well on both sides.
Heat a pan. Drizzle 1/2 tsp oil. Add ½ tsp butter.
Cook bread slices on the pan on medium heat until browned on both sides.
Serve hot.
WATCH RECIPE VIDEO:
Other breakfast recipes with bread/eggs: Vegetable Omelette Sandwich, Boiled Egg Sandwich.