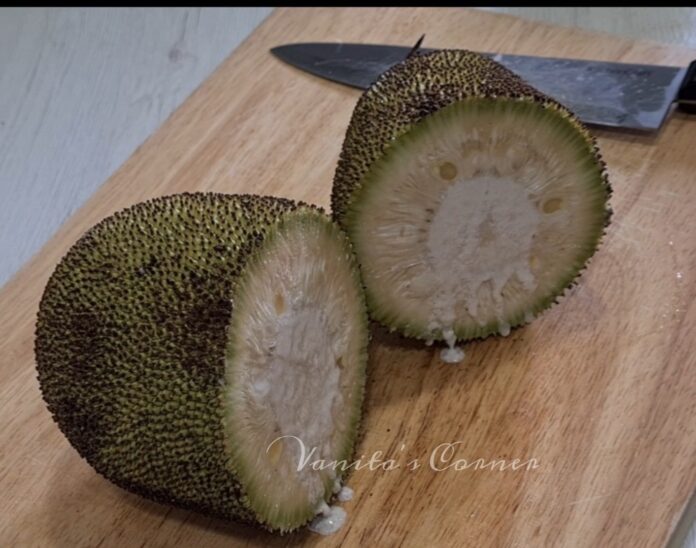 How to cut raw jackfruit 
Raw jackfruit is used in preparing quite a few dishes – from chips, fritters, gravies to biryani, the list is endless. However cutting of raw jackfruit can be a messy, tedious job and may seem intimidating. But  once you know the basics of cutting a jackfruit, it's not as difficult as it may seem. Here is how to cut a raw jackfruit.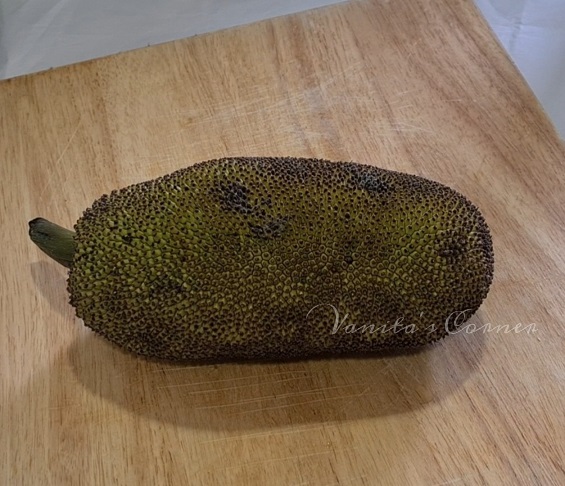 For cutting a raw jackfruit, the knife should be sharp to enable you to cut the jackfruit efficiently. Firstly apply generous amount of oil to your hands, knife and the chopping board. Applying of oil prevents the jackfruit latex from sticking to your hands and knife.
Chop jackfruit in the middle into two halves. The sticky latex will start oozing out when you cut the jackfruit. Wipe the sticky substance using a tissue paper or a cloth. Chop it further into halves.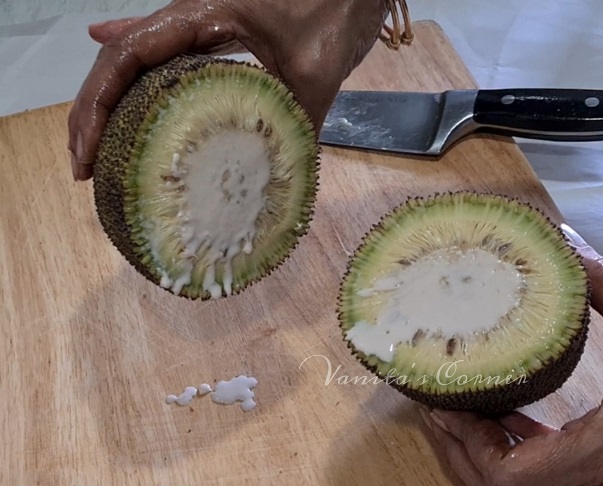 As you cut the jackfruit, keep wiping the sticky substance with tissue paper or cloth. Chop off the outer skin of the jackfruit. Also, chop off a thin layer of the inner portion.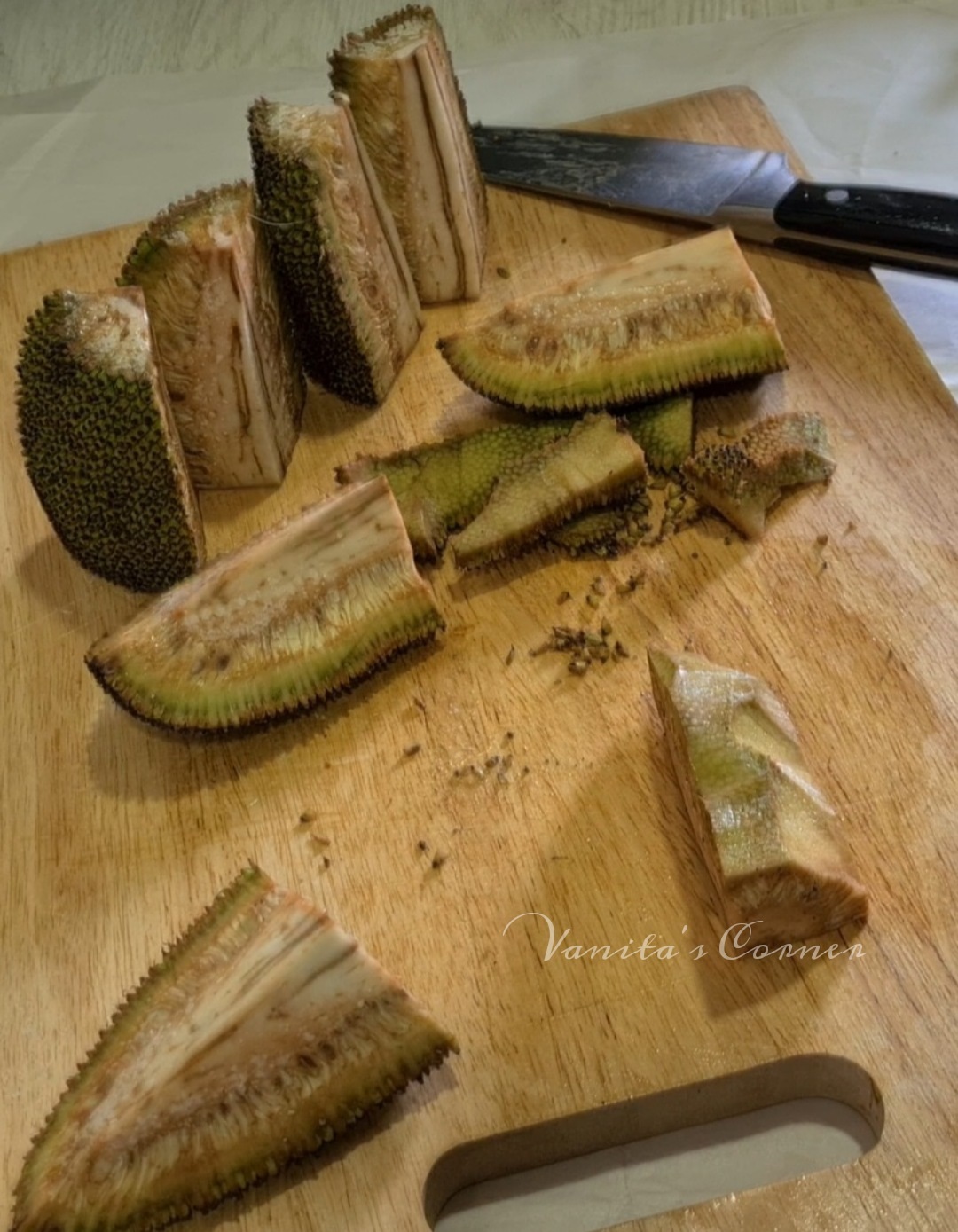 Further, chop the raw jackfruit pieces into cubes.  Keep the chopped jackfruit cubes immersed in a bowl of water to prevent discoloration. Wash it well with water before using it for cooking.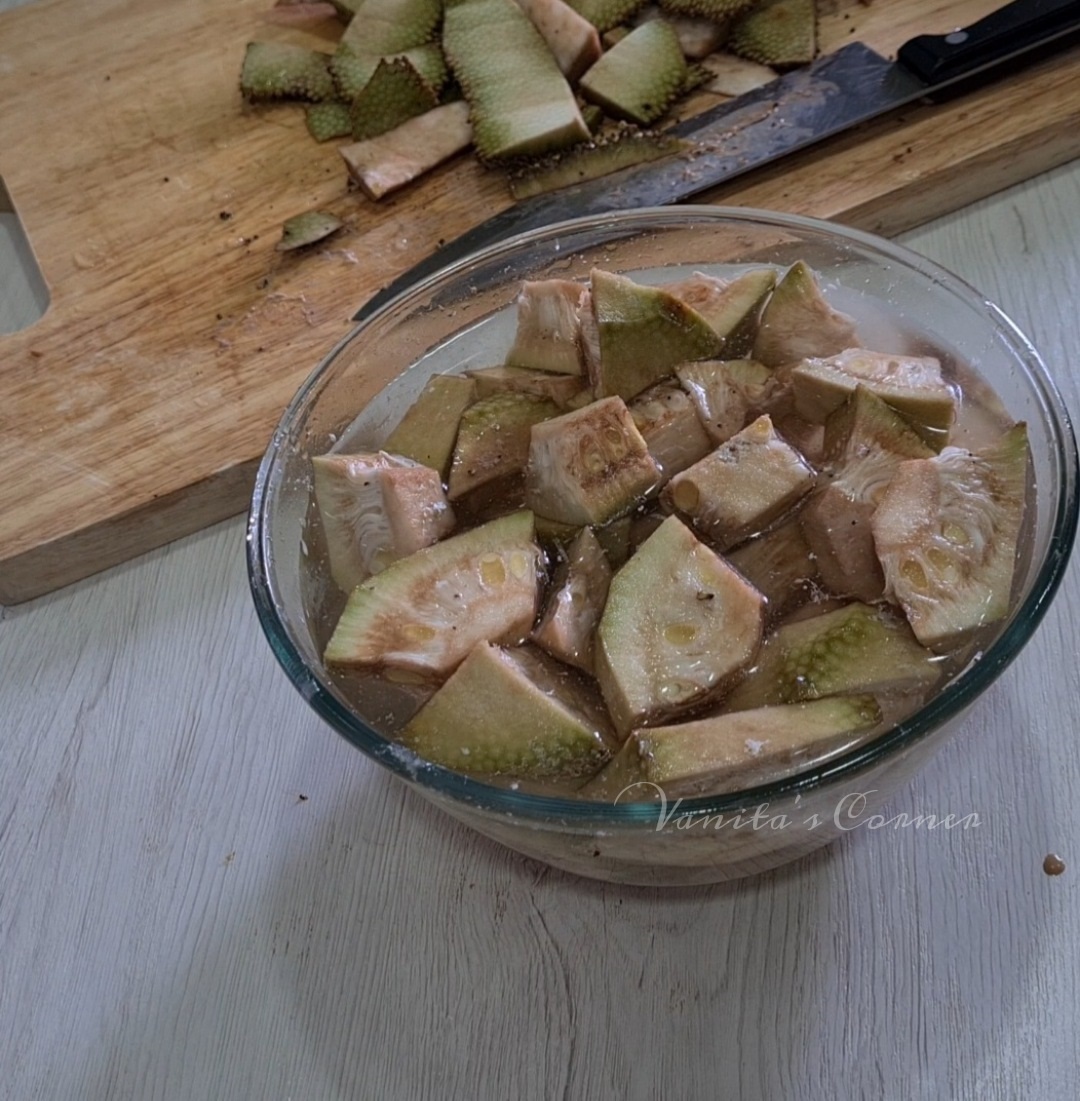 Recipe for raw jackfruit biryani here.