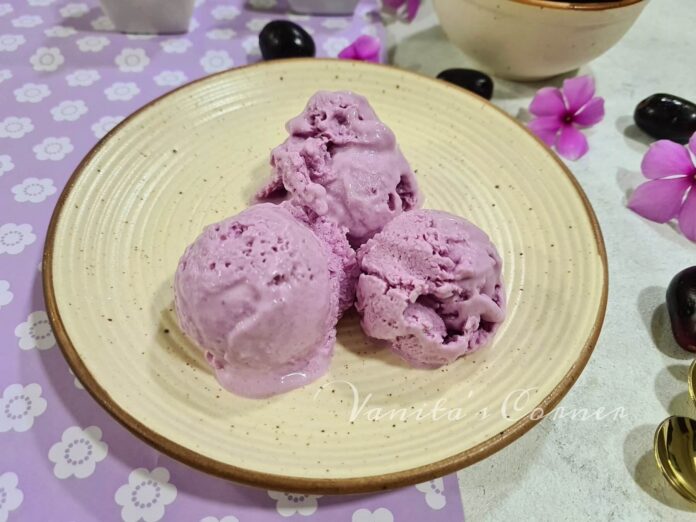 Jamun Froyo – a delicious dessert made with jamuns and curds
It is that time of the year when jamuns are available in plenty. Jamuns are a great source of vitamin C. The benefits of jamuns are many when it comes to diabetes treatment. The seeds of jamun, the leaves and bark of jamun tree are used in the treatment of diabetes.
Apart from eating jamun as a fruit, it can be used to make jamun juice, jamun ice-cream, jamun chutney, jamun shrikhand etc. One of my favourite jamun recipes is jamun froyo or jamun flavoured frozen yoghurt. Simple to make and delicious to taste, Jamun froyo makes for an amazing dessert.  Here is the recipe for Jamun Froyo:
Ingredients
2 cups of yoghurt/ curds 
200 grams of jamuns
1 tbsp lemon juice
2 tbsp powdered sugar
¼ tsp black salt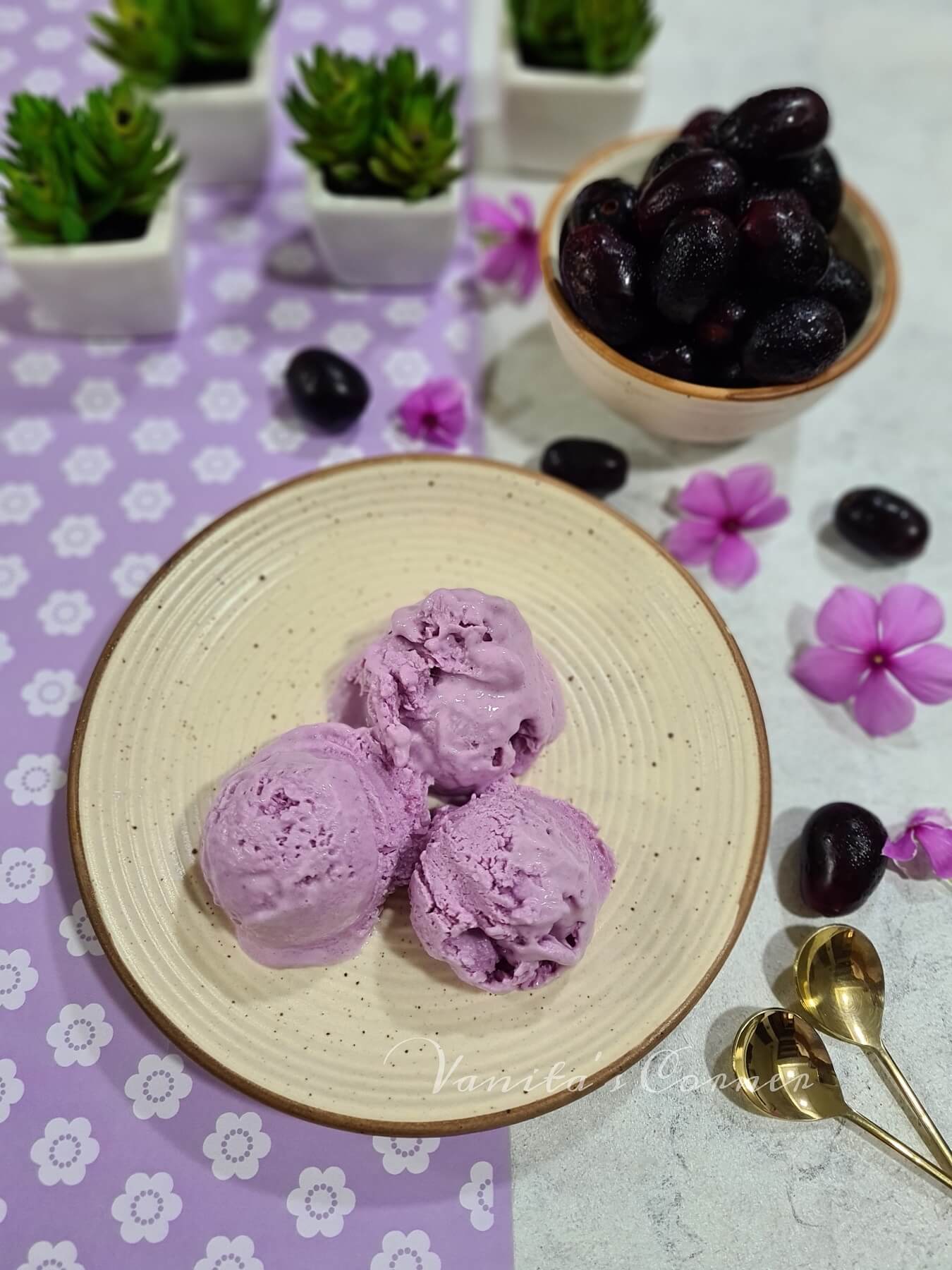 Method
Place a big strainer on a large bowl.

Spread a muslin cloth over the strainer.

Place curds on the muslin cloth. Tie the cloth.

The whey will drain out through the strainer.

Keep this in the refrigerator to avoid the curds going sour.

Alternatively, you can tie the curds in a muslin cloth and hang it for 4 to 5 hours to drain out the whey.

Keep hung curd aside.

Next, deseed the jamuns and transfer to a mixer jar.

Add lemon juice, powdered sugar, black salt and blend to a fine paste.

Add hung curd and blend again.

This is jamun flavoured yoghurt or shrikhand.

Freeze this mixture for 5 to 6 hours.

After 6 hours, remove it from the freezer. Keep aside for 10 to 15 minutes.

Scoop out jamun froyo using a scooper and serve.
Notes:
You may use honey instead of powdered sugar while blending the jamuns.
WATCH RECIPE VIDEO: