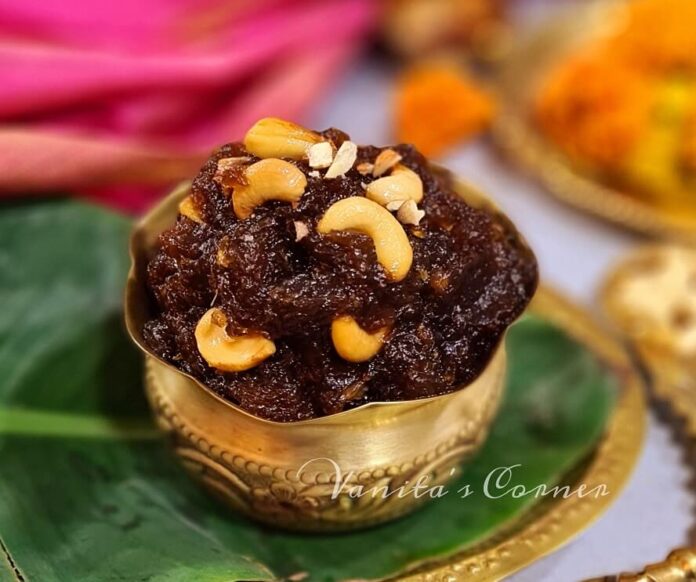 Kashi Halwa – a delicious, sticky, jam like halwa from Udupi cuisine.
Kashi Halwa, made from ash gourd (white pumpkin) is a traditional dessert from Karnataka and is mainly served at traditional Brahmin weddings. I have no idea as to why it is called as Kashi Halwa. All I know is that it is made with ash gourd, loads of ghee and sugar. However, I have used jaggery to make this halwa, thus making it healthier.
Simple to make, Kashi halwa turns out absolutely heavenly. If you love doodhi halwa, gajar halwa, pumpkin halwa or any halwa for that matter, you will definitely love Kashi halwa. I have used dark coloured organic jaggery to make this halwa, hence the colour of halwa has turned dark. The recipe for Kashi Halwa is as under:
Recipe
½ ash gourd/ 3 cups of grated Ash gourd (Safed Kaddu/Petha)
1 ¼ cup jaggery powder
4 tbsp clarified butter (ghee)
15 to 20  cashew nuts (kaju)
2 tbsp raisins (kishmish)
A pinch of saffron (kesar)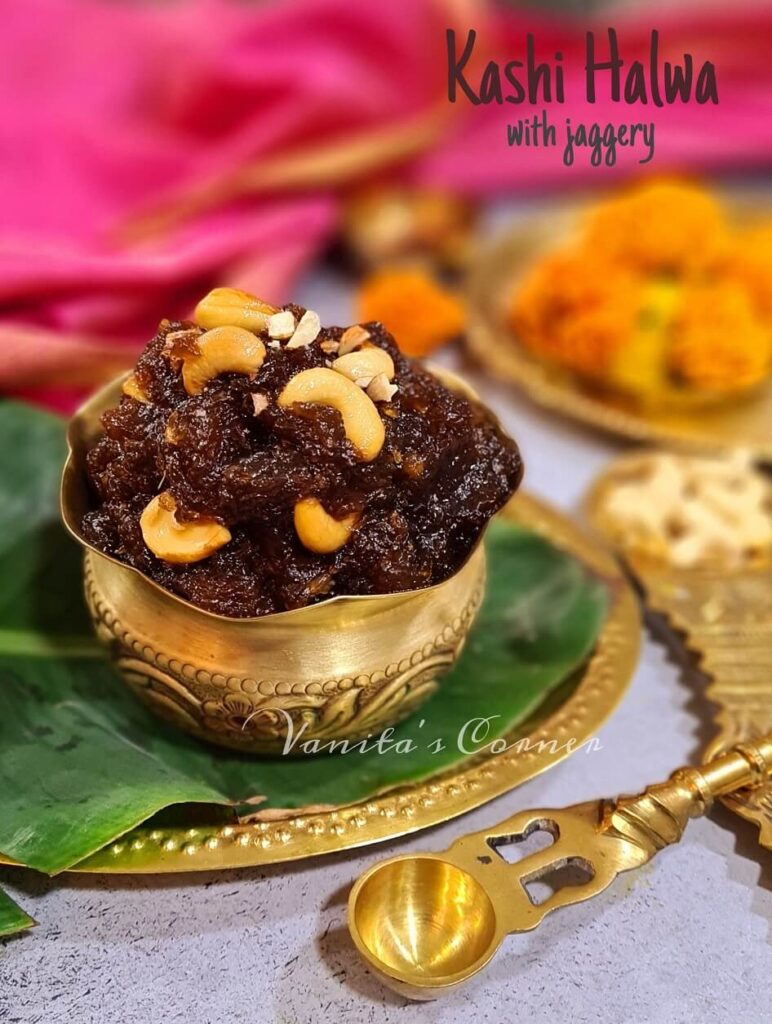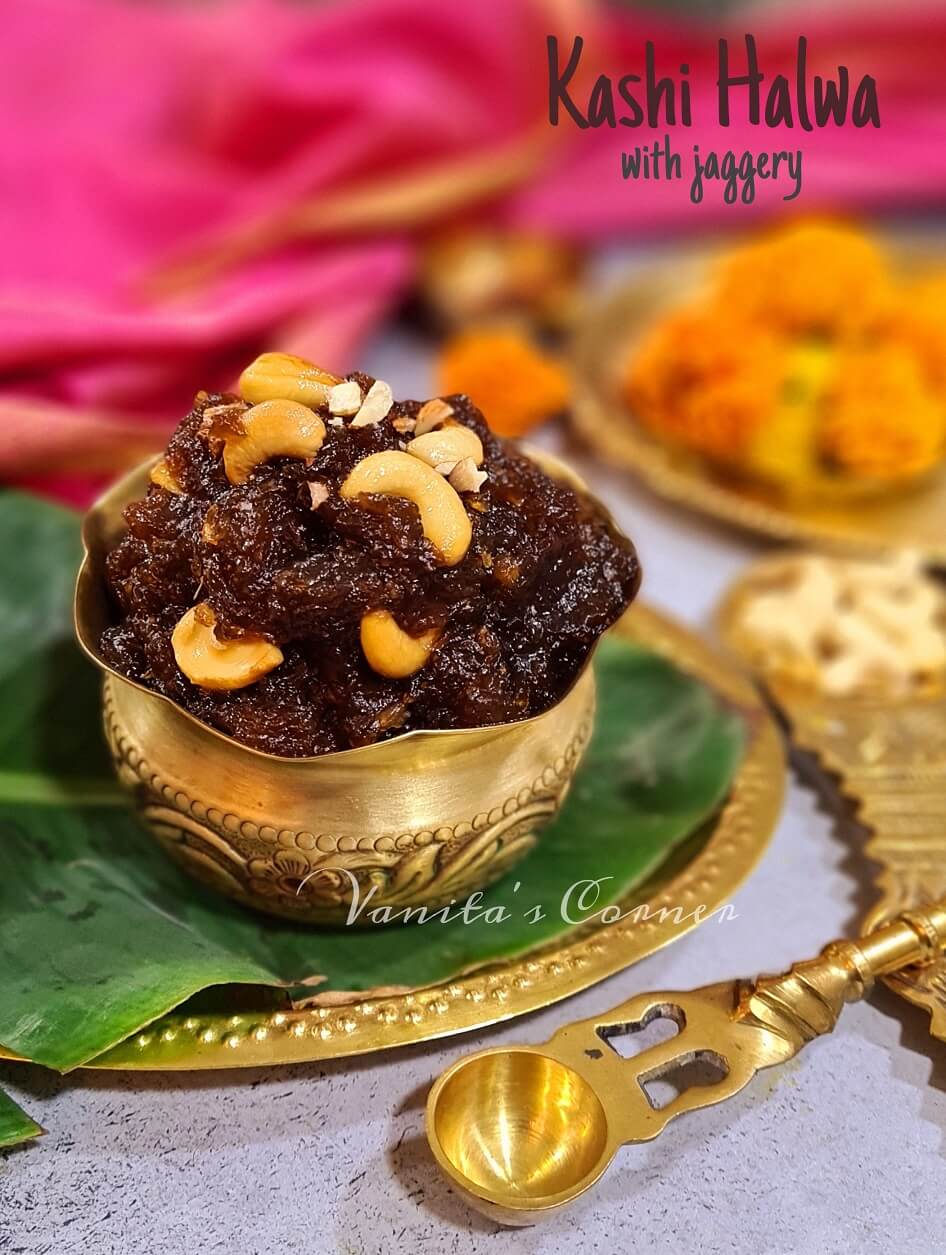 Method
In a small bowl add a teaspoon of warm water. Add saffron to it and keep it aside.

Peel the ash gourd, grate it and keep aside.

Heat 1 tbsp ghee in a pan.

Add cashew nuts and saute till they start changing colour.

Now, add the raisins and saute for few seconds.

Remove these roasted dry fruits and keep aside.

Add the grated ash gourd.

Saute it on low to medium heat till the moisture from the ash gourd is lost and it is cooked well, while stirring continuously. This may take around 20 to 25 minutes.

Once the water from ash gourd has completely evaporated, add jaggery powder and mix well. Keep stirring it continuously .

Add 3 tbsp ghee and mix.

Saute till the jaggery dissolves and is completely absorbed.

Add the saffron mixture and mix.

When the halwa starts leaving the sides of the pan, add roasted dry fruits and mix.

Kashi Halwa tastes best when it is hot.

Alternatively you can refrigerate and serve it chilled alongwith vanilla ice cream.
WATCH RECIPE VIDEO:
Thank you for stopping by. If you like/ tried this recipe, leaving a comment below the post will enable more readers and cooking enthusiasts to discover these recipes. Also, if you are on Instagram, do share a picture of the dish and tag @vanitascorner to be featured in my stories.
Do follow me on Instagram, Facebook and Pinterest.
Subscribe to my youtube channel for easy video recipes.
Happy Cooking!!