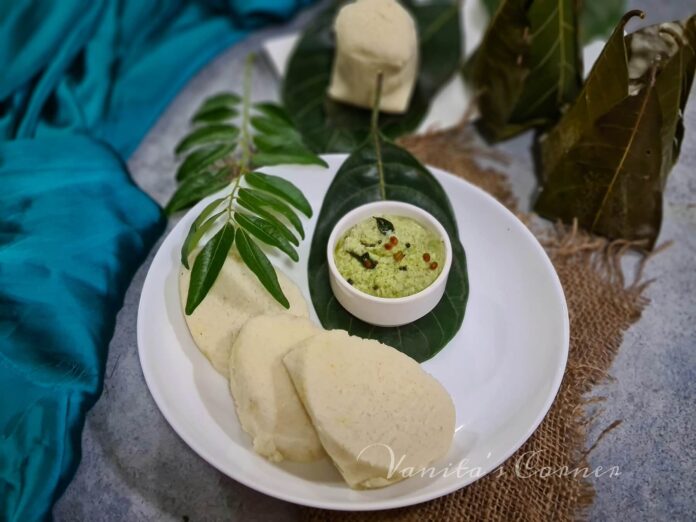 Kottige/ Khotto / Gunda/ Hittu is idlis steamed in jackfruit leaves basket. Jackfruit leaves are joined together using tooth pick or broom sticks to make these baskets. These baskets are filled with idli batter and steamed. This is a popular breakfast dish in the coastal region of Karnataka. For special occasions such as Janmashtami and Ganesh Chaturthi, idlis are steamed in these mini jackfruit leaves basket. They are known as Kottige or Gunda in Tulu , Khotto is Konkani and the other names are Hittu, Kotte Kadubu etc.
Though the batter for Kottige is same as regular idlis, jackfruit leaves impart an unique flavour to these idlis and hence these are considered special. Kottige or Gunda is served with coconut chutney or sambar and for special occasions, they are also served with sweetened coconut milk.
Ingredients
Jackfruit leaves to make Kottige/ Gunda
1 cup udad dal
2 cups idli rava
salt as per taste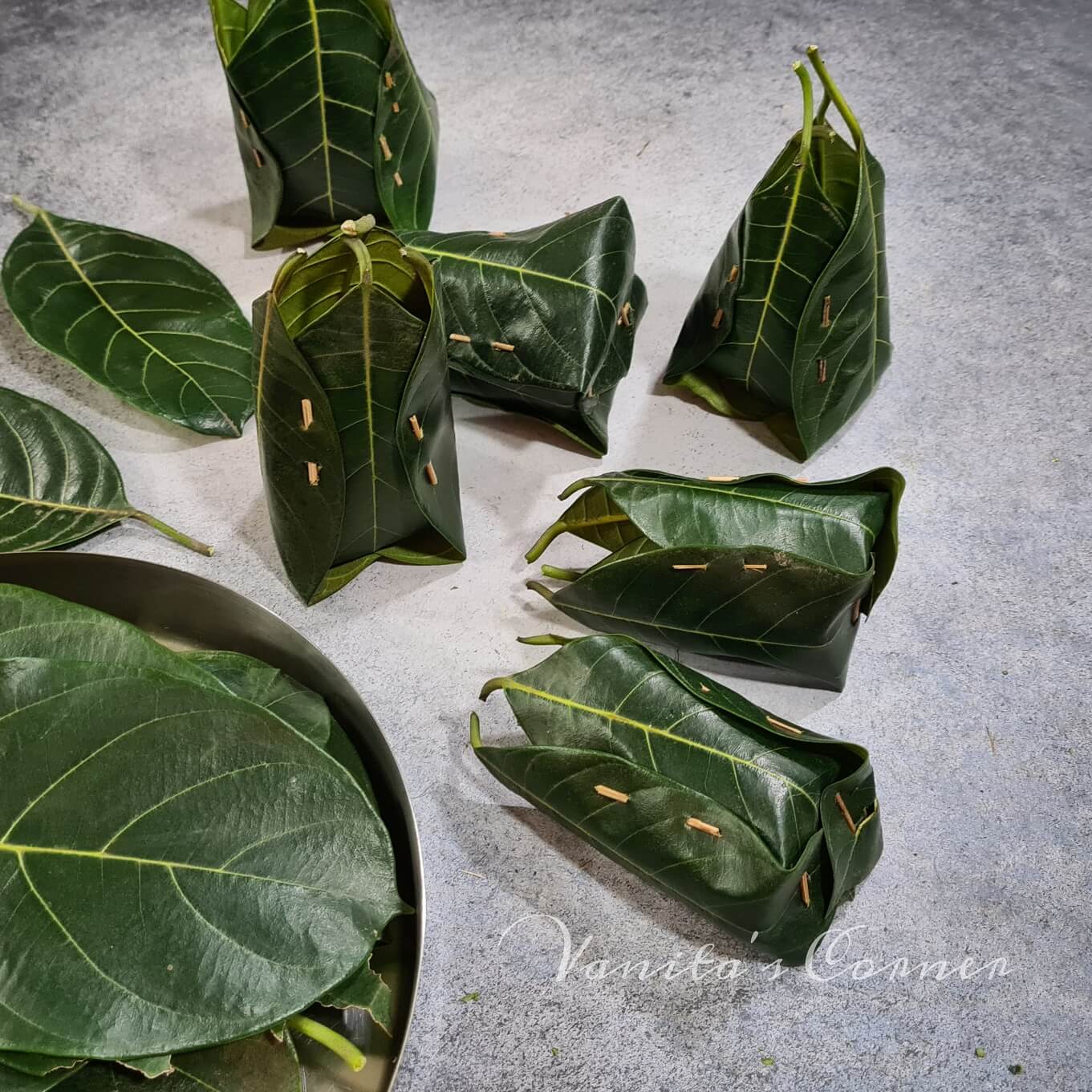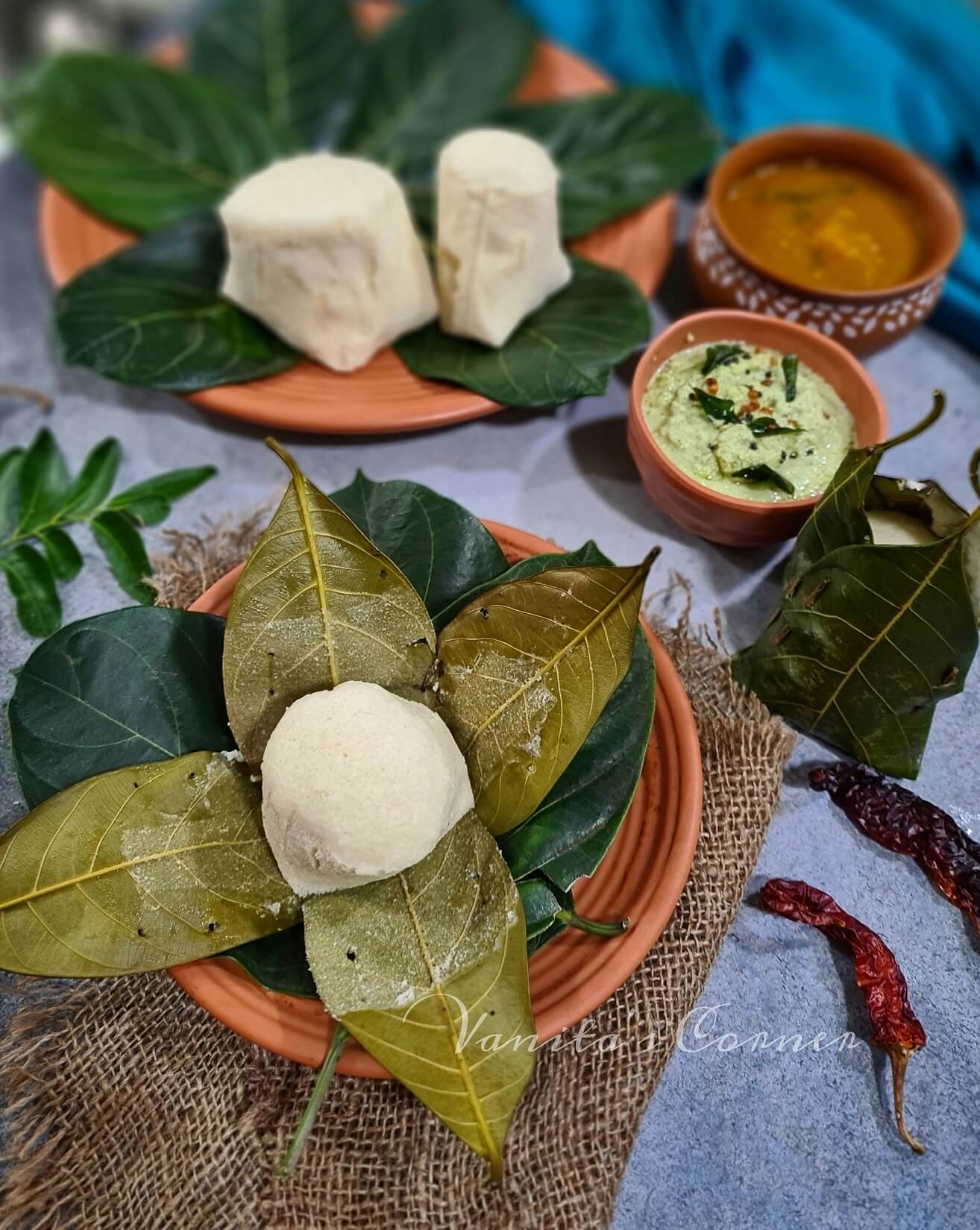 Method
Wash and soak udad dal for 5 hours.

Wash and soak idli rava for 2 hours before preparing the batter.

Drain water from soaked udad dal and transfer to a mixer jar.

Add little water and blend to a smooth paste.

In a deep vessel, add udad dal paste.

Squeeze out the water from idli rava and add to udad dal batter.

Add salt and mix well .

Keep aside for 8 hours for fermentation.

Make jackfruit leaves basket. To see how to make the basket, click here.

After 8 hours, the batter would be fermented.

Fill the jackfruit leaves basket with the batter.

Boil water in a steamer/idli cooker.

Place the jackfruit leaves basket filled with batter in the cooker.

Cook covered for 15 to 20 minutes or till the idlis are cooked.

Once the idlis are steamed, remove the baskets from the cooker and allow them to cool for few minutes.

Peel the leaves and serve with chutney/ sambhar.
WATCH RECIPE VIDEO:
Note:
The idli batter for steaming in jackfruit leaves basket has to be little thicker than the regular idli batter so that the jackfruit leaves basket holds the batter well in it.

You can also add 4 tbsp soaked poha (flattened rice) while grinding the udad dal.