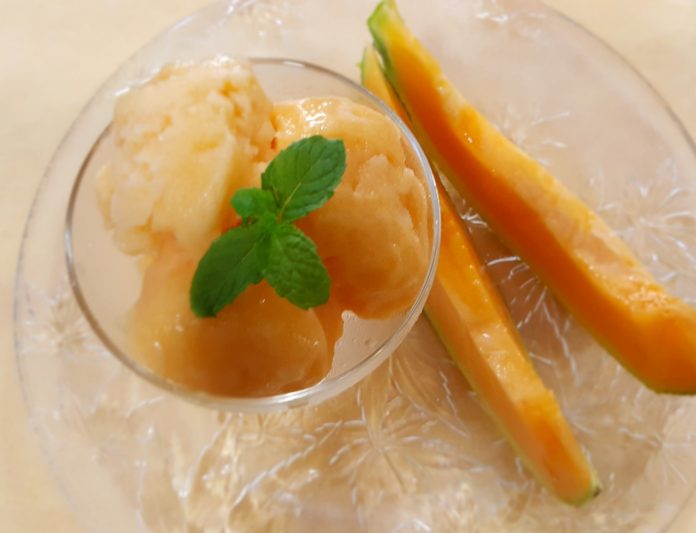 Muskmelon Sorbet is a delicious frozen dessert made with muskmelon and honey.
Sorbet is a frozen dessert made with fruits. Fruits like watermelon, strawberries, pineapple, kiwi, mango etc. can be used to make sorbets.  Here's the recipe: 
Ingredients
3 cups Muskmelon cubes           
1 tbsp Honey   
Have a look at Mango Ice-cream recipe.
Method                               
Cut the muskmelon into bite size cubes.

Spread it on a tray  and freeze till it hardens up. 

Put the frozen muskmelon cubes alongwith the honey in a food processor and combine till it is evenly mixed. 

Transfer the mixture to a broad container and keep it in the freezer until fully frozen.

Muskmelon sorbet is ready to serve.