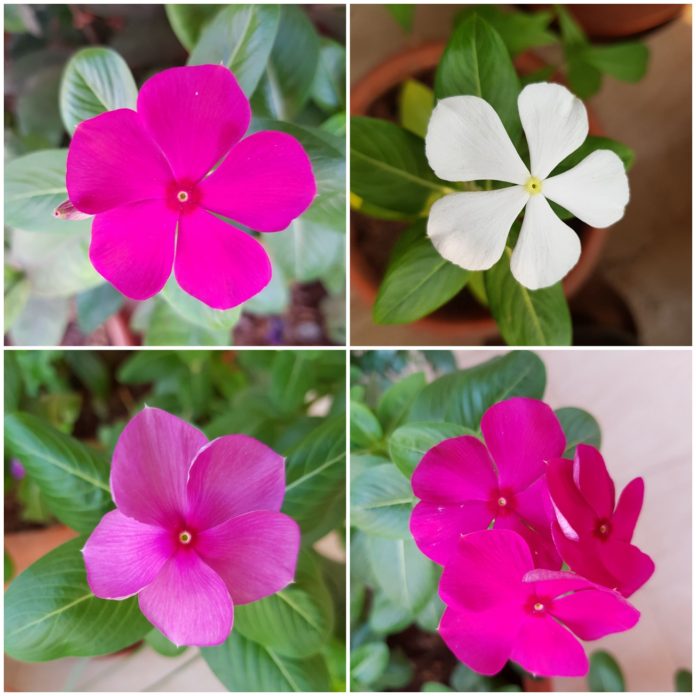 Periwinkle, Vinca, Sadaphuli, Sadabahaar….all these are names of  the tiny beautiful starry flowers which range in colour from pink, dark pink to white and purple. Sadaphuli (Marathi), Sadabahaar (Hindi) means always flowering.  The tiny flowers with five petals and an eye in the centre looks very attractive.
The flowers though small in size make their presence known  due to continuous blooming. These flowers never fail to add beauty to my humble garden. Flowers apart, even the leaves of the Vinca plant look beautiful. The leaves are shiny and dark green .
It is a low maintenance plant and does not need extra care, thus makes a good addition to any garden. The plant produces good number of flowers even without adding any fertilizer to the soil. It actually does well in dry soil. The plant need not be watered daily as they don't grow well in wet, soggy soil.  The soil should be allowed to dry before watering the plant again.
Happy Gardening !!