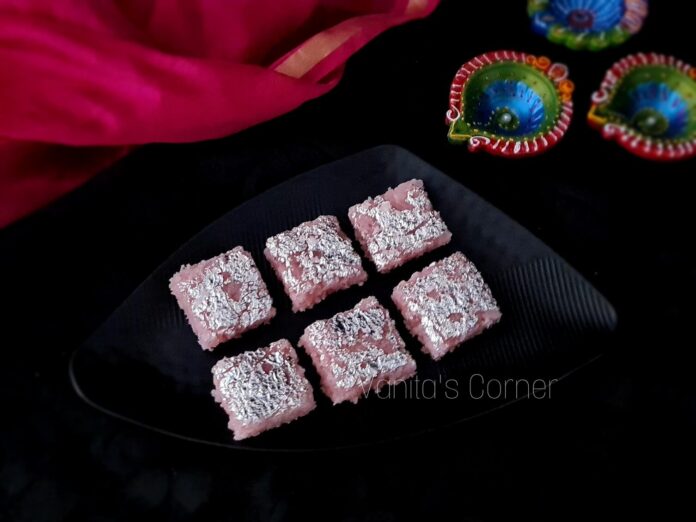 Rose Coconut Burfi – Coconut burfi with rose flavour.
Coconut burfi is one of the simplest dessert recipes. It can be made with ingredients readily available at home. Rose Coconut burfi is a slight twist to the conventional coconut burfi. This burfi with silver leaf (chandi varak) applied on it makes for an elegant dessert for auspicious occasions like Diwali, Ganesh Chaturthi etc. Here goes the recipe for Rose coconut burfi:
Ingredients
4 cups grated fresh coconut (nariyal)
3 cups sugar (cheeni)
4 tsp ghee (clarified butter)
¾ cup fresh milk cream (doodh ki malai)
2 tbsp rose syrup
edible silver leaves (chandi varak) – optional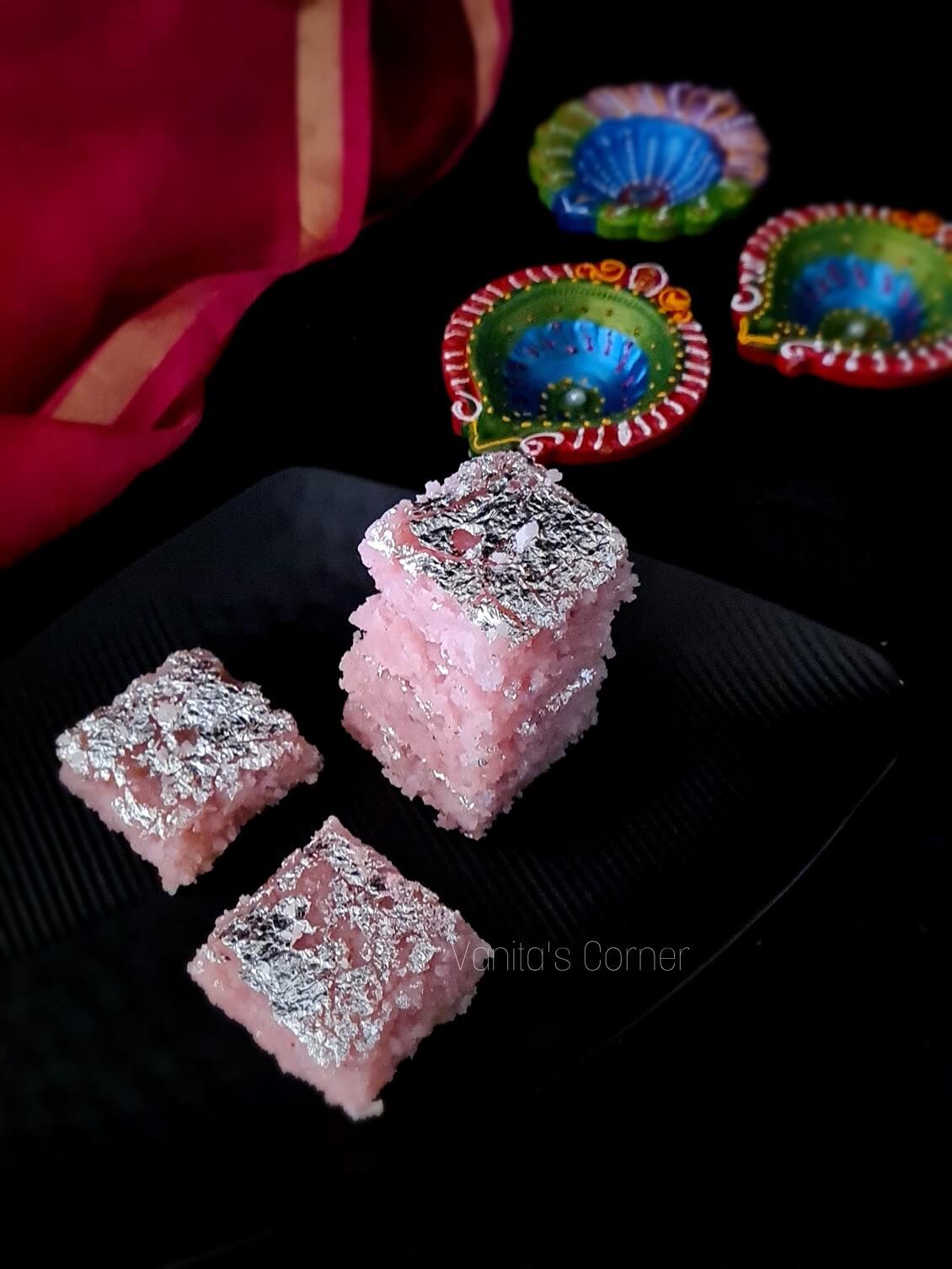 Method
Grease a plate with few drops of ghee and keep it aside.

Heat 4 tsp  ghee in a pan.  

Add grated coconut.

Saute on low flame for few minutes.  

Now, add sugar and milk cream.

Mix well and saute on low flame.

The sugar should melt fully.

Coconut and sugar should blend with each other well.

Keep stirring till the mixture starts leaving sides of the pan.   

Turn off the heat and add rose syrup to the mixture. Mix well.

Transfer this mixture to the greased plate.

Spread the mixture evenly using a spatula.

Spread silver leaves on it.  

Cut into desired shapes while it is still warm.

Allow it to cool completely.

Rose coconut burfi is ready to be served.

This burfi can be stored in the refrigerator for 8 to 10 days.
WATCH RECIPE VIDEO: