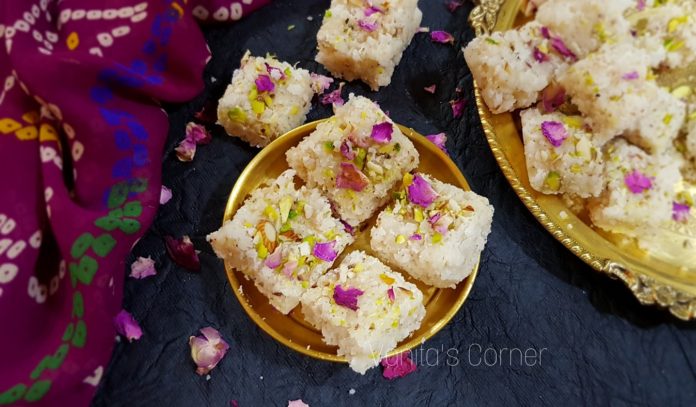 Festivals are around the corner and sweets are an integral part of any celebration. Though the markets will be flooded with innumerable variety of sweets, nothing beats the charm of homemade sweets. If you are looking for a simple and quick sweet recipe, then check this Coconut Burfi recipe. This is one of the easiest recipes which you can make for any festive occasion. Here goes the recipe:
Ingredients
1 cup grated fresh coconut
¾ cup sugar
1 ½ tsp  ghee
3 tbsp fresh cream
1 tsp cardamom powder
1 tsp almond slivers
1 tsp pistachio sliver
Few dried rose petals for garnishing.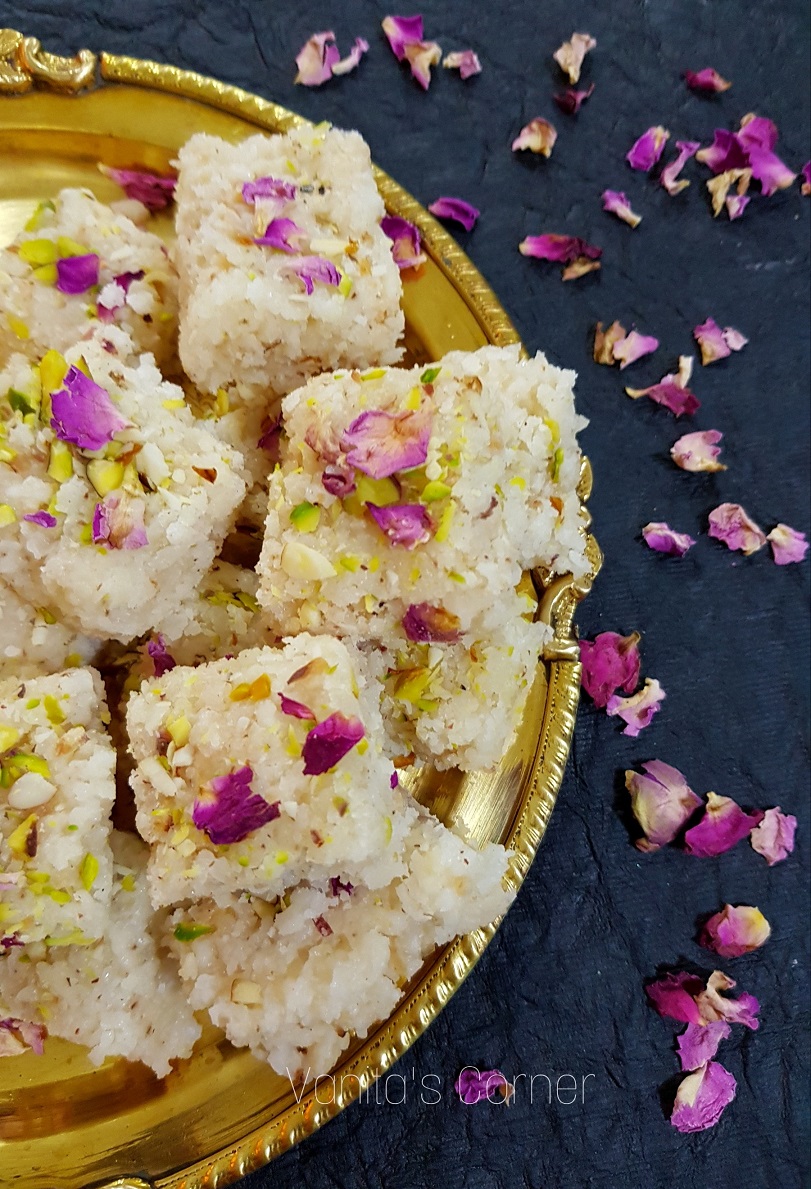 Method:
Grease a plate/tray with ½ tsp ghee and keep it aside.

Heat 1 tsp ghee in a pan.

Add the grated coconut and saute for a minute. Now add sugar and fresh cream.

Saute on medium flame.

The sugar should melt fully.

The coconut and the sugar should blend with each other well.  

Once it starts leaving sides of the pan, transfer the mixture to the greased thali.

Sprinkle the almond and pistachio slivers over it and press with a spatula.

Also sprinkle some dry rose petals over it.

Cut them into pieces while it is still warm.

Once it cools, you can serve coconut burfi or store in an airtight jar.
WATCH RECIPE VIDEO
Some other burfi recipes : Rava Burfi, Moong Dal Burfi