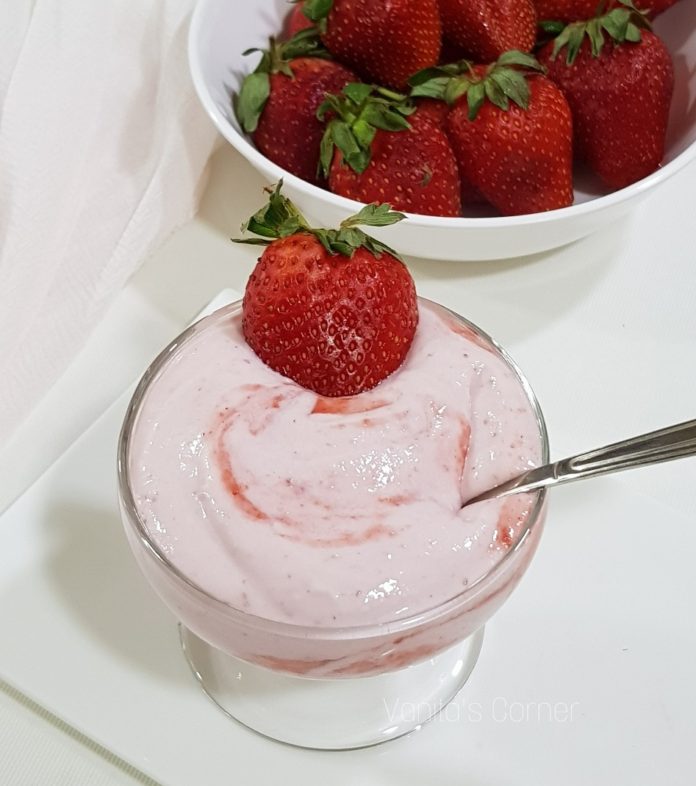 Strawberry shrikhand – a quick and delicious dessert.
Strawberry Shrikhand made with strawberries and hung curd is a delicious dessert during winter when the market is flooded with strawberries. Here goes the recipe:
Ingredients
2 cups Fresh curds
1 cup Strawberries
1/4 cup Sugar or as required
(note: If the strawberries are ripe and sweet, the amount of sugar can be reduced or sugar can even be skipped)
Method
Place curds in a muslin cloth and hang it overnight or for 6-7 hours to drain out the whey from the curds.

Tie it and place it inside the refrigerator to avoid the curds going sour.

Blend the strawberries alongwith sugar.

Transfer the hung curds to a mixing bowl, add pureed strawberries and mix well using a whisk or a hand blender.

Refrigerate and serve cold.
WATCH RECIPE VIDEO: