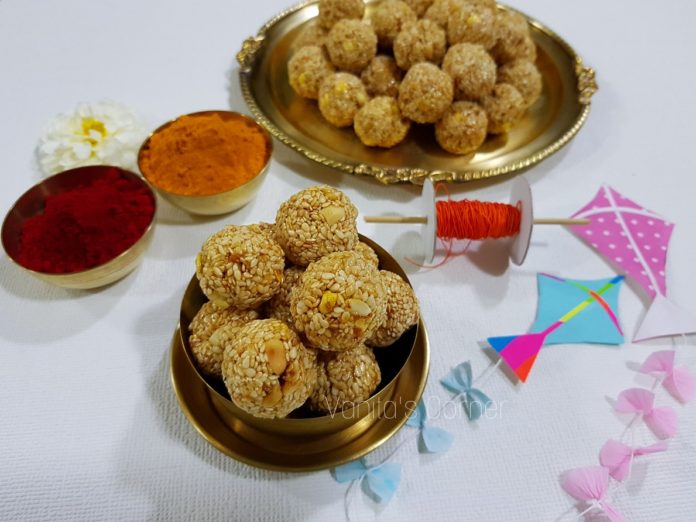 Makar Sankranti is here and there are host of delicacies prepared to celebrate this festival. However, til  laddoos are an indispensable part of Sankranti celebration. These jaggery sweetened treats are not only delicious but also nutritious. Sesame seeds helps to keep the body warm and builds immunity. So, delicacies of til and jaggery namely chikki, gajak, laddoos, vadis are made and consumed in winters. Lets see how to make til laddoos.
Ingredients
¼ kg Til (sesame seeds)
¼ kg Chikki Jaggery
3 tbsp roasted chana dal (daria)
3 tbsp peanuts
2 tbsp grated dry coconut
1 tsp sugar
1 tsp ghee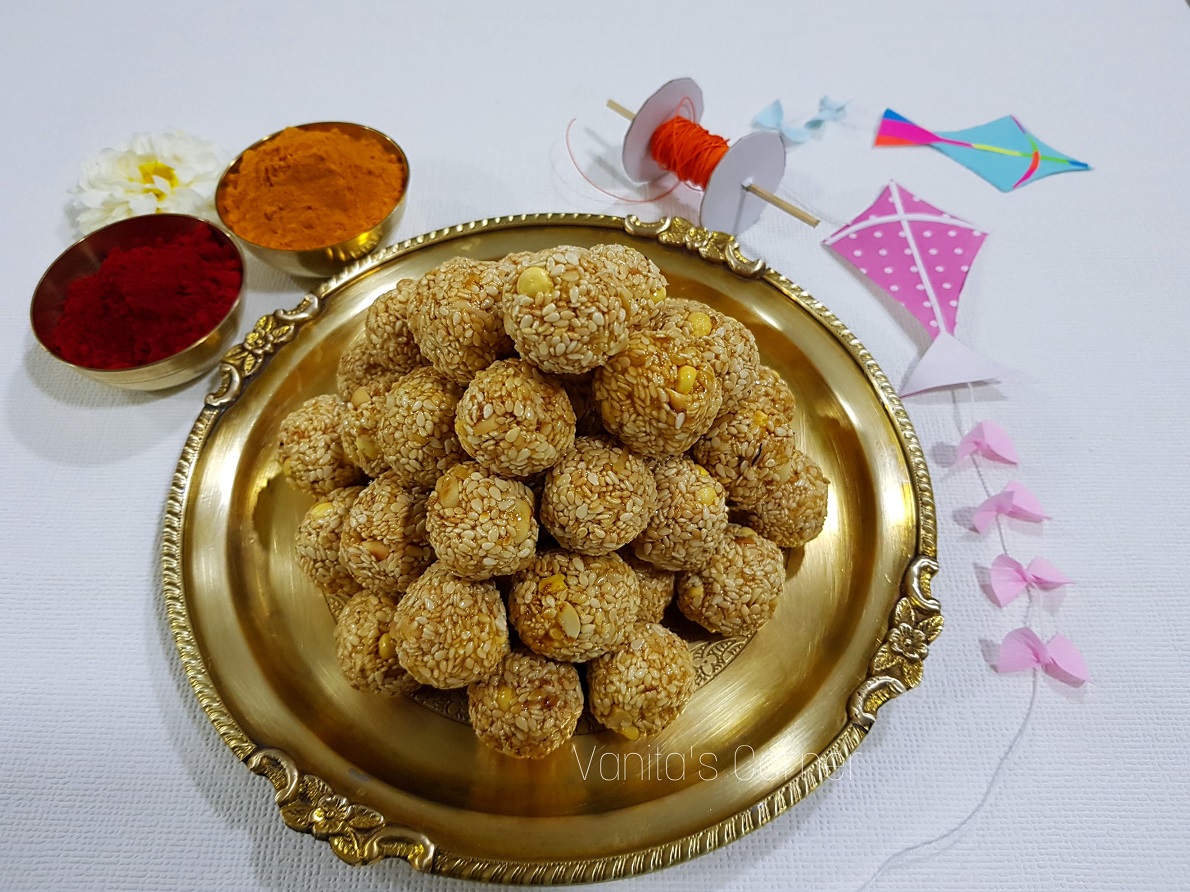 Method
Heat a pan. Dry roast sesame seeds for 8 to 10 minutes (till they start changing colour).  Keep aside.

Roast the peanuts till they turn  aromatic and change colour.

Peel the peanuts and crush them into small pieces and keep aside.

Roast the grated coconut for few seconds. Keep aside.

Heat a pan. Add the jaggery (grated or broken into small pieces).

Simmer over a slow flame till the jaggery melts and caramalizes.

Add sugar and ghee and mix it with the jaggery.

To check if the jaggery syrup is properly done, add a drop of melted jaggery in cold water. It should form a hard ball. 

At this stage, add the roasted til, peanuts, grated coconut, roasted chana dal and mix it thoroughly with the melted jaggery.

Turn off the heat.

Let this mixture cool down a little. 

When the mixture  is still warm, wet your palm with little water and make the laddoos.

Store in an airtight container.
WATCH RECIPE VIDEO :