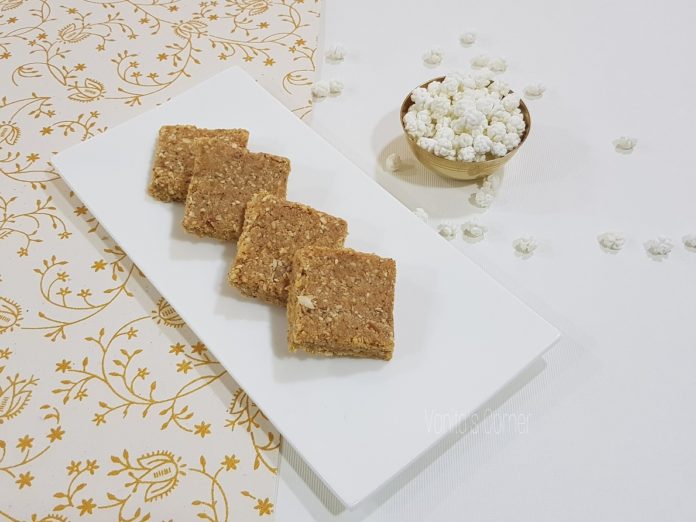 Food is an important part of every festival and there are some traditional delicacies associated with each festival. We are few days away from the first festival of the year, i.e. Makar Sankranti. For Makar Sankranti, sweets using sesame seeds (til) and jaggery are made. Til laddoos, Til Vadis are generally made for this festival and are distributed amongst family and friends. The significance  of sesame seeds is that it keeps the body warm in the cold winter months which is when Makar Sankranti is celebrated.  Today, lets have a look at the recipe of Til Vadi or Tilachi Vadi (as known in Marathi).
Ingredients
1 cup sesame seeds (til)
½ cup peanuts (mungphali)
half cup grated dry coconut (sookha nariyal)
1 ¼ cup jaggery (gud)
1 tsp cardamom powder (elaichi powder)
1 tbsp clarified butter (ghee)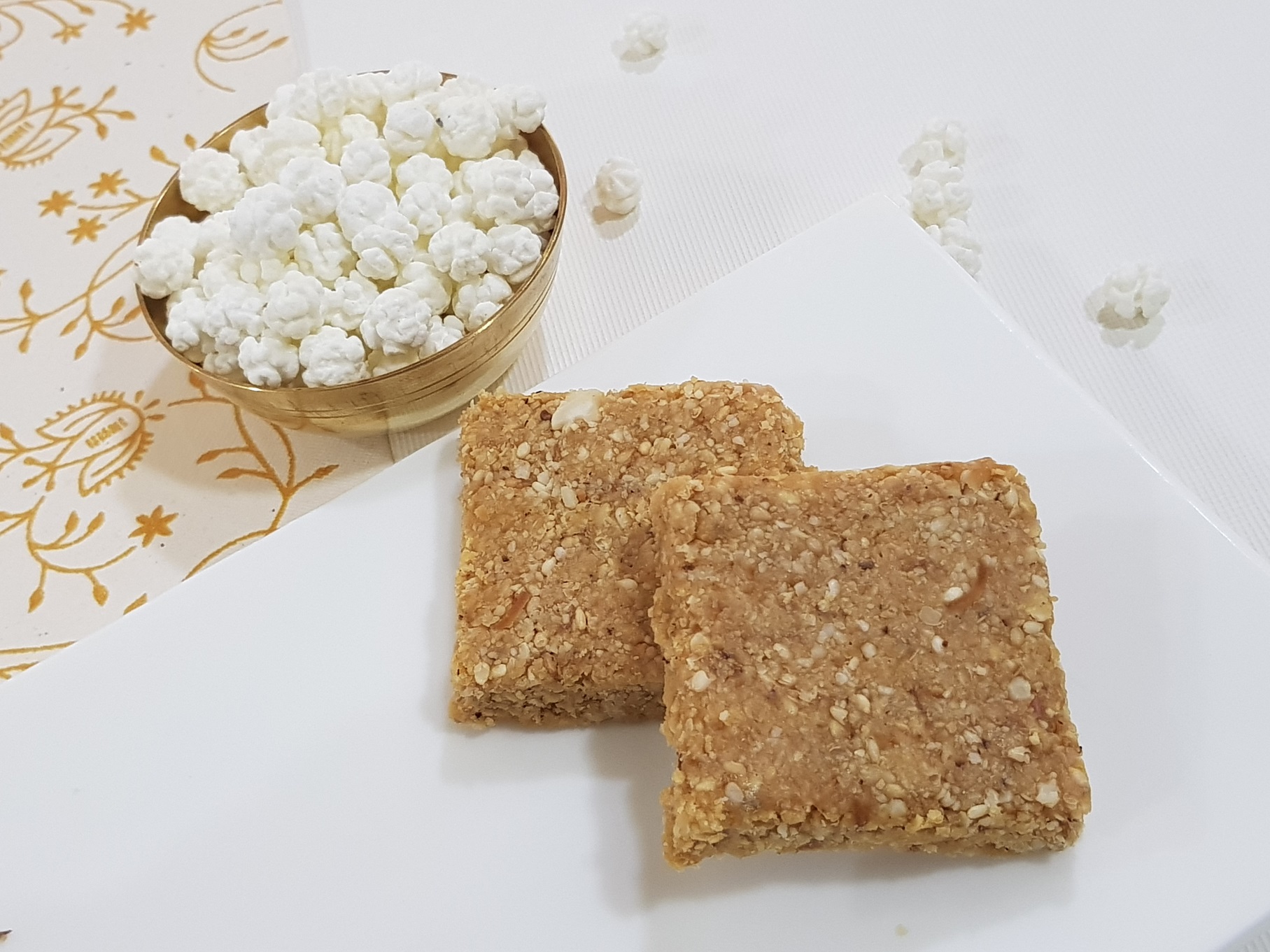 Method
Heat a pan and add sesame seeds.

Dry roast the sesame seeds till they change colour and gives out an aroma.

Remove and keep aside to cool.

Add peanuts to the hot pan and dry roast till they turn aromatic and start changing colour. Keep aside.

Dry roast the grated coconut for few minutes till they start changing colour. Keep aside.

Peel the peanuts and blend to a coarse powder.

Blend the roasted sesame seeds to a coarse powder.  

In a mixing bowl, add the powdered peanuts, powdered sesame seeds and roasted coconut. Mix well and keep aside.

Jaggery has to be broken into small pieces or grated.

Heat a pan and add jaggery, keeping the gas on low flame.

The jaggery will start melting.

When the jaggery melts completely, turn off the heat.

Add the peanut- sesame mixture and mix well. Add cardamom powder and ghee. Mix well.

Transfer this mixture to a plate or a tray, greased with ghee.

Spread the mixture and flatten it with the help of a spatula.

Cut into desired shapes when the mixture is still hot.

Allow it to cool completely.  

After it cools, store Til vadi in an airtight container.
Note:
While blending the sesame seeds and peanuts, run the blender for a few seconds only. We need a coarse powder. Over blending will amount to release of oil from sesame seeds and peanuts.

As soon as the jaggery melts, turn off the heat. We do not need jaggery syrup  (paak) here.
WATCH RECIPE VIDEO :