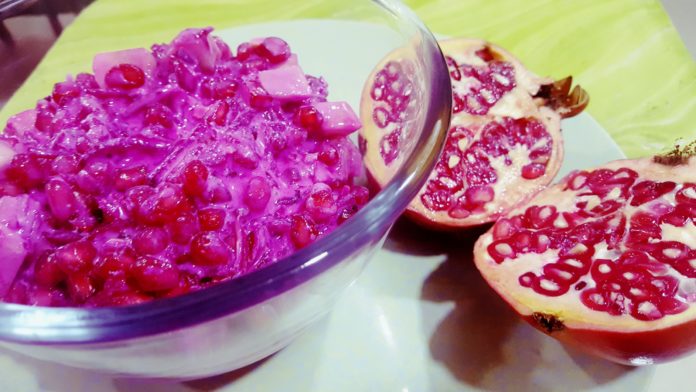 Beetroot and Pomegranate Raita is a  perfect accompaniment for all kinds of dishes, especially the spicy ones. 
Ingredients
2 cups Curd                                                      
3/4 cup Grated Beetroot                               
1/2 cup Pomegranate seeds                        
1/2 cup Finely chopped cucumber    
½ cup Grated carrot                                     
Rock salt  as per taste
1/2 tsp Pepper powder                               
Method
Take curds in a mixing bowl and whisk till smooth.

Add grated beetroot, pomegranate seeds, chopped cucumber, grated  carrot, rock salt and pepper powder.

Mix it well.

Refrigerate and serve chilled.