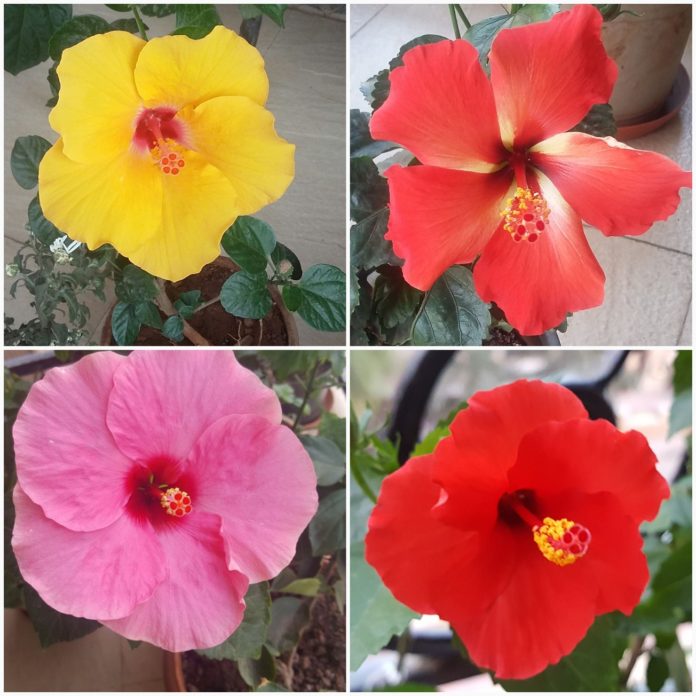 I started taking keen interest in gardening about 5 years ago. Staying in Mumbai, having a full fledged garden with big trees is a distant dream. But, I have managed to grow quite a few plants in my balcony. Initially it started with buying few potted plants to add greenery and to enhance the beauty of the balcony. But now, gardening has become a passion. I do not claim to be an expert gardener.  It is my way of connecting with nature. It gives me immense satisfaction to see the plants grow from a tiny seed, to see food grow, right in my balcony.  In the last 5 years I have grown spinach, lady finger, bitter gourd, mint, fenugreek, tomatoes, capsicum, radish and various flowering plants.
Today, I am sharing my experience of growing hibiscus and the plant care tips that I follow. Growing Hibiscus is an easy way to enhance the beauty of your garden. They come in variety of colours, each more beautiful than the other. They are very easy to maintain.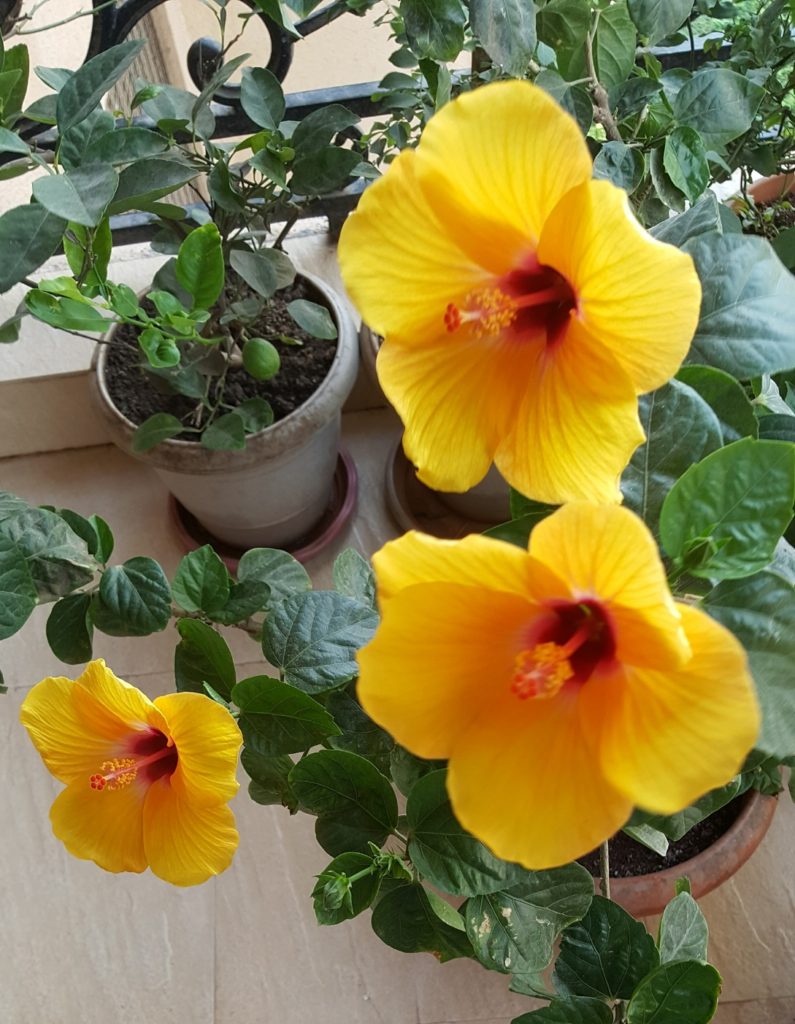 These are few things that I follow:
The most important tip that has worked with me is spraying water on the plants every single day. I ensure that each leaf of the plant is sprayed with water and made wet. This keeps the plant healthy.

Water the plant everyday but in moderation. The soil should be moist and not soggy.

Keeping the pots in a place where they receive 5 to 6 hours of sunlight.

Spraying neem water on the plants once a week.

Spraying a mixture of washing soda and water on the plants every fortnight.

Adding organic compost to the soil once a month.
This is all that I do to take care of my hibiscus plant and they bless me with beautiful flowers.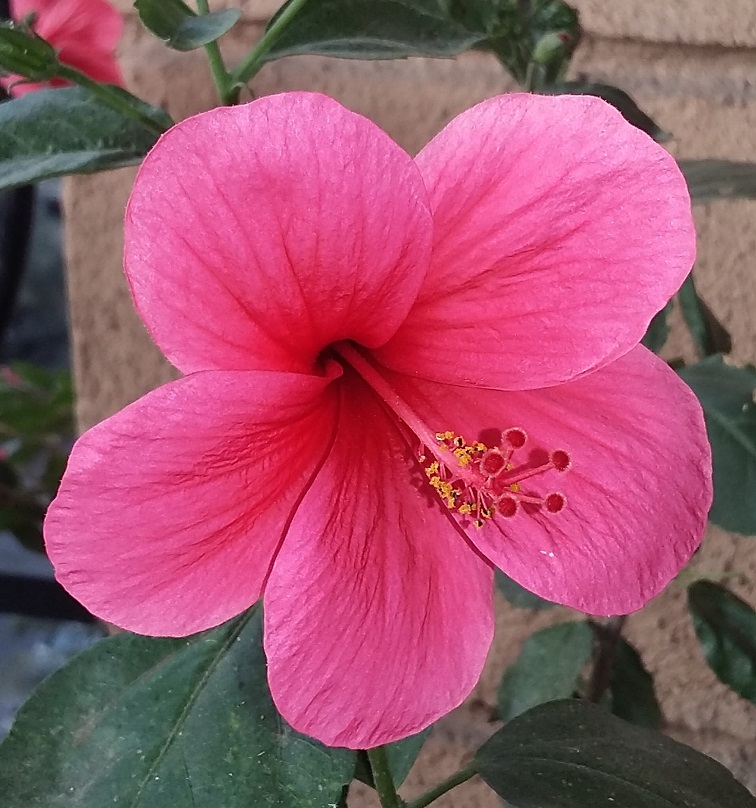 If the plants are healthy, they generally do not attract diseases. Having said that, it should be noted that Hibiscus plants are easily prone to diseases. They sometimes get affected by powdery mildew which looks like fungus. They do get attacked by mealy bugs at times. For such times, the best thing is to spray water forcefully on the plants to get rid of the powdery mildew or mealy bugs. If spraying water does not help, you can make a soap water solution and spray on them everyday for 3 to 4 days. If you spot the mealybugs or fungus early, it becomes easier to get rid of them. But, if the intensity of the disease is more, then you may have to use chemical fungicide to make your hibiscus plant disease free.
So, if you have not started gardening, why not start with the humble hibiscus.
Happy Gardening !!