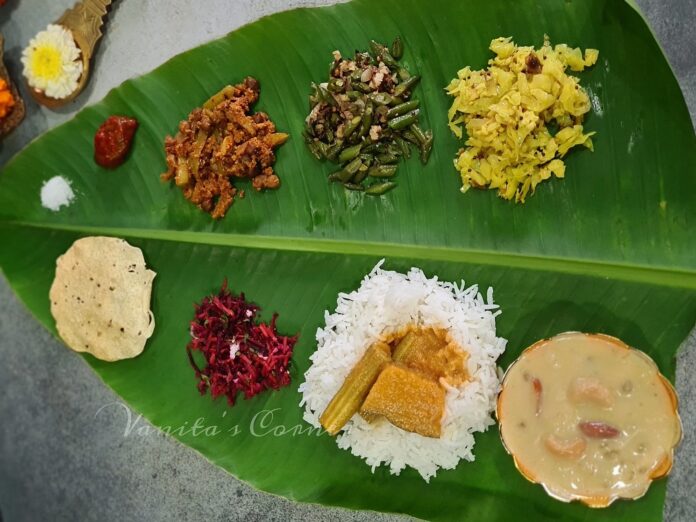 Janmashtami meal 2023 – a traditional meal on the occasion of Gokulashtami.
It is that time of the year again when people celebrate Janmashtami with great devotion and enthusiasm. Janmashtami is celebrated over a period of 2 days. On day one, people observe a day-long fast and break the fast at midnight after the birth time of Lord Krishna. On day two, Mangaloreans prepare a traditional vegetarian meal. This meal is elaborate, consisting of variety of vegetable dishes, rice, payasam etc. The meal is served on banana /plantain leaf and has its own charm.
My Ashtami meal today consists of rice, pickle, papad, Kadle Manoli Sukka, Mixed Vegetable Sambhar, Beans Upkari, Cabbage Upkari, Beetrrot Carrot salad and Moong Dal Payasam. The recipe for each item is given below. Click on the name of the dish to read the recipe:
Kadle Manoli Sukka (Tendli Chana Sukka)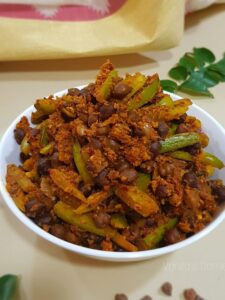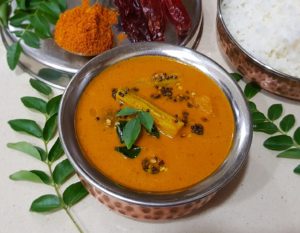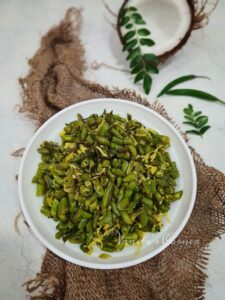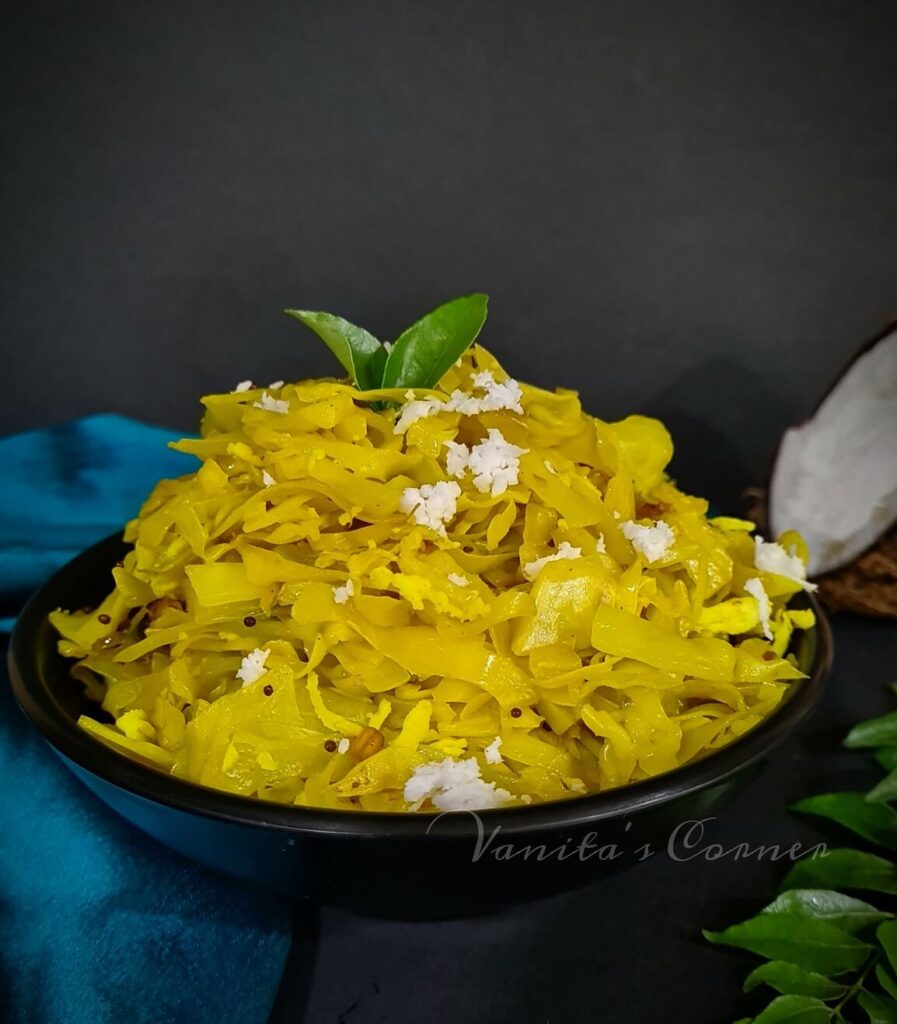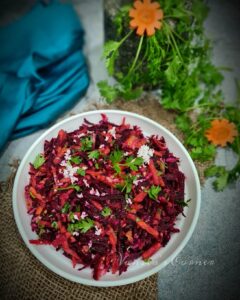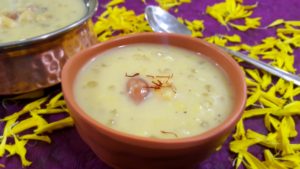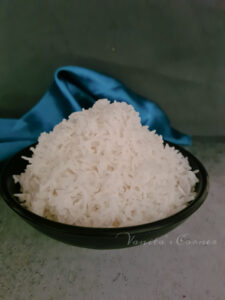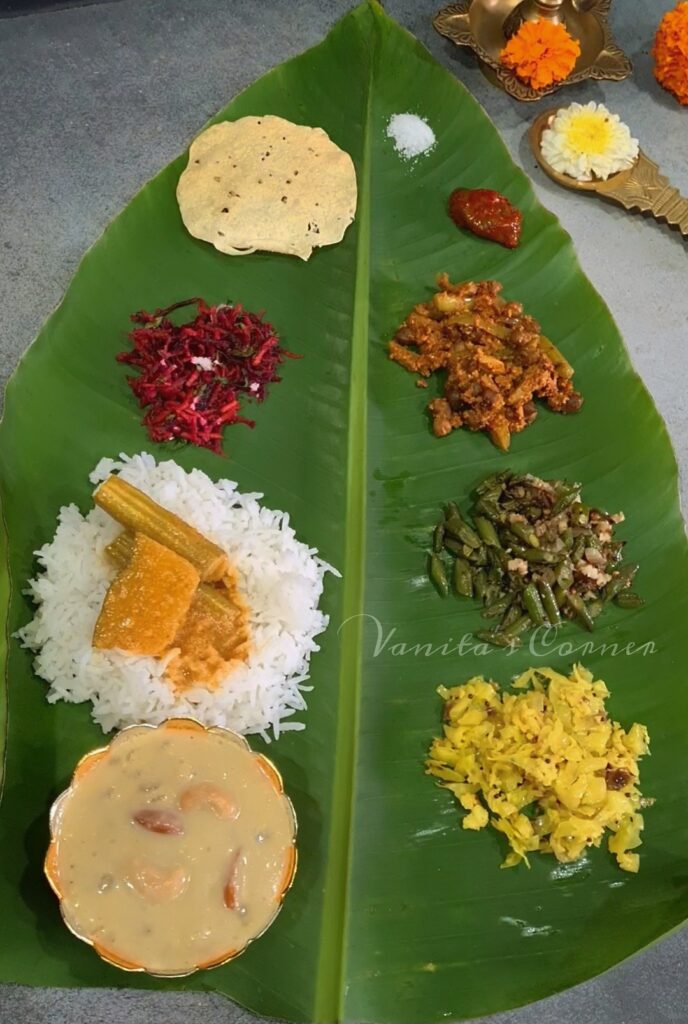 Thank you for stopping by. If you like/ tried this recipe, leaving a comment below the post will enable more readers and cooking enthusiasts to discover these recipes. Also, if you are on Instagram, do share a picture of the dish and tag @vanitascorner to be featured in my stories.
Do follow me on Instagram, Facebook and Pinterest.
Subscribe to my youtube channel for easy video recipes.
Happy Cooking!!