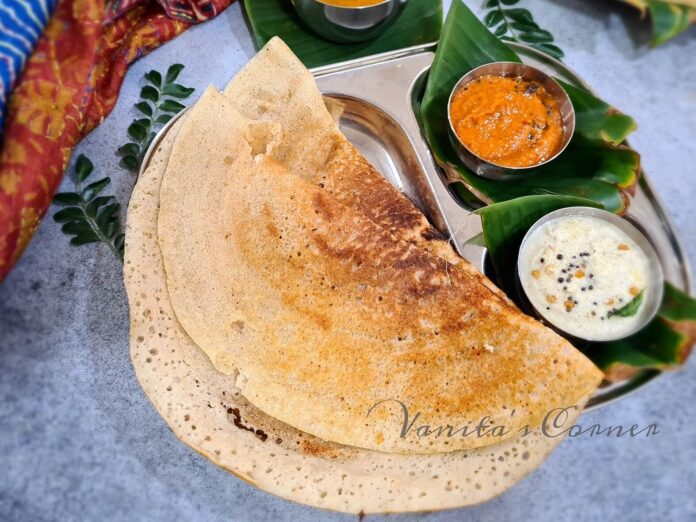 Jowar Dosa – healthy, gluten free dosa.
Jowar or Sorghum is a gluten free grain packed with fibre, protein and other nutrients. If you are looking to include jowar in your diet and if you love dosas, this recipe is for you. This dosa is made with 3 ingredients – jowar, split black gram (udad dal) and fenugreek seeds (methi seeds). The same batter can be used to make idlis too.
Jowar dosas turn out crispy and tasty. For those interested in no-rice recipes for making idlis and dosas, here are few recipes – Mixed lentils dosa, finger millet (ragi) idlis, moong idlis, rava idlis and oats idlis.
Ingredients
2 cups sorghum (jowar)
1 cup split black gram (udad dal)
1 tbsp fenugreek seeds (methi seeds)
salt to taste (namak)
Ghee/oil for cooking dosas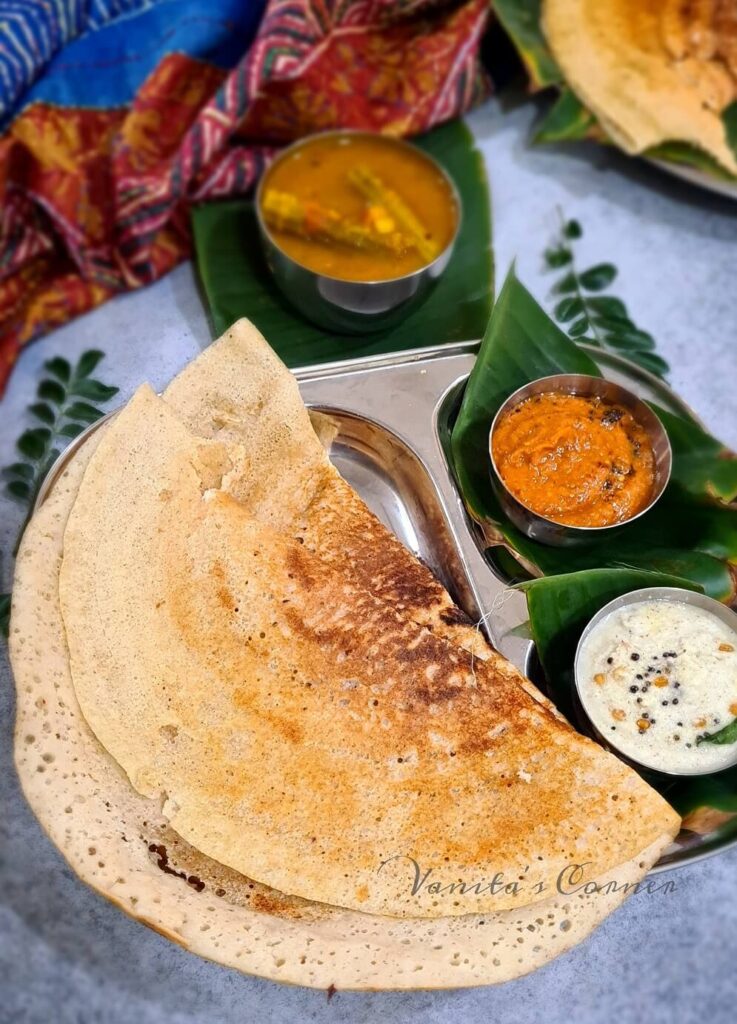 Method
Wash and soak jowar and methi seeds for 5 hours.

Wash and soak udad dal for 5 hours.

Drain the water from soaked jowar and methi seeds.

Blend into a fine paste using water, as required.

Drain the water from soaked udad dal.

Blend into a fine paste, using little water.

In a deep vessel, add jowar paste and udad dal paste. Mix well.

The batter should not be too thick or too thin.

Add salt and mix.

Keep it aside for 8 to 9 hours for fermentation.

After 8 hours, the batter would be fermented.

Heat a pan.

Pour a ladle of dosa batter and spread it in a circular motion to form a thin dosa.

Drizzle a tsp of ghee around the dosa and cook till the dosa turns crisp.

Remove from the pan and serve hot with coconut chutney and sambar.

WATCH RECIPE VIDEO:
Thank you for stopping by. If you like/ tried this recipe, leaving a comment below the post will enable more readers and cooking enthusiasts to discover these recipes. Also, if you are on Instagram, do share a picture of the dish and tag @vanitascorner to be featured in my stories.
Do follow me on Instagram, Facebook and Pinterest.
Subscribe to my youtube channel for easy video recipes.
Happy Cooking!!