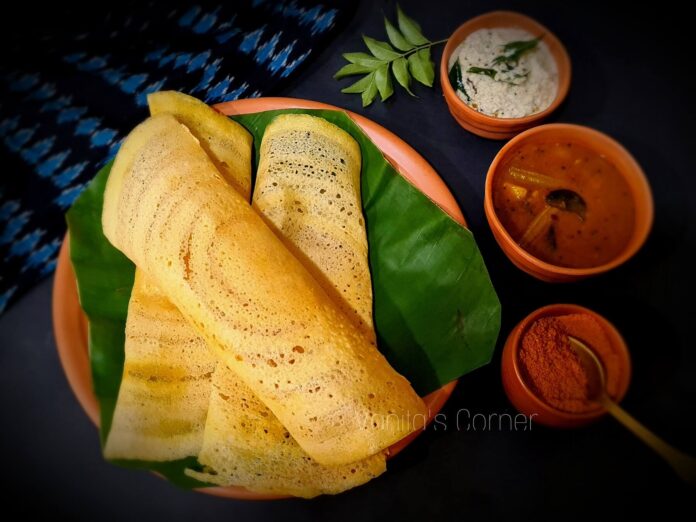 Mixed Lentils dosa – delicious, protein-rich dosa made with four types of lentils.
Dosa is one of the most popular dishes of South India. The basic type of dosa is a plain or saada dosa which is served with chutney and sambar. However, there are different varieties of dosa. Some of the variations are masala dosa, rava dosa, pesarattu, moong dal dosa, neer dosa, schezwan dosa, sprouted ragi dosa, quinoa dosa and so on. Generally, most dosas have rice as one of the ingredients in them. But if one wants to skip rice for health reasons, then there are alternatives like millets dosa, lentils dosa, oats dosa etc. Today, I am here with one such no-rice dosa recipe – which is mixed lentils dosa. I have used moong dal, udad dal, chana dal and masoor dal to make this healthy, delicious, protein rich dosa. Here goes the recipe for mixed lentils dosa:
Ingredients
½ cup split green gram (moong dal)
½ cup split black gram (udad dal)
½ cup split Bengal gram (chana dal)
½ cup red lentils (masoor dal)
salt as per taste (namak)
Ghee or oil for cooking dosas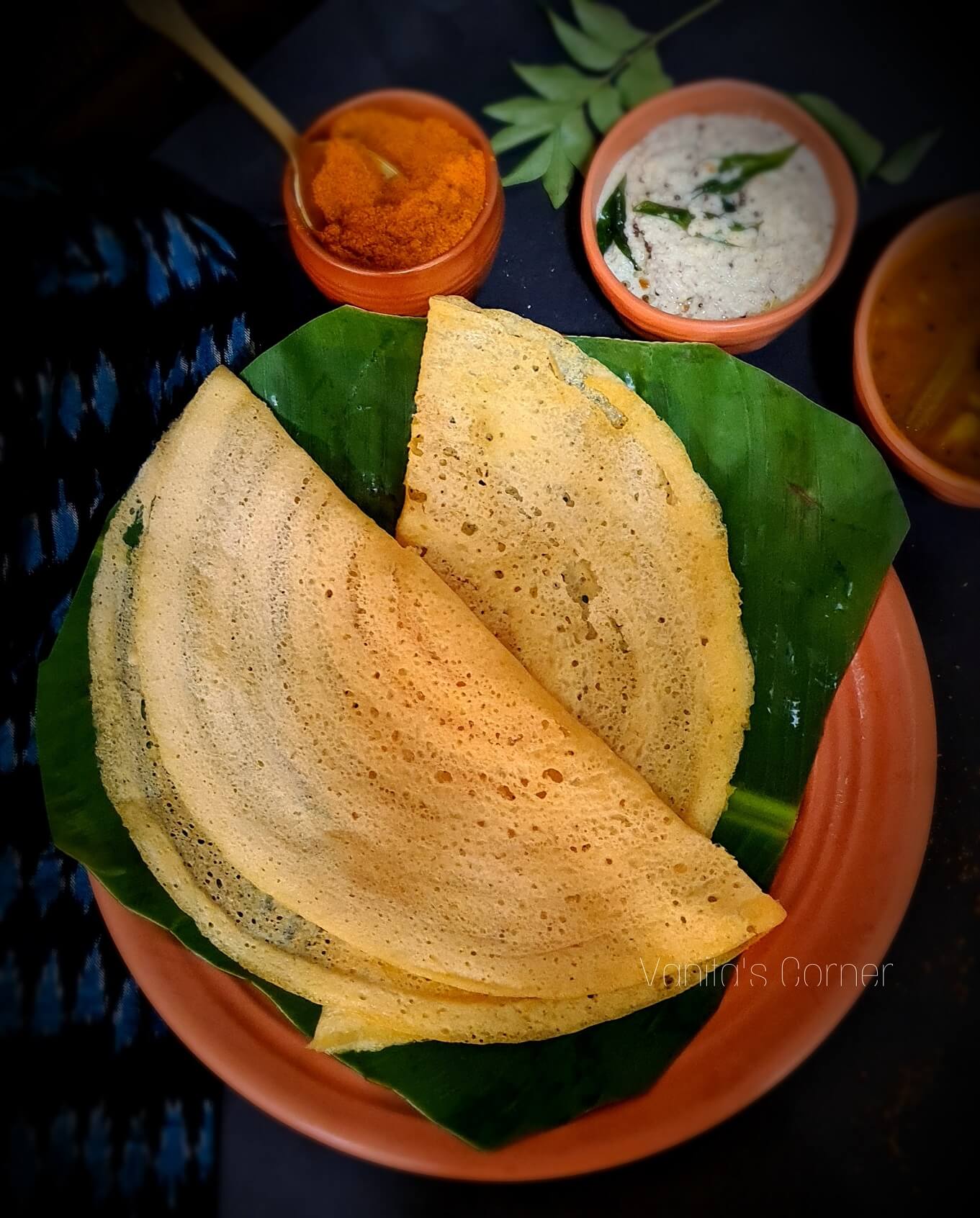 Method
Wash moong dal, udad dal, chana dal, masoor dal and soak in water for 5 to 6 hours.

Drain the water and transfer soaked dals to a mixer jar.

Add little water and blend to a smooth paste.

Transfer to a deep vessel. Add salt and mix well.  

Cover and keep the batter to ferment for eight to ten hours in a warm place. 

The fermented batter can be used to make dosa as well as idlis.

Check the consistency of the fermented batter.

The batter needs to be thick for making idlis.

For dosa, the batter should have slightly thin consistency.

If the batter is thick, add little water to it and mix well.

Heat a pan. Pour a ladle of dosa batter and spread it in a circular motion to form a thin dosa.

Drizzle a tsp of oil or ghee  around the dosa and cook till the dosa turns crisp.

Serve hot with chutney.
WATCH RECIPE VIDEO: