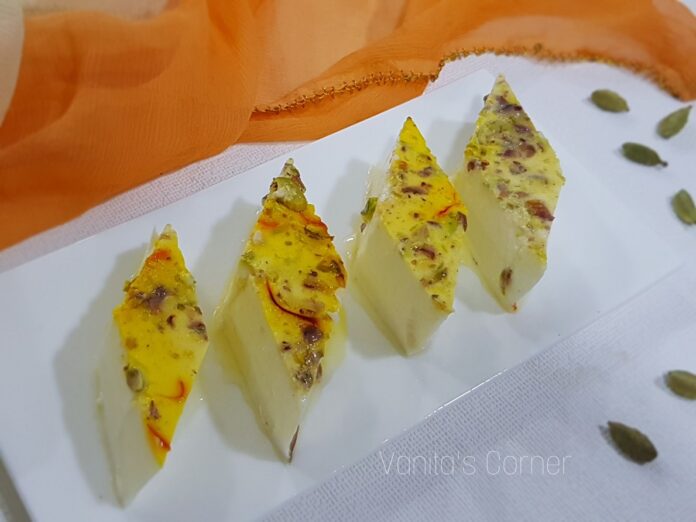 Kharvas  is an Indian milk pudding made from colostrum or the first milk of a cow or buffalo after they give birth. Colustrum is unpalatable by itself but is highly nutritious. Colustrum is mixed with milk ,sugar and is steamed to form a milk jelly which is known as kharvas in Marathi, Ginnu in Kannada, Junnu in Telugu, Posu in Konkani and Cheek in Hindi. It is not always possible to get the actual colostrum and that is the reason Kharvas is made using condensed milk, hung curd, cornstarch, china grass etc. Readymade colostrum powders are sold in stores and are also available online.  I have used readymade colostrum powder to make Kharvas . Here's the recipe
Ingredients
100 grams colostrum powder
½ litre milk (doodh)
100 grams sugar (cheeni)
½ tsp cardamom powder  (elaichi powder)
few strands of saffron (kesar)
1 tsp of pistachio slivers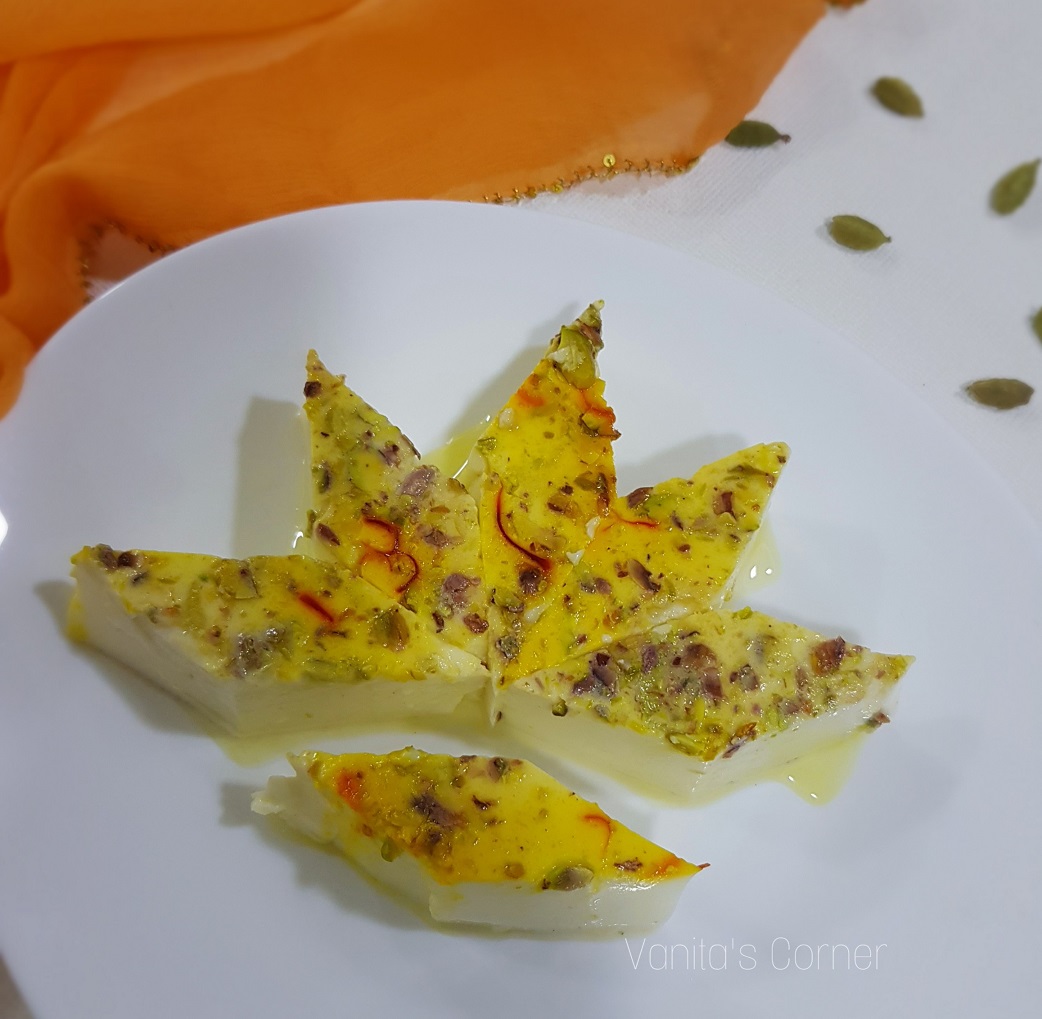 Method
In a mixing bowl, add colostrum powder, sugar and milk.

Mix well until the sugar dissolves and colostrum powder blends well with the milk.

It should be a lump free mixture.

Add cardamom powder and mix.

Pour the mixture into a steel or aluminium container.

Sprinkle pistachio slivers on the mixture.

Cover the container with an aluminium foil and keep aside.

Heat around 3 cups of water in a steamer.

Place the container in the steamer in which water is already boiling.

Cover the steamer and steam the milk mixture for 30 minutes.

After 30 minutes, remove the container with the help of tongs.

The steamed pudding will be jiggly in texture.

Allow it to cool completely.

Refrigerate for an hour.

After an hour, demould kharvas and cut into desired shapes.

Serve chilled Kharvas as a dessert after meals.
WATCH RECIPE VIDEO: