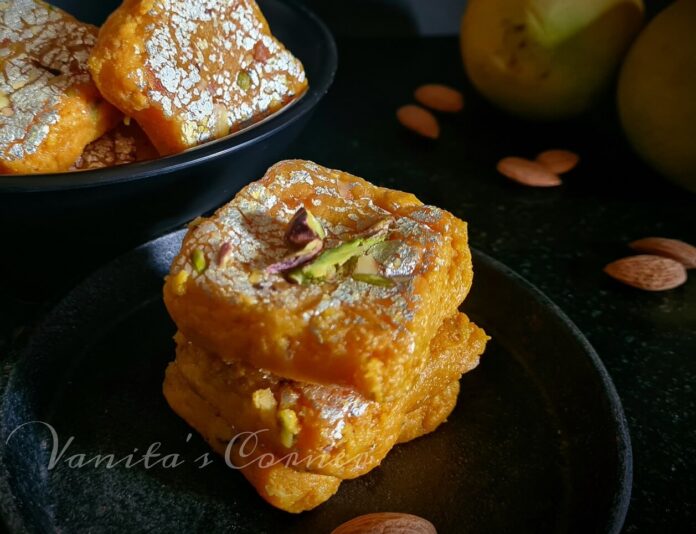 Mango Barfi – a quick and delicious, fudgy barfi made of mangoes and milk powder.
Mango, the king of fruits is here.  Apart from indulging in the pulpy, luscious mangoes, there are lots we can make with mangoes. From aamras, mango lassi, mango mastani to exotic desserts, mango can be used to prepare various delicacies.
Mango barfi made with mango puree and milk powder is an easy and quick dessert. I have used fresh mango puree (Alphonso mangoes)  to make these barfis. This can be substituted with frozen mango pulp too. So, do try this recipe and make the most of mangoes before the end of mango season.  Here's the recipe for Mango Barfi:
Ingredients
2 cups fresh mango puree
4 cups milk powder
¾ cup sugar
a pinch of saffron
2 tbsp ghee
For garnishing
Edible silver leaves (optional)
almonds and pistachio slivers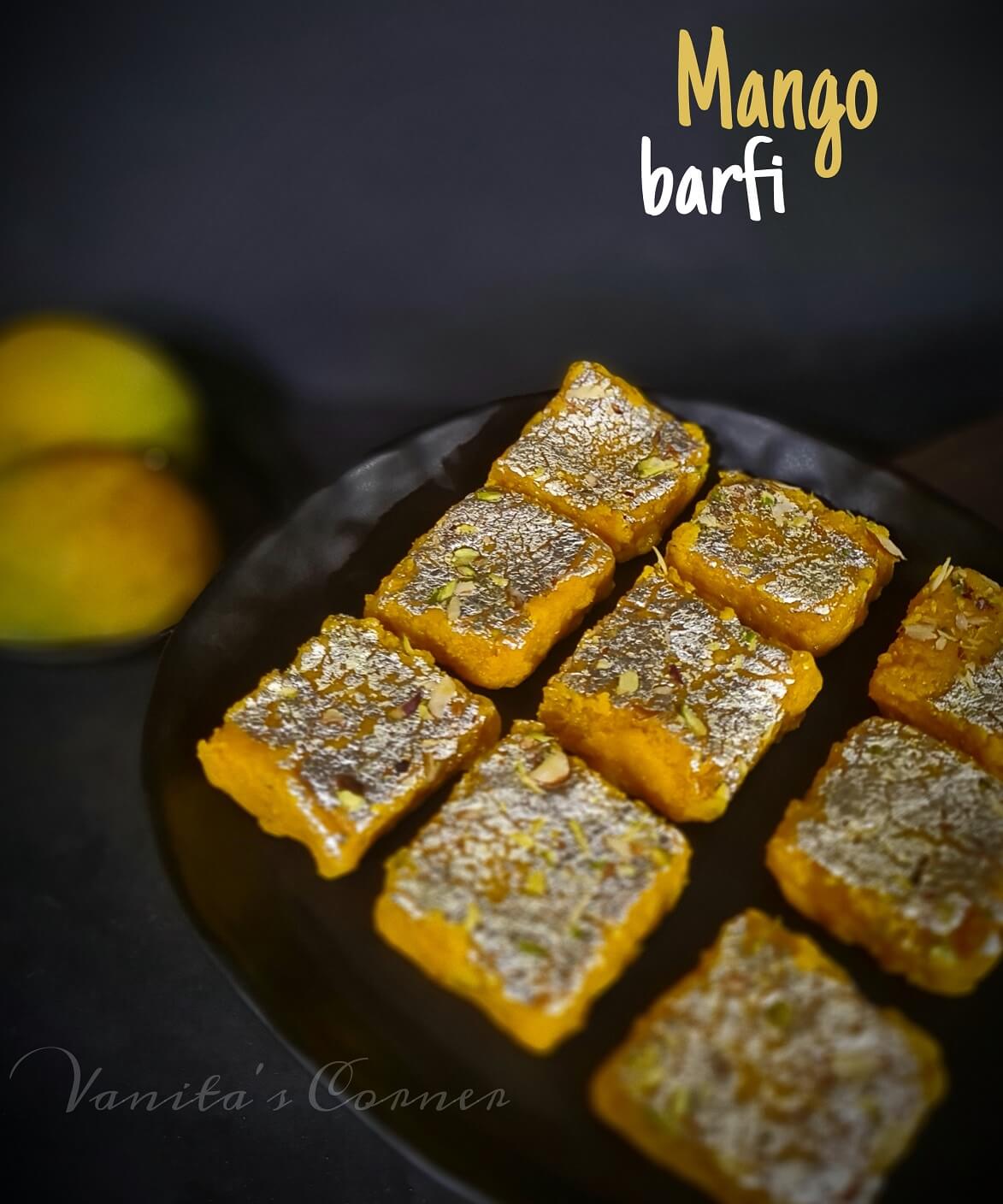 Method
Firstly, grease a tray with ghee and keep side.

Heat a pan. Add mango puree, milk powder and sugar. Mix well.

Keep stirring on low flame till everything is mixed well.

Now add saffron and keep stirring continuously on low flame.

The mixture will start thickening.

Keep stirring and cooking till the mixture starts leaving the sides of the pan. This will take approximately 20 to 25 minutes.

Now, add ghee and mix well.

Transfer this mixture to the greased tray.

Spread the mixture evenly using a spatula.

Spread edible silver leaves on it, when it is still warm.

Garnish with almond and pistachio slivers. Allow this to cool completely.

After it cools down, cut into desired shapes.

Mango barfi can be stored in the refrigerator for 8 to 10 days.
WATCH RECIPE VIDEO: