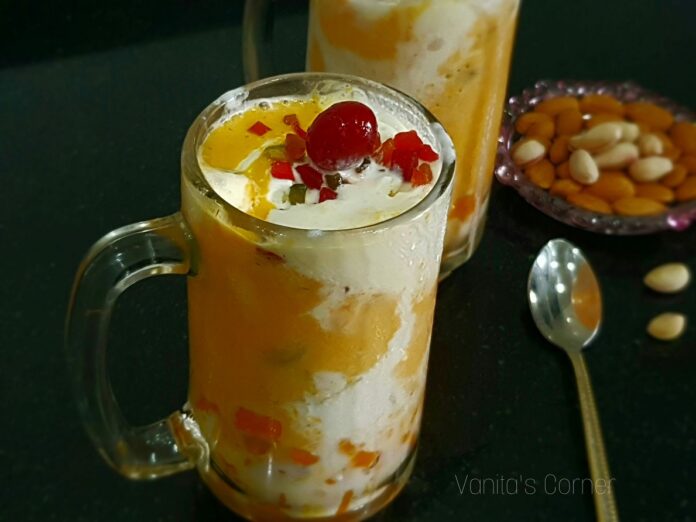 Mango Mastani, said to have originated in Pune, Maharashtra  is a  thick mango milk shake loaded with chopped mangoes, ice cream and dry fruits. This is a  perfect chilled drink/ dessert for hot summers.
According to legend, this drink is named after warrior Queen Mastani, who was the second wife of Peshwa Bajirao.   The name 'Mastani' is not limited to mango alone. In Pune, there are various types of fruit Mastanis that are sold such as pineapple, sitaphal, orange, rose etc.
Ingredients
For milk shake
1 ½  cups of chopped alphonso mangoes
2 cups of milk
3 scoops of vanilla ice cream
For layering in the glasses
½ cup of chopped mangoes
4 scoops of vanilla ice cream
2 tsp chopped dry fruits (almonds and pistachios)
2 tsp tutti frutti
2 glazed cherries
For More mango recipes : click here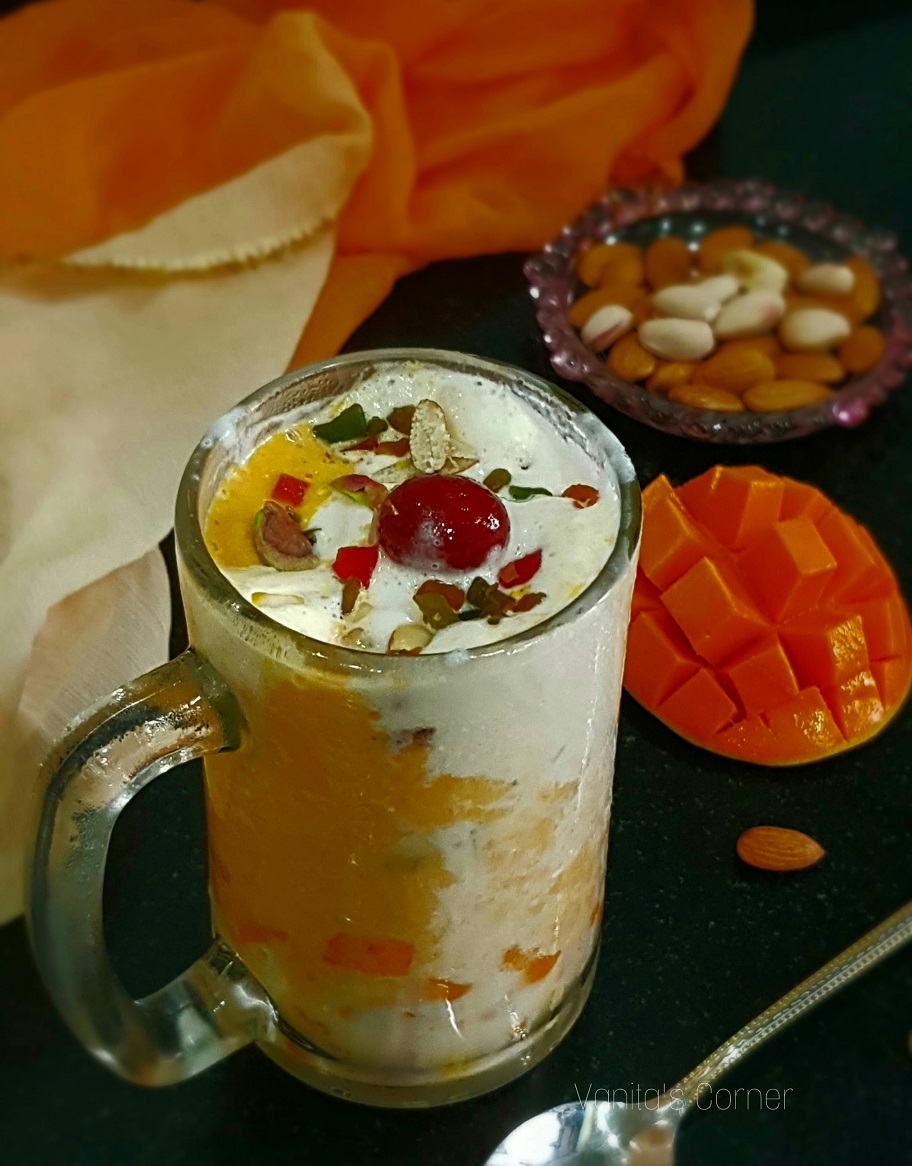 Method
Blend chopped mangoes, milk and vanilla ice-cream to make a thick milkshake.

Take 2 tall glasses and add  ¼ cup chopped mangoes in each glass.

Add a scoop of vanilla ice cream in each glass.

Add chopped dry fruits.

Now, pour mango milk shake into each glass.

Top it with a scoop of vanilla ice cream, tutti frutti and a glazed cherry.

Serve Mango mastani with a straw and spoon.
WATCH RECIPE VIDEO: