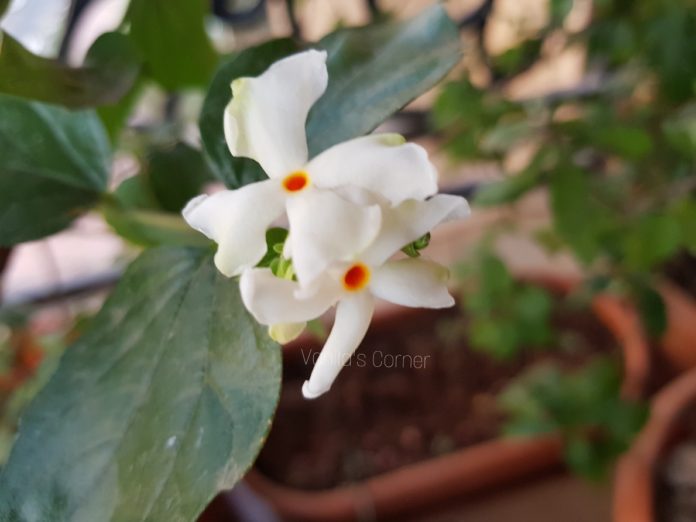 I couldn't have asked for a better start to the new year than this. On the very first day of 2019, my Parijat plant started flowering.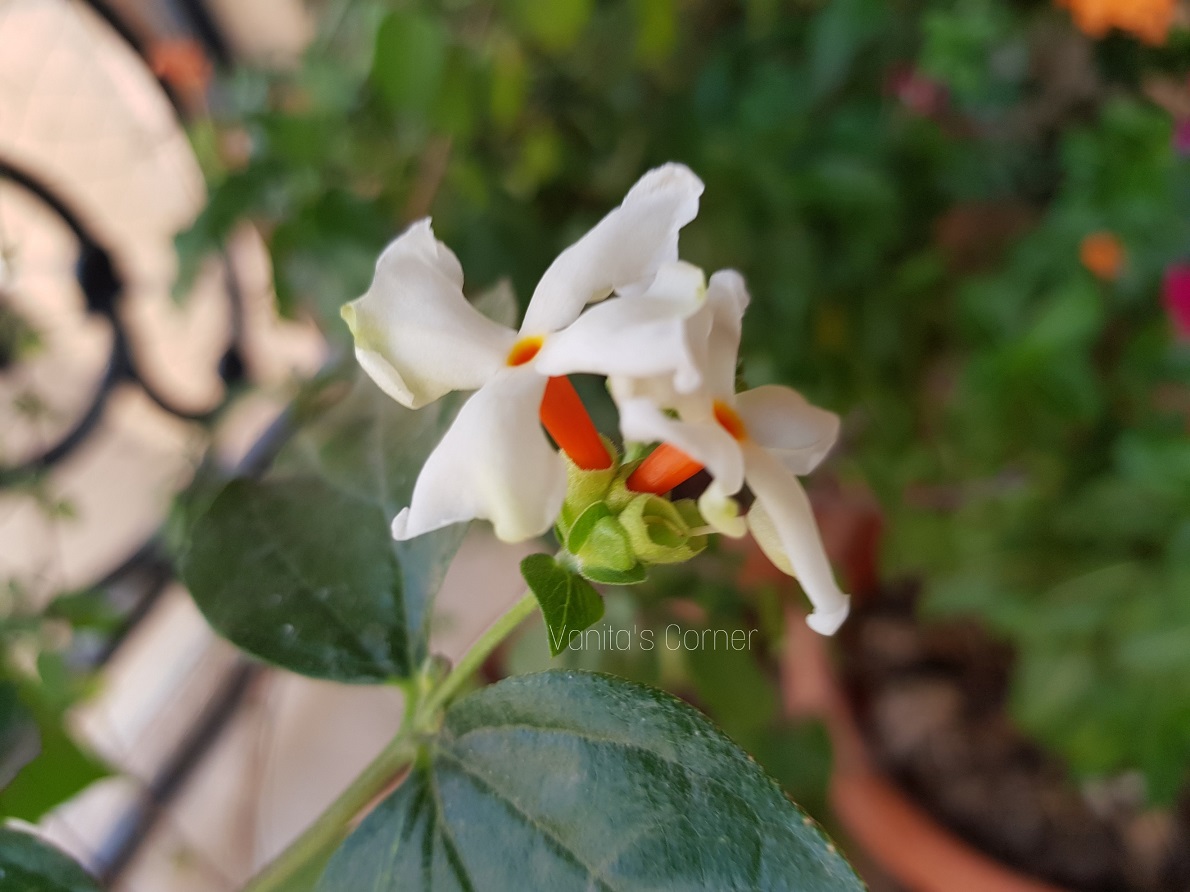 A few months ago, someone got a sapling of Parijat for me, all the way from Kolkata and asked me to plant it in a pot. I was a bit skeptical of planting the sapling in a pot because till then I had always seen huge Parijat trees. I had never seen parijats growing in pots.  But I decided to plant the sapling in a pot, for the love of gardening, for the love of  beautiful parijat flowers and to test my green thumb.   To my surprise, the plant was growing well in the pot. But to expect the plant to start flowering at this stage was a bit farfetched, though in my heart, I wished to see beautiful parijat blooms on my plant. I kept taking care of the plant with a hope that some day  the flowers will show up.
In the first week of December, one morning when I was watering my plants, I was pleasantly surprised and obviously overjoyed to see a cluster of tiny buds on my parijat plant. I couldn't believe my eyes. From then on, I watched the progress of the buds very closely and was eagerly waiting to see the first Parijat blooms on my plant.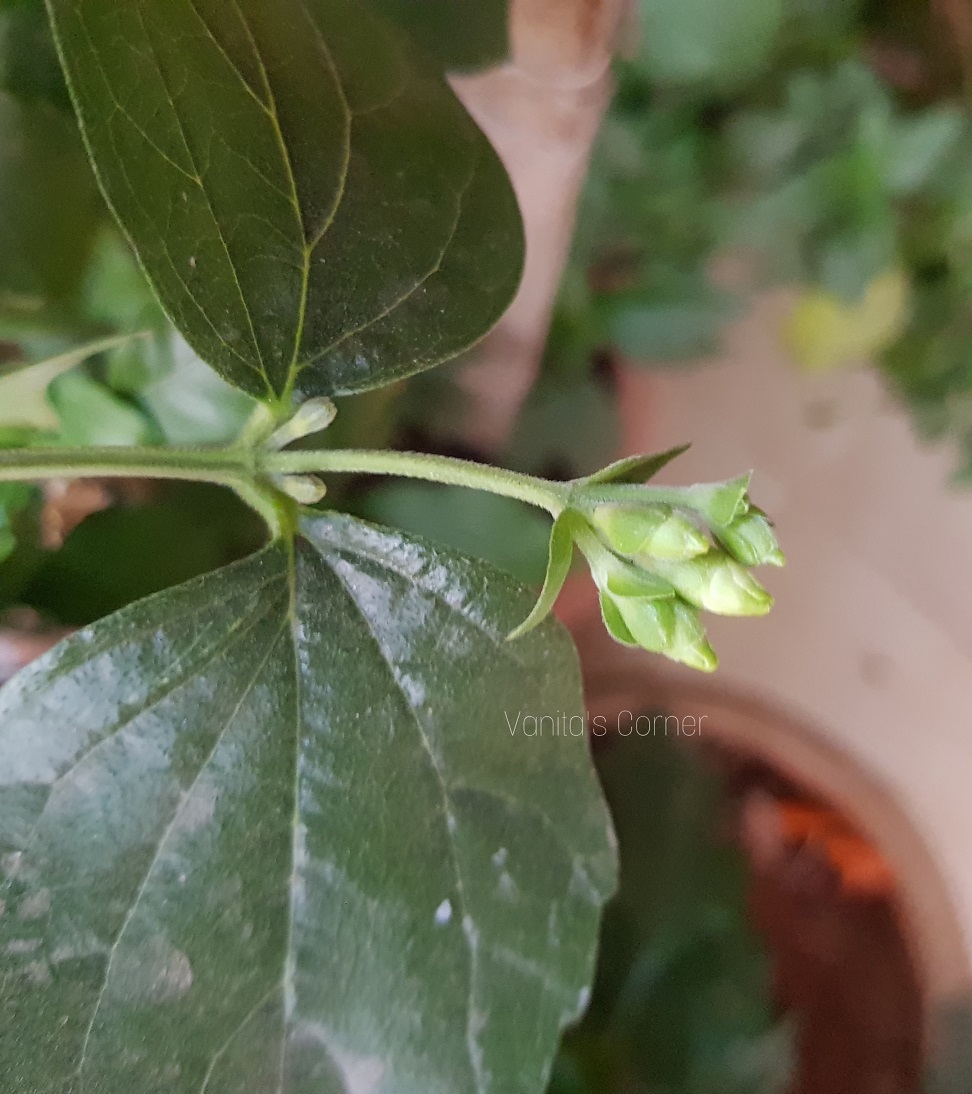 And on 1st day of the new year, there were two orange stemmed white flowers on my plant.  The first reaction was to reach out to my camera and capture their beauty. I clicked a few pictures from all possible angles and when I was about to touch them, they dropped from the plant. Parijat flowers  bloom at night and drop down from the plant in the morning.  I understand that Parijat is the only flower that can be picked from the ground and yet offered to the Gods.
How to grow bougainvillea from stem cuttings
These flowers are highly fragrant and are used in making perfumes. The flowers and leaves have medicinal uses too.  But, for now, I am happy that my Parijat plant has started flowering.
WATCH VIDEO TO SEE THE PARIJAT PLANT FILLED WITH BUDS AND FLOWERS