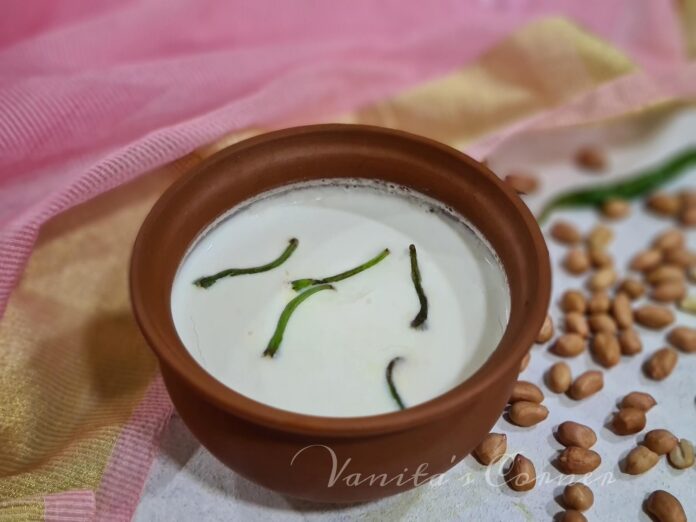 Peanut Curd – a plant based curd made from peanuts.
Curd is an important part of Indian diet. Curd is used to make raitas, buttermilk, lassi, shrikhand, kadhi, curd rice and so much more. In the recent times, more and more people are switching to plant based diet and looking for plant based alternative to the regular dairy curd. Non-dairy curds can be made with peanut milk, cashew milk, coconut milk, sesame milk etc.
Peanut milk is obtained by blending peanuts with water. The milk is then boiled, mixed with curd starter and allowed to set for few hours. While making peanut curd for the first time, green chilly crowns can be used as starter to set the curd. Green chillies contain certain bacteria which helps in the fermentation process. Thereafter, for subsequent preparation, a spoonful of peanut curd can be used as a starter to set the curd. So, here is the recipe for peanut curd.
Ingredients
½ cup peanuts
1 ¾ cup of water
5 to 6 green chilly tops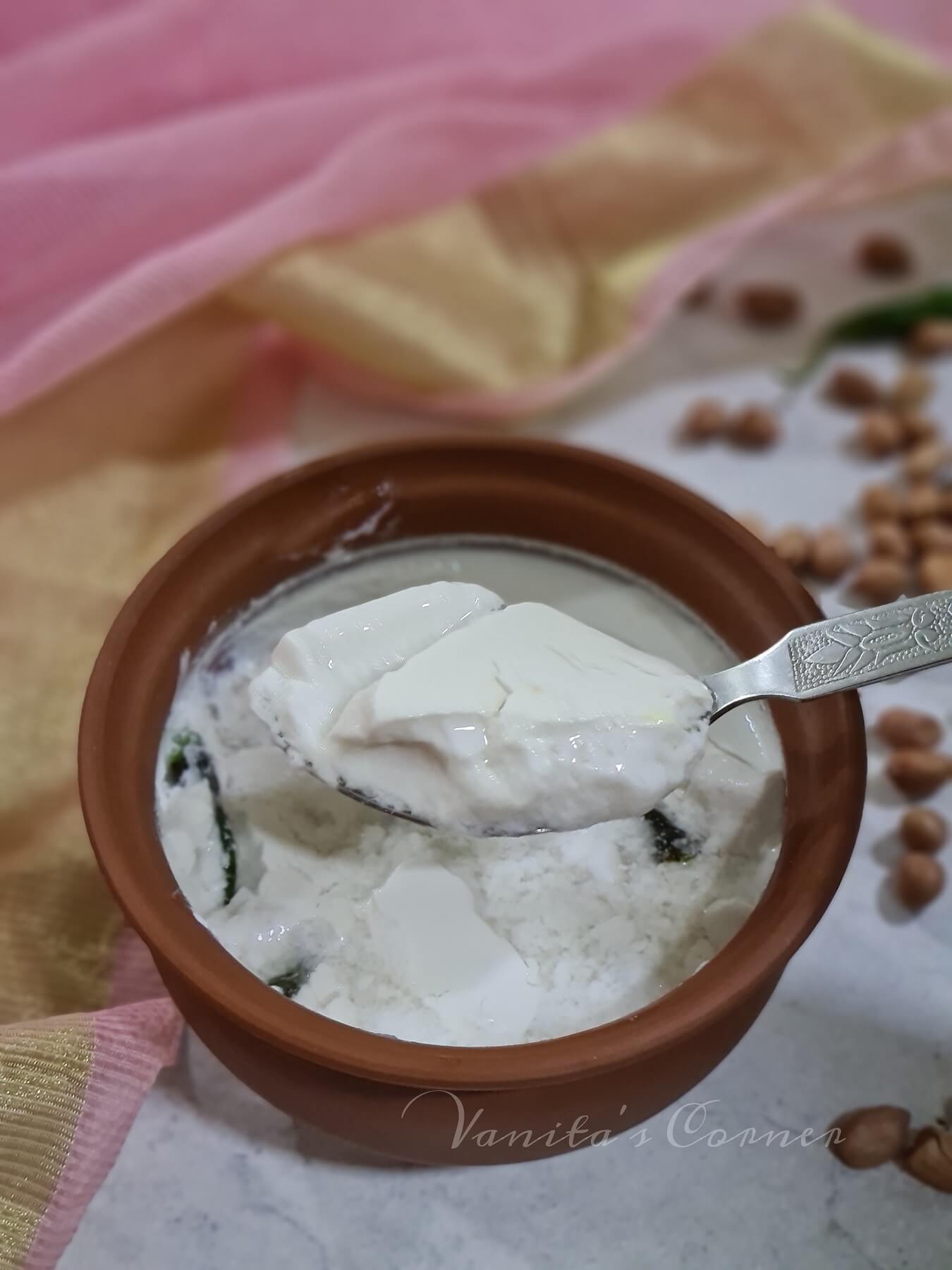 Method
Soak peanuts in water for 4 hours.

After 4 hours, drain the water and transfer soaked peanuts to a mixer jar.

Add 1 cup of water and blend.

Add the remaining water (3/4 cup) and blend again to a smooth paste.

Pass this mixture through a strainer and collect peanut milk in a large bowl or a saucepan.

Heat peanut milk on low flame and bring it to a boil.  

Turn off the heat and transfer boiled peanut milk to a clay pot.

Allow the milk to cool down till it is lukewarm.  

Add 5 to 6 green chilly crowns to the peanut milk.

Cover the pot and keep aside for 10 to 12 hours. In summers, the curd sets early, whereas it takes longer in winter. 
WATCH RECIPE VIDEO: